How the Senate could expel Roy Moore if he wins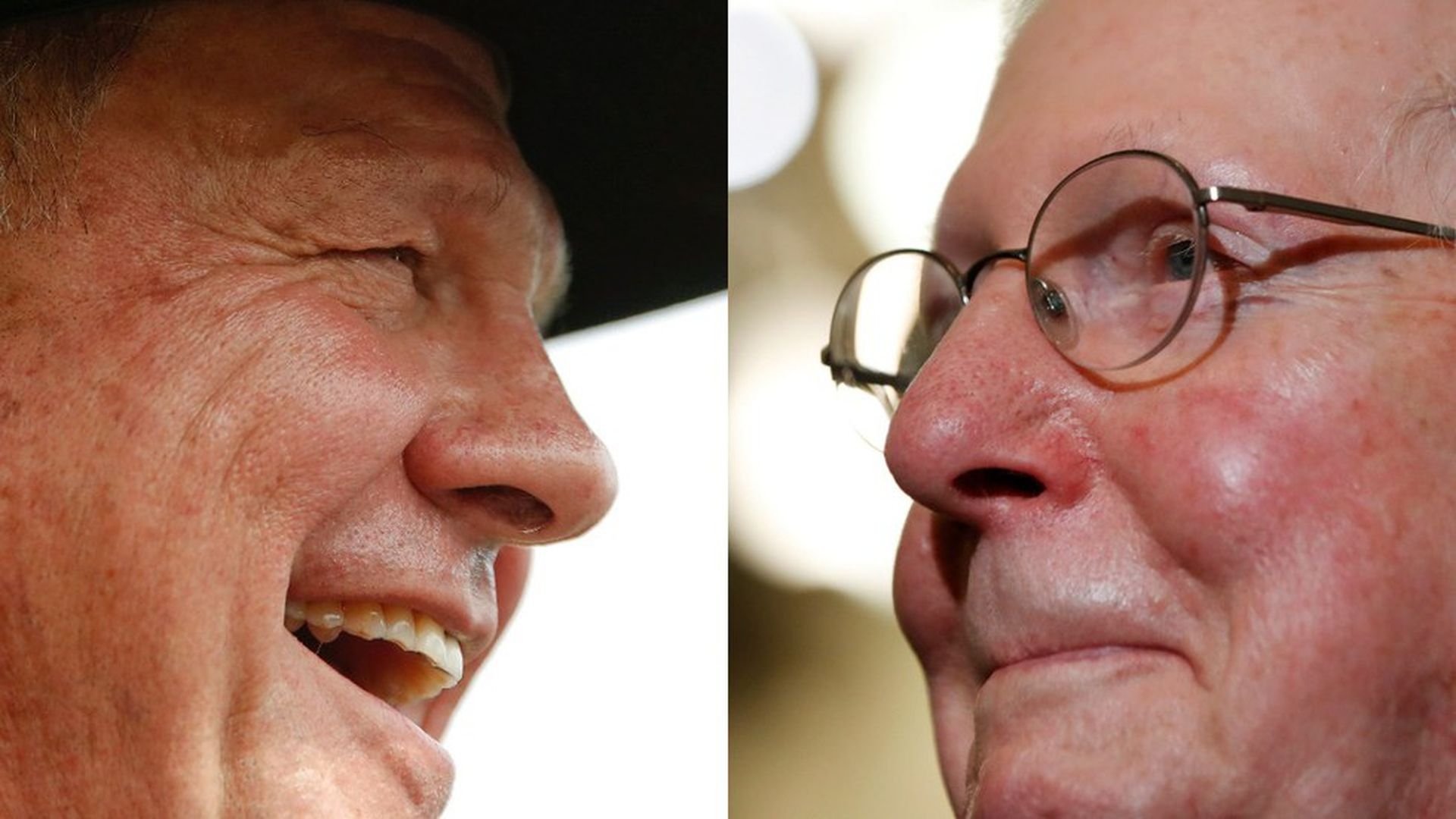 Several Republican senators, including Majority Leader Mitch McConnell, have called on Roy Moore to drop out of the Alabama Senate race over allegations of child sexual assault. Sen. Cory Gardner is now the first to say he should be expelled from the Senate even if he wins next month.
Why it matters: The choice to expel Moore by members of his own party would be a truly historic — almost unprecedented — move.
The options
If McConnell decides that Moore is too big of a political liability to add to his GOP caucus, he has two potential options for denying him entry:
Refusing Moore his seat: McConnell and the Republican majority could simply refuse Moore his seat in the Senate under Article I, Section 5 of the Constitution, which allows that "each House shall be the judge of the elections, returns, and qualifications of its own members." But that option has a big problem:
It almost certainly would not survive a legal challenge thanks to the 1969 Supreme Court decision in Powell v. McCormack, which held that the House of Representatives could not refuse to seat an elected member as long as he or she met all of the constitutional requirements. While that decision applied to the House, the constitutional language for both houses is the same, meaning that it's basically guaranteed that Moore would eventually be allowed to take his seat in the Senate.
Expelling Moore upon arrival: Article I, Section 5 of the Constitution also allows both houses of Congress to "with the concurrence of two-thirds, expel a member." That means McConnell would have to get 19 of his own members on board to get rid of a Republican senator. That could happen immediately after Moore is seated in the Senate chamber.
One catch: Republicans might be wary of leaving a Senate seat open for a few months until another special election could be held as their tax plan hangs in the balance.
The big picture: No senator has been expelled since the Civil War with 14 out of 15 prior expulsions having been for support of the Confederacy. Sen. Harrison Williams of New Jersey almost certainly would have been expelled in 1982 for his bribery convictions during the Abscam scandal, but he resigned before that could happen.
Go deeper