How the Russians operated under our radar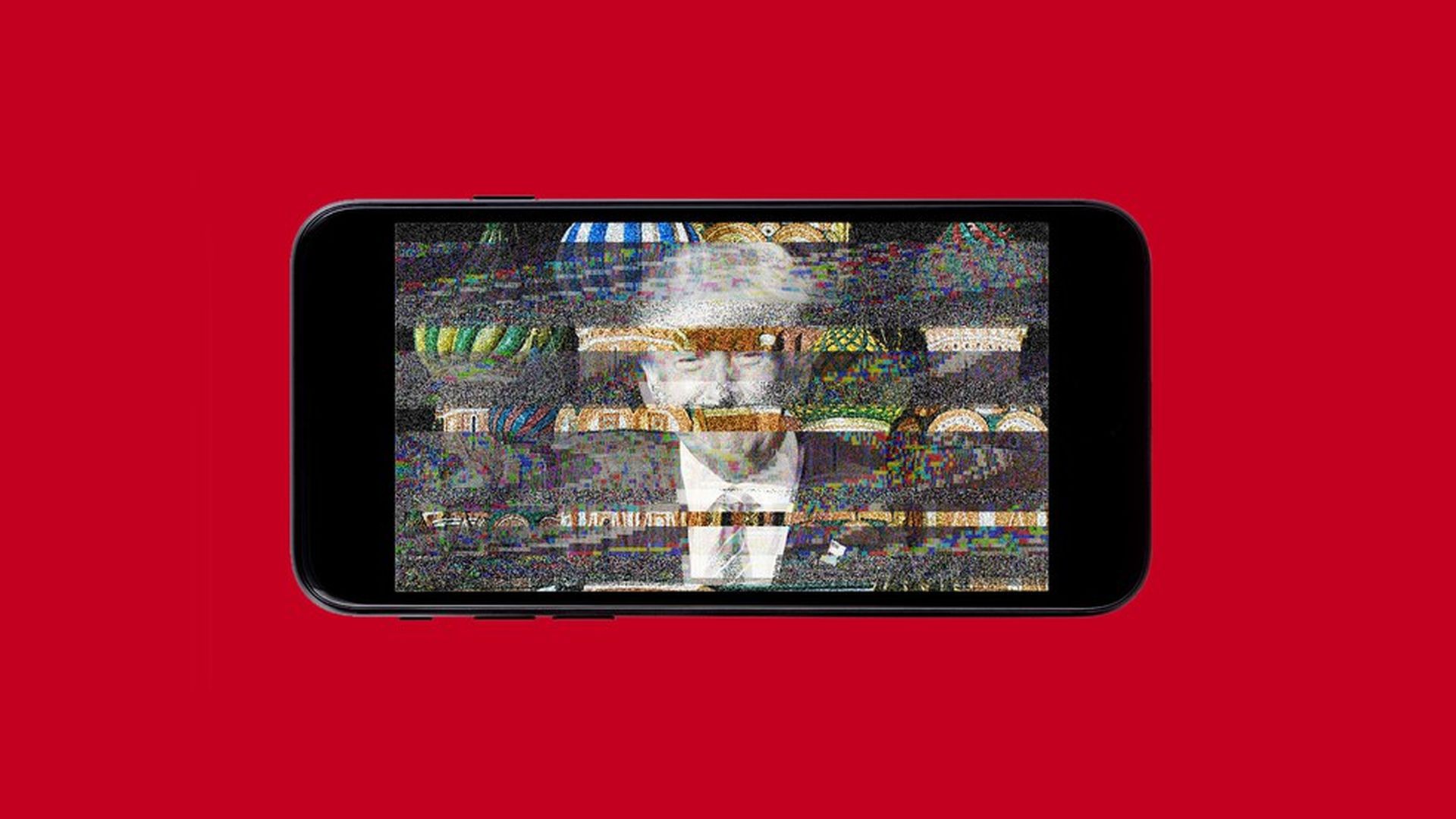 Russia ran a disinformation campaign that was intentionally hard to track. As new evidence emerges of the Russians' paid and organic digital media tactics, we're starting to see that Russian operatives intentionally used many small, segregated campaigns across many automated platforms that often aren't monitored by people, making it harder to get caught in the moment, if at all.
Why it matters: It will take a whole lot of investigative reporting to understand the extent of the Russian disinformation campaign that was used to meddle in the election and cause division, but we now have a good amount of context that can help us understand smart places to look.
How it worked: These were similar tactics used by spammers trying to traffic web pages to sell ads against them. Outlets like BuzzFeed News and The Daily Beast have done a particularly good job of looking in the right places:
Advertising on automated platforms, where the currency comes from Russia and the ads are micro-targeted to social and political groups.
Fake social media accounts and pages that spur divisive messaging from people who seem to have false identities or fake/bot accounts.
Insidious messaging around key social, political news events, like Black Lives Matter or the Muslim ban.
We weren't prepared: The government's lack of awareness, and thus regulation of social media technology, leaves tech platforms to monitor themselves — which didn't provide much incentive for them to keep close tabs on how their platforms were being used for electoral manipulation.
For context, the United States has no governing body that's responsible for regulating the Internet, other than false commercialization (handled by the FTC) and illegal content, like pornography (handled by the FCC). (Fake news is not illegal, although we are seeing now that it can be weaponized.)
If you look at the paid numbers, a lot of the revelations don't find that Russians had tremendous paid budgets on separate platforms/products, but collectively it's starting to add up. Of course, we don't know if there's more that was spent on these platforms that hasn't been reported, and we don't know if Russians spent money on other ad networks:
Google: "Tens of thousands" of ad dollars were spent across Google platforms, and were bought by a different group than the one that bought ads on Facebook.
Facebook: $100,000: Facebook says $100,000 of ads were purchased by Russian-backed groups on the platform and used targeting technology to reach certain people.
Twitter: $270,000+: Twitter said it sold more than $270,000 of ads to Russia-linked accounts during the 2016 election
By comparison: We've publicly uncovered less than a half million in paid spending by Russians groups so far. The Trump and Clinton campaigns collectively spent an estimated $800 million on Google and Facebook alone. Right now, the scale is not there on the paid side, but there's probably more to come.
If you look at the organic numbers, reporting shows that Russians had extraordinary reach, but used hundreds of separate accounts to achieve it:
Jonathan Albright, research director of the Tow Center for Digital Journalism at Columbia University, has been tracking Russian Facebook and ad tech use for months. His latest report looks at the organic tactics used by Russian-controlled pages, links and engagements that he estimates could have reached or influenced hundreds of millions, if not billions of people.
Facebook shared 450 accounts as a part of their congressional review. Twitter said it found 22 accounts it shared with Facebook and an additional 179 related or linked accounts.
Go deeper