How the regulatory executive order could impact health care agencies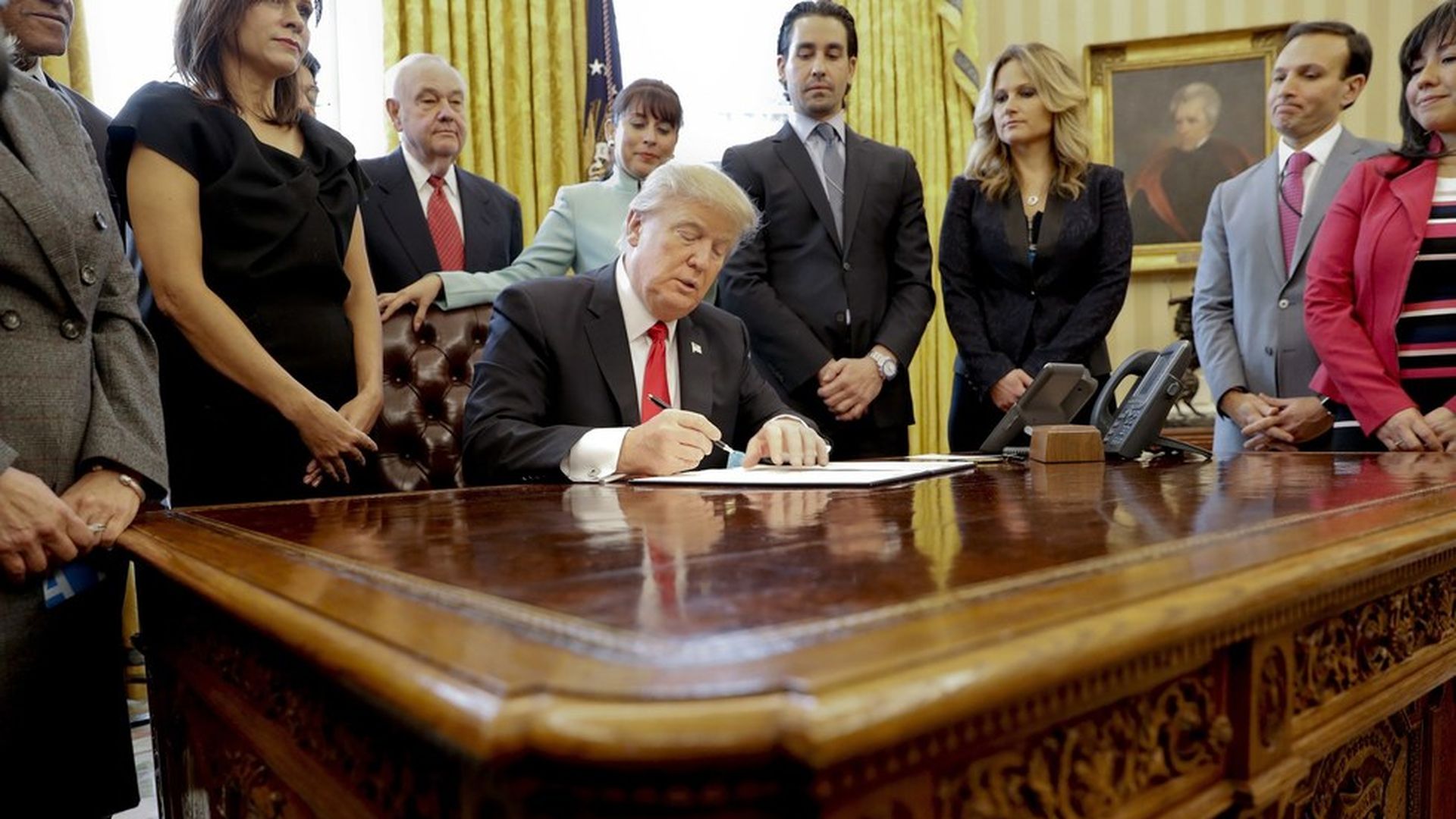 The early consensus on President Trump's executive order requiring agencies to repeal at least two regulations for every new one proposed: It's a good idea, but probably messy to execute.
"It won't possibly make things easier for the department, and I'm not sure that anybody outside the agency will be able to see a difference" except for slower implementation of new health care policies, said Kathleen Sebelius, the former Health and Human Services secretary under President Barack Obama.
Andy Slavitt, former acting administrator of the Centers for Medicare and Medicaid Services under Obama, said that if the order is a statement of intent saying the regulatory burden needs to be reduced, he's all for it. But if it leads to a lot of consumer safety regulations being cut, that could be a problem.
Here's how Slavitt looks at it:
There's "sort of a natural buildup of regs. Having some sort of general guidance saying we're not going to increase burden is a good general direction."
A lot of regulations are required by Congress. And a lot are safety-related, like those around fire coding, earthquake coding, needle dispensing and opioid use.
A warning about the swamp: "This is a field day for lobbyists who will use it as an opportunity to take things that they don't like doing because it costs them money but are genuinely important – like regulations from a consumer protection standpoint….and work against these regulations in a way that becomes more challenging."
Dan Mendelson, a former Office of Management and Budget official under Obama, said there probably aren't a lot of regulations to choose from when deciding what to repeal. "In health care, most of the regulations ... are payment and other regulations necessary for the base operation of the entitlement programs. So it's hard to see how any of these could be rescinded," he said.
And Bill Pierce, a former Health and Human Services official under President Bush: "This to me seems to a great political communication in that he's fulfilling a campaign pledge he made. It seems that it's likely this could cause, just like the immigration executive order, a huge amount of confusion across the board. I don't know how it gets implemented."
Go deeper