How the partisan media covered Trump's Russia leak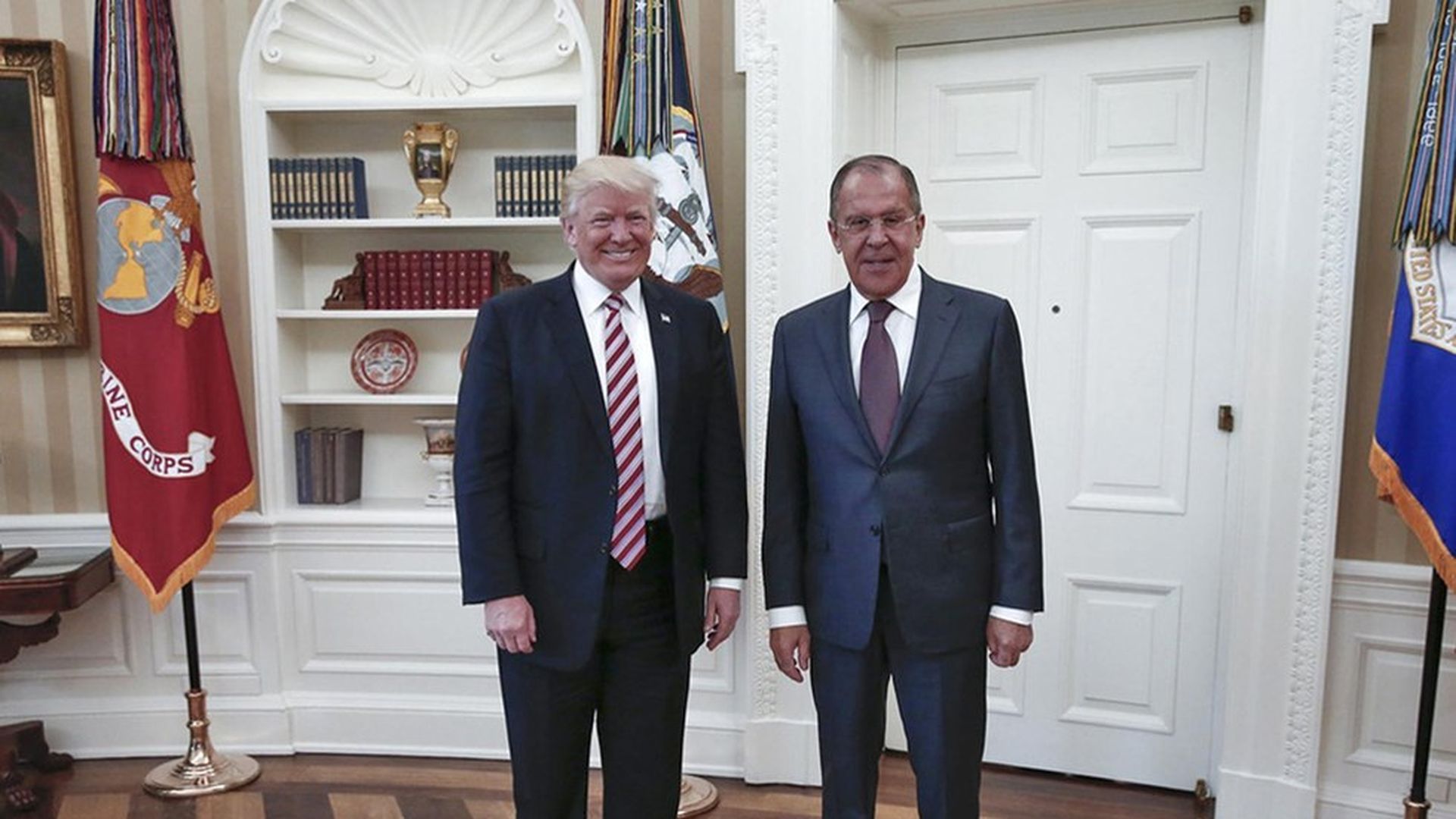 In two recent stories — Trump firing James Comey last week and the Washington Post's bombshell report claiming the president shared sensitive info with a Russian diplomat — left-leaning media has been quick to cry "collusion," while right-leaning media has ardently defended President Trump.
Why it matters: Trump might be quickly losing all trust in Washington, but the conservative news companies that propelled him to the presidency still have his back. They see mainstream media as out to get Trump, and as long as Trump and Russia continue denying accusations, so can they.
Left-leaning on Russia leak:
HuffPost: "Blab 'em by the Russkie," "Despite Campaign Boasts, Trump Has No Idea How To Handle Classified Material"
Mic: "Trump revealed classified info to the Russians while bragging about his intel sources"
Shareblue: "Breaking: Trump gave Russia classified info one day after firing FBI director"
Mother Jones: On Facebook, posted a link to their breaking news story — "Trump Divulged 'Highly Classified' Information to the Russian Ambassador: Washington Post" — with the status, "Holy. SHIT."
Right-leaning on Russia leak:
Breitbart: "Deep State Strikes: Leaks Classified Info to Washington Post to Smear Trump," "LOL: Reporters Negate Oversold Headline in 7th Paragraph"
Matt Drudge tweeted, "WASHPOST owner personally motivated in bloodsport after Trump threat of AMAZON monopoly breakup. Follow the clicks!" and "WASHPOST Newsroom staff openly applauded when Obama visited in '09. It was bloodsport then, just played on the same team!"
Daily Caller: "Only Named Source In WaPo Report On Trump's Leaking Of Classified Information Denies It"
RedState: "Consider the WaPo's Sources"
Fox: Shortly after first reporting the allegation, Fox heavily covered the defenses and denials by political commentator Charles Krauthammer, National Security Advisor H.R. McMaster, Fox's John Roberts, Jesse Watters and Chris Stirewalt, the White House and Sean Hannity.
Go deeper