How Preet's firing went down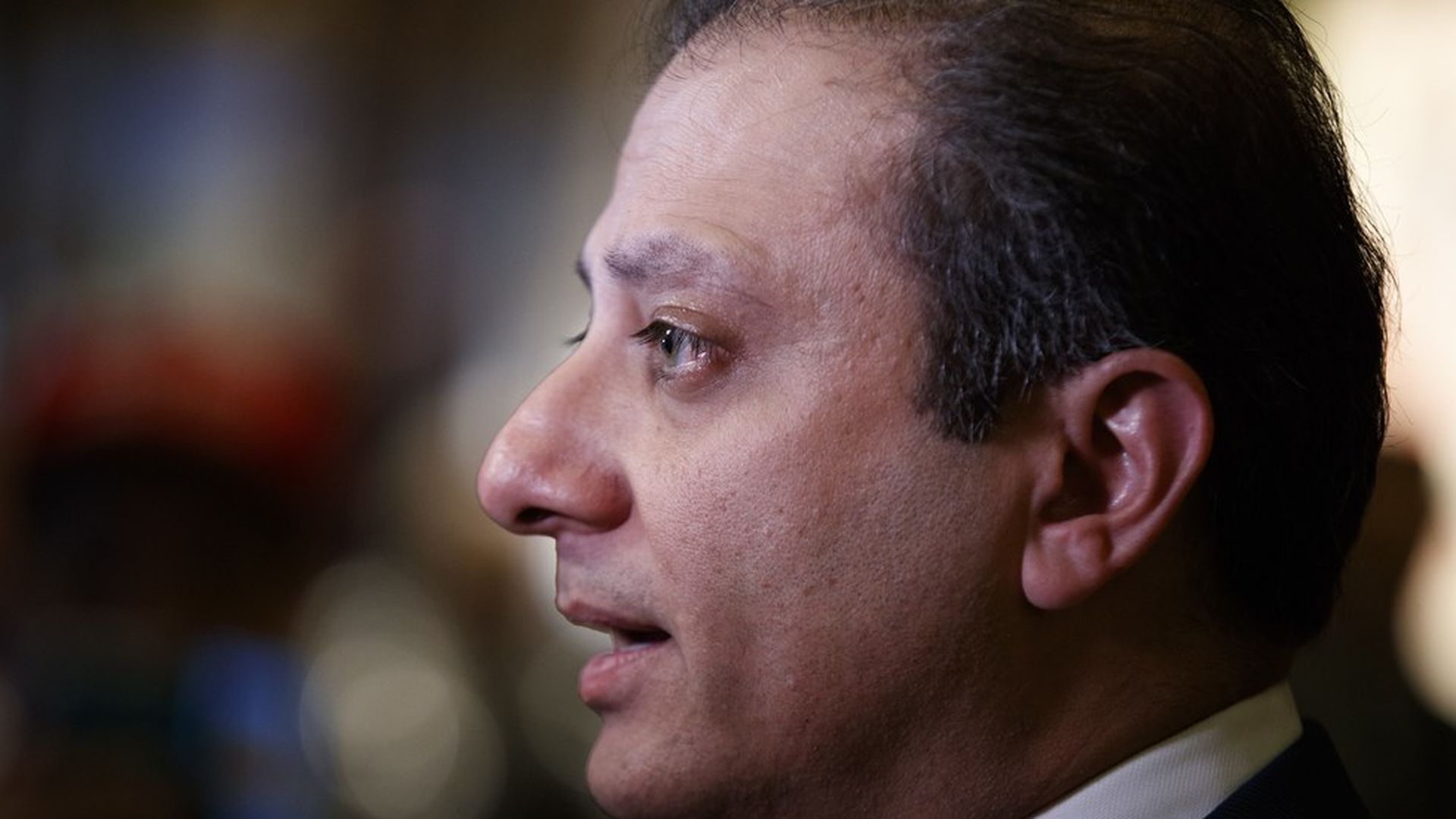 "Sheriff of Wall Street" Preet Bharara tweeted Saturday afternoon: "I was fired" That's certainly true, but the Trump administration says there's slightly more to the story. And in the backstory, we see how bland niceties are used to cloak raw politics.
It was Acting Deputy Attorney General Dana Boente who informed 46 federal prosecutors on Friday that President Trump wanted their resignations. So when the news popped Saturday that Bharara, the U.S. attorney for the Southern District of New York, was refusing to comply and was willing to be fired, Boente called him in the early afternoon.
"He refused to admit that this applied to him," an administration official said. "As we talked to him and tried to reinforce that it did, he basically said: 'I'm interpreting that to mean you're firing me.'"
Preet then tweeted: "I did not resign. Moments ago I was fired. Being the US Attorney in SDNY will forever be the greatest honor of my professional life."
Go deeper