How partisan media covered Comey's hearing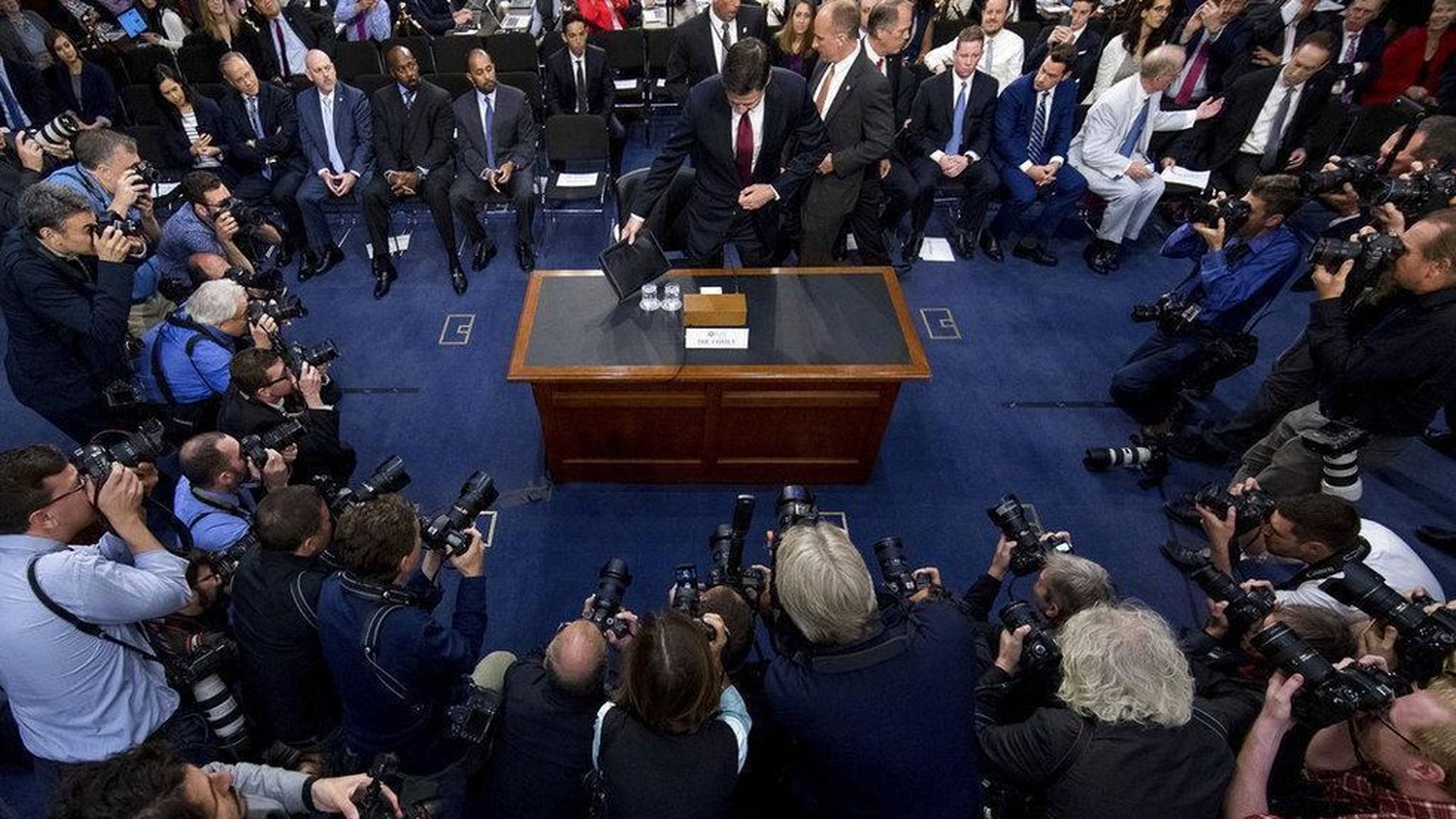 Everybody's watching James Comey testify in front of the Senate Intelligence Committee today. But the headlines from right-leaning and left-leaning news organizations tell a different story.
Why it matters: The far-right is eager to clear Trump's name, pointing to Comey's comments about Trump wanting the Russia investigation to find any of his "satellites" who might be colluding with Russia and that the President himself was not under investigation. Meanwhile, the far-left is looking for signs of obstruction, lies and criminality based on Comey's testimony.
Right:
Breitbart: JAMES COMEY CORROBORATES TRUMP NOT UNDER INVESTIGATION, DID NOT PRESSURE HIM TO DROP RUSSIA PROBE
National Review: Again, Pressure is not Obstruction
Daily Caller: Comey: 'No' Trump didn't ask me to stop investigation
The Blaze: Comey: Lynch directed me to downplay Clinton email probe
Left:
Huffington Post: Lying Trump W.H. 'defamed' me
Buzzfeed: "Lies, plain and simple"
ThinkProgress: Comey suggests there's some truth to allegations in the explosive Trump dossier
Mother Jones: Comey Blasts Trump Administration: "Those Were Lies, Plain and Simple"
Go deeper