How Obama and Trump handle POTUS perks differently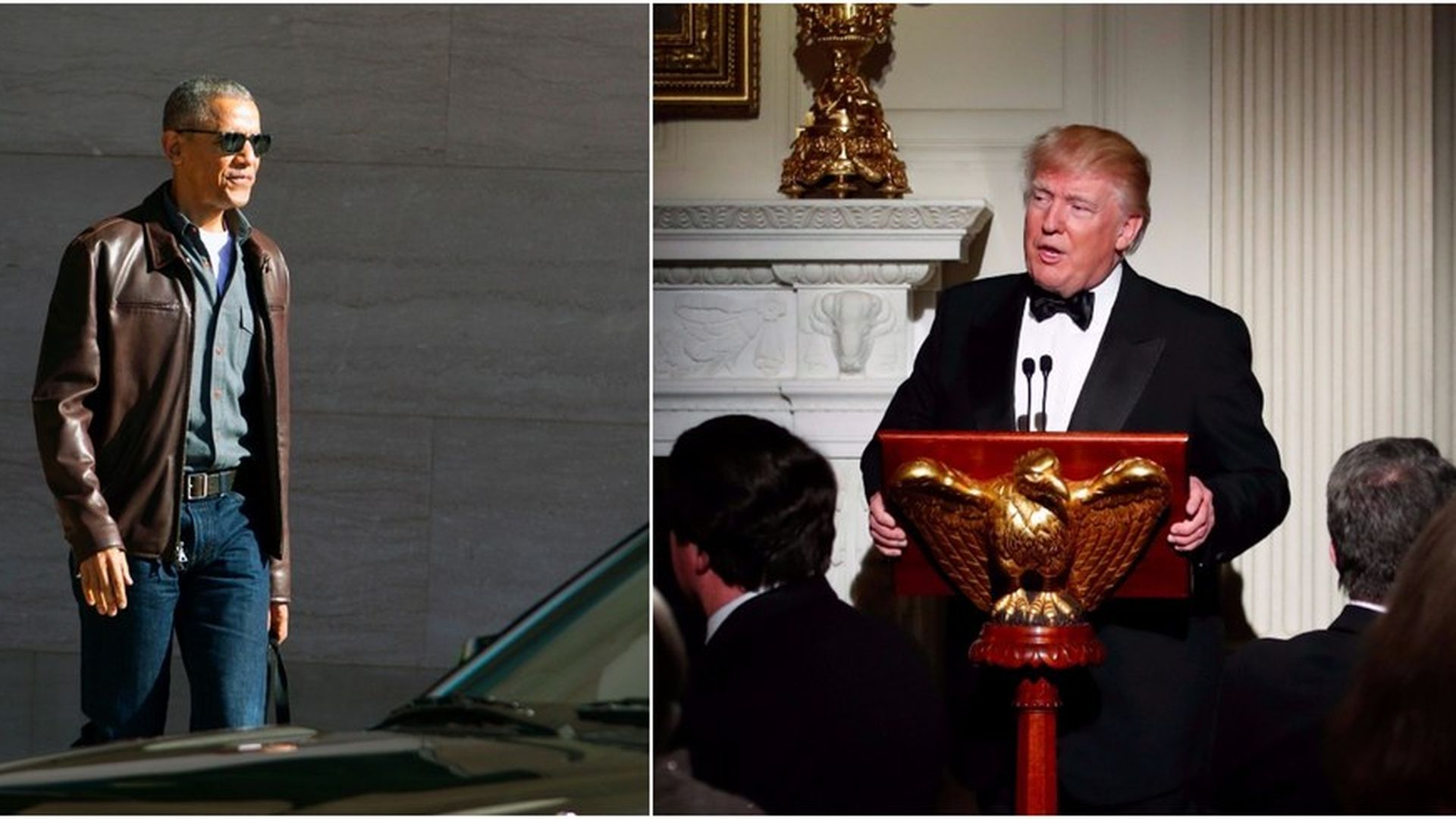 The presidency is a lot of work, but it also has its perks. Here's how Obama had fun during his first couple of months in office compared to Trump's first two months...
Alfalfa Club: On January 31, 2009, Obama joked at the elitist Alfalfa Club party:
"You've heard it from the pundits: 'Obama is cloistered in the White House.' 'He's aloof.' 'He's in the bubble.' 'He's not connecting.' . . . One of my big goals this year was to get out and be among everyday, ordinary Americans — like the men and women of the Alfalfa Club."
Trump declined the invitation to the ritzy event and sent Mike Pence to make the jokes instead.
He said Trump was "going to build a big, beautiful, impenetrable wall. It's gonna be nine feet tall, and it's gonna run right between the West Wing and the press corps. And The New York Times is going to pay for it."
Camp David: The Obamas took their first overnight at the presidential getaway on February 7, 2009, but Trump — with his homes in NY, Florida and NJ — has yet to visit the traditional, woodsy retreat house.
First vacation: The Obamas took their first long weekend to their home in Chicago on February 13, 2009, where Barack took Michelle out for a Valentine's date. Although Trump famously claims to never take vacations, his first trip to Mar-a-Lago for a work vacation was on February 4.
Golf: While Obama ended his presidency with a record number of rounds of golf and played 66 rounds within the first 27 months, his first round of golf wasn't until April 26, 2009. Meanwhile, Trump has had 12 trips for rounds of golf since inauguration. His first presidential tee-off was with Japanese Prime Minister Shinzo Abe on February 10.
White House Correspondents Dinner: Trump has declined to attend the White House Correspondents Dinner, making him the first President to skip the event since Ronald Reagan did in 1981 after an assassination attempt. Obama was a featured speaker his first year in office:
First party: Michelle hosted the nation's governors for the first time in the White House's State Dining Room on February 22, 2009.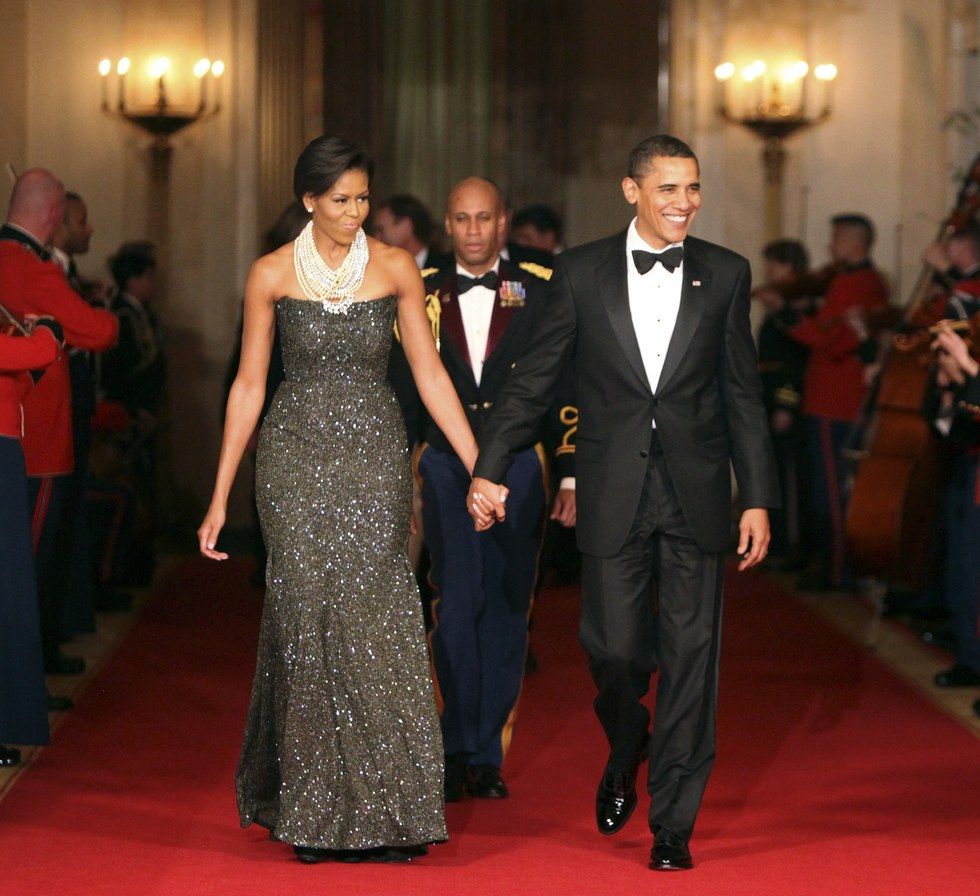 Melania hosted her first governors dinner in the East Room of the White House on February 26, the night of the Academy Awards.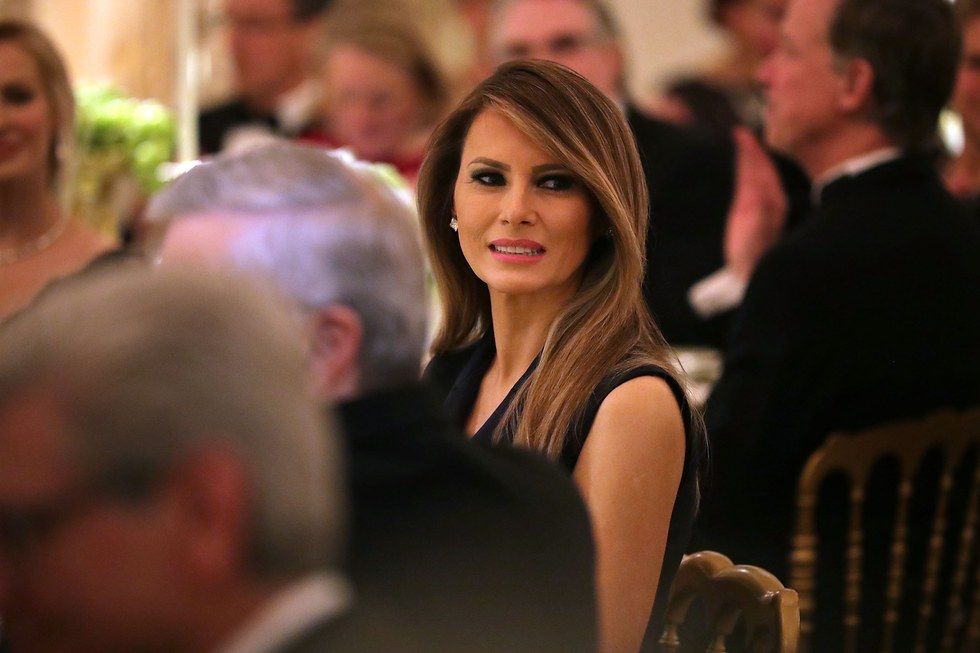 Celebs: Harry Potter (aka Daniel Radcliffe) invited the Obama girls backstage on the Half Blood Prince set, and Brad Pitt had a White House visit. Meanwhile, not many celebrities have shown any support for the Trump administration. But then again, Trump is a celebrity himself.
Super Bowl champs: During all 8 years of his presidency, Obama refused to make a Super Bowl prediction. But he did host the Super Bowl champions at the White House. Here he is with the Steelers in 2009: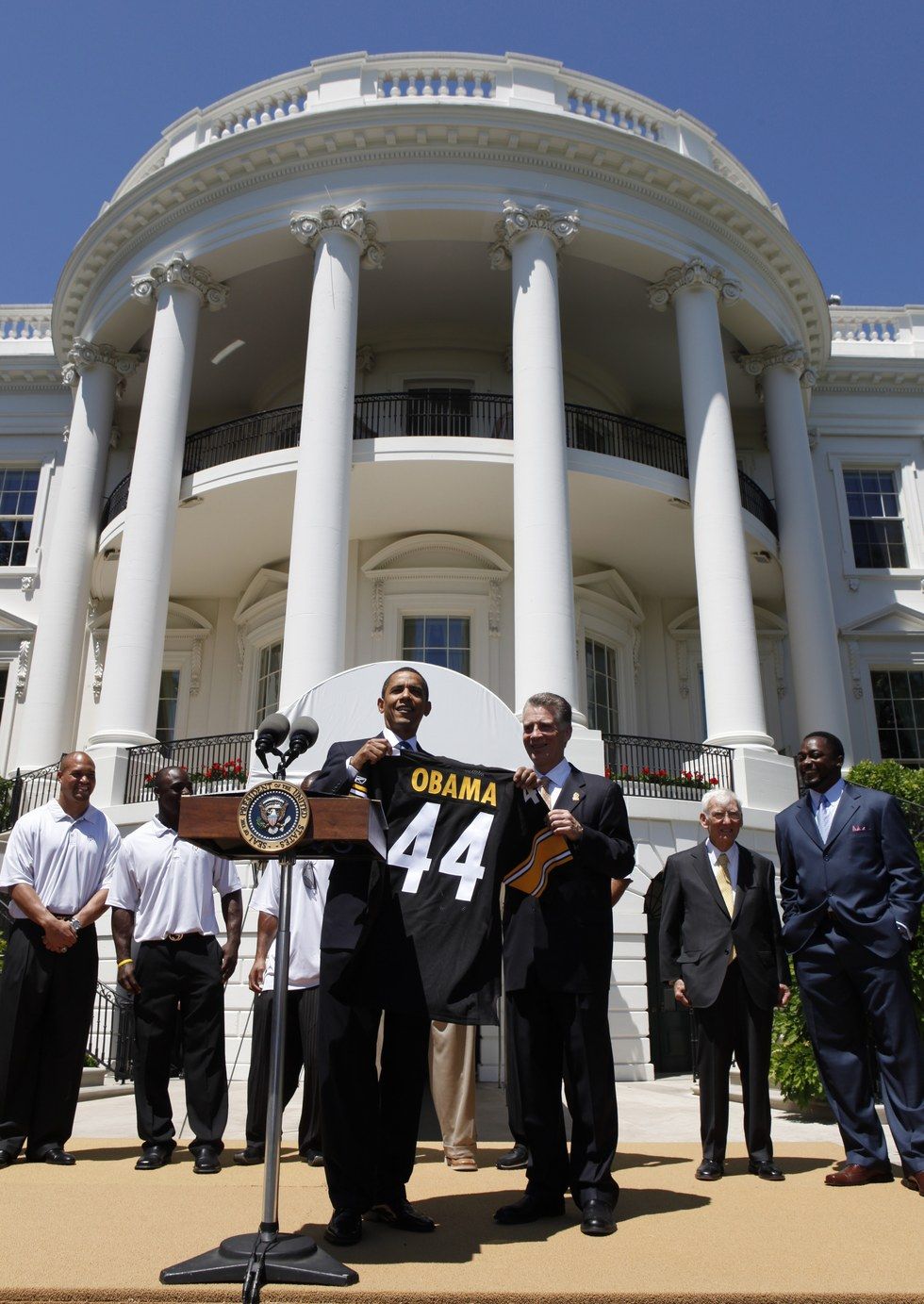 This year, Trump correctly predicted that the New England Patriots would win the Super Bowl, but at least 6 different Patriots have said they will not participate in this year's White House visit.
Go deeper