How LGBTQ Trump supporters reacted to his military transgender ban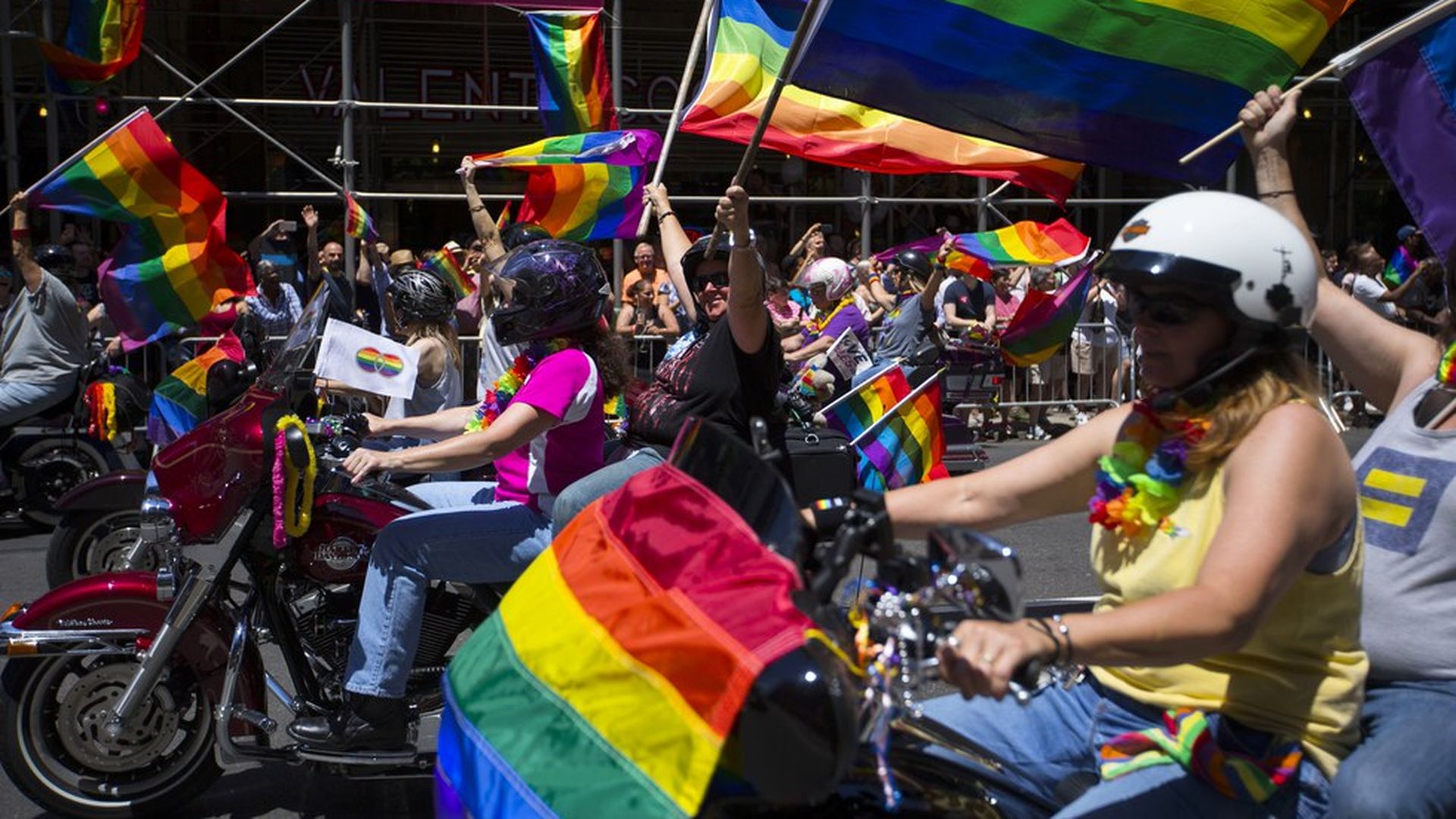 Although he received fewer votes than Romney, McCain and George W. Bush, Trump still managed to win 14% of the LGBTQ vote in November. After Trump's twitter announcement banning transgender Americans from serving in the military, pro-Trump and conservative LGBTQ groups had varying responses.
In defense
Peter Boykin, founder of the group Gays for Trump, told Axios, "This whole transgender mess isn't necessarily anti-gay." He argued that the long transition process, especially when including surgery, could make people unfit for military service. He also doesn't believe the military should have to pay for sex reassignment surgeries. He compared the ban to people being denied from military service for being "flat-footed" or having other minor medical conditions. "If I'm in the military I want the person to be 100%, and I need to be confident that they're going to be able to serve properly. And if they're going through all that change and all that stuff… their hormones might be up and down, who knows." Post operation and recovery, Boykin believes transsexual people should be able to sign up for the military as whatever sex they have transitioned to.
Scott Presler, another pro-Trump, LGBTQ activist tweeted this morning, "I don't think the U.S. Military should pay for sex reassignment surgery for transgender Americans, and I don't agree with the ban." But later in the day, he seemed to defend Trump's actions more: "Generals have military expertise Trump doesn't have. Trump didn't just wake up & decide to ban transgender Americans. He was advised. #LGBTQ"
In opposition:
Log Cabin Republicans: The president of the biggest Republican LGBTQ organization released a statement condemning Trump's decision: "This smacks of politics, pure and simple. The United States military already includes transgender individuals who protect our freedom day in and day out. Excommunicating transgender soldiers only weakens our readiness; it doesn't strengthen it."
Caitlyn Jenner, who has been a supporter of Donald Trump, tweeted, "There are 15,000 patriotic transgender Americans in the US military fighting for all of us. What happened to your promise to fight for them?" She linked to one of Donald Trump's tweets from last year.
Go deeper