How history readied Putin to disrupt the U.S. election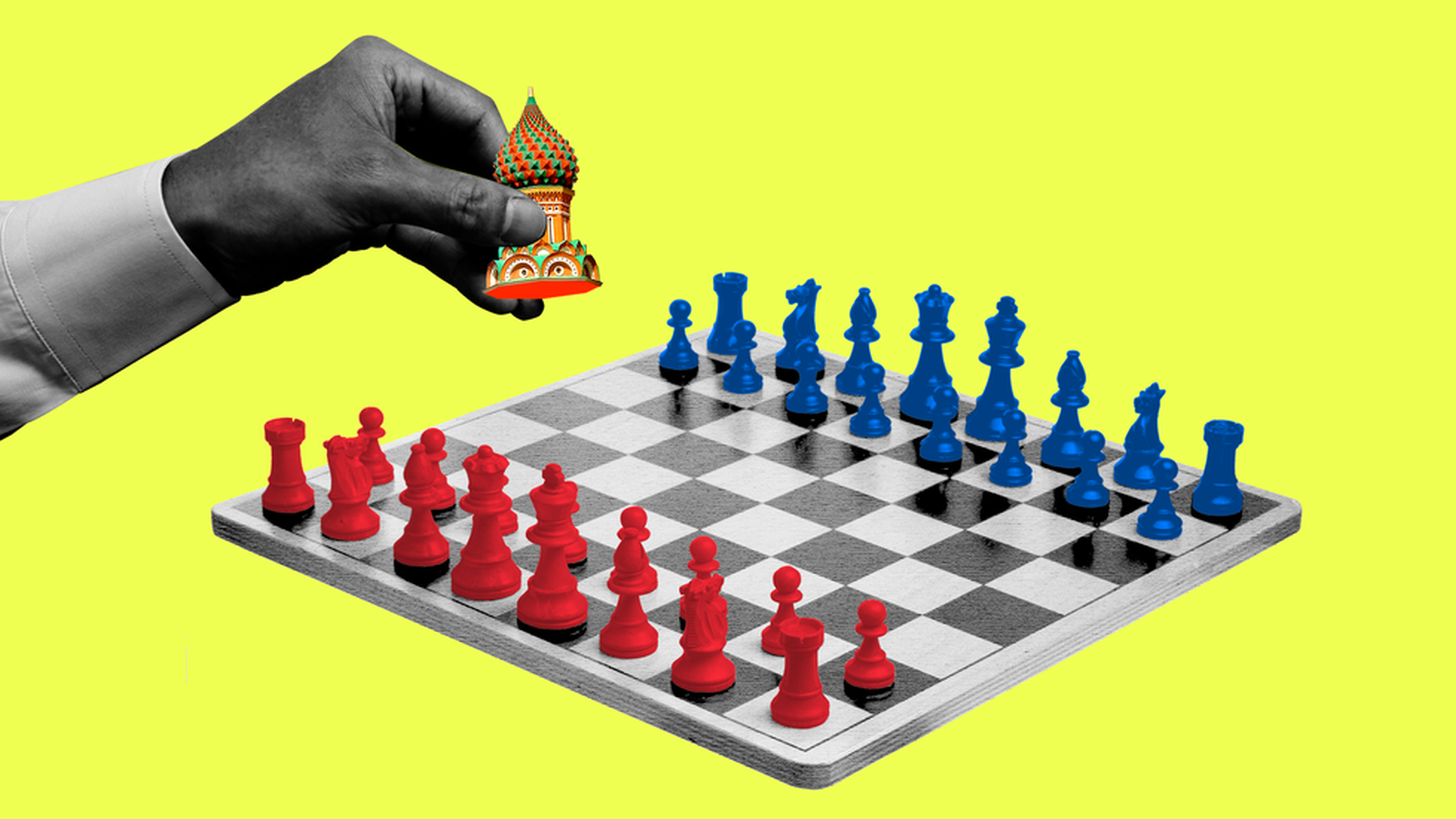 U.S. investigators are probing whether Russia relied on clandestine American help to identify political soft spots and pressure points in its campaign to disrupt the 2016 election. But experts say that, even without local assistance, Russia's own history of exploiting animosities and jealousies across its empire gave it unusual know-how to stir up existing American tensions.
Be smart: Russia's divide-and-rule advantages do not mean it had no local help. But they may better explain how, given the raw data and tools, it managed to so skillfully execute its efforts on social media and elsewhere.
Russia targeted America's soft underbelly: Congressional and FBI investigations are not over, but data collected and collated by Columbia University's Jonathan Albright give us the shape and some of the granularity of a Russian social media campaign apparently designed to inflame some of America's greatest national sensitivities.
Facebook pages that turned into hundreds of millions of interactions combined the subjects of nationalism, Trump, illegal immigration, and law.
In the week of Aug. 8-15, 2015, a page called "Being Patriotic" used the words:
"Illegal" 584 times, "alien" 200 times, and the combined phrase "illegal alien" 156 times.
"Border" 214 times; "Trump" 247 times; and "law" 231 times.
"Criminal alien" (19 times); "sharia law" (21 times); "country illegally" (19 times); and "alien leech" (five times).
The intrigue: One thread of the U.S. election investigation is whether someone connected to the Trump campaign, or any other American, helped the Russians. The reason: although Americans generally were aware of the strong nationalist emotions in their midst, few thought they could or would turn the election.
Except, that is, for the Trump campaign, which carried out an unprecedented micro-targeting program that sought simultaneously to stoke anger, fear and other emotions, and to get Hillary Clinton voters to stay home on election day.
Russia, however, is pre-disposed to such awareness: Going back to the Czarist era, ethnicity, race and religion — whether Ukrainian, Jewish, Chechen, and so on — played a prime role in Russian politics.
In the Soviet period, and the rule of Josef Stalin, Moscow particularly turned divide-and-rule into a central policy.
Stalin stoked ethnic tensions by establishing pockets of certain national groupings right in the middle of antagonistic republics. That helped to keep Armenians and Azeris preoccupied with their mutual hatred.
The same strategy applied to Georgians and Abkhazians; Uzbeks and Kyrgyz; and so on.
This Russian policy endures through today under President Vladimir Putin, a former KGB officer.
So did Russia have help? I canvassed experts on Russia. Some didn't rule out American help, but there was no dismissing that Russia was naturally prepared for this operation.
Charles King, a professor at Georgetown University and former chairman of its School of Foreign Service:
"Russians were very practiced in seeing the world through an 'ethnicist' lens — the whole Soviet system was built on top of a particular understanding of the role of ethnicity (which translates as 'race' in American) and ethnic cleavages in their own society. If what they were doing was basically exporting this to America, the irony is that it happened to accord pretty well with some core cleavages in this society."
Stephen Kotkin, professor at Princeton University and author of a thus-far two-volume biography of Stalin:
"'Swing states' and 'swing voters' are ubiquitous in open-source discussions. I do not think it takes sophistication, or even their domestic experience, to understand these basic issues of American political life."
Jonathan Elkind, former director for Russian, Ukrainian, and Eurasian Affairs on the U.S. National Security Council:
"No way to micro-target the messaging as they did without contractual or other help."
Richard Kauzlarich, a former U.S. ambassador, deputy assistant secretary of state, and National Intelligence Officer for Europe:
"My sense (speculation) is that there is a KGB playbook that applies generally to influence operations. I'm sure their own experiences in the near abroad are part of that. Still, I'm not sure they understand our political system well enough to do what they did in the presidential campaign without American 'consultants.'
The bottom line: Putin may have had help — answering that question is a priority of special counsel Robert Mueller's investigation for the Justice Department. But, instinctually himself and institutionally within the Russian system, Putin also knew what he was doing.
Go deeper