How Google wants to help the modern-day job seeker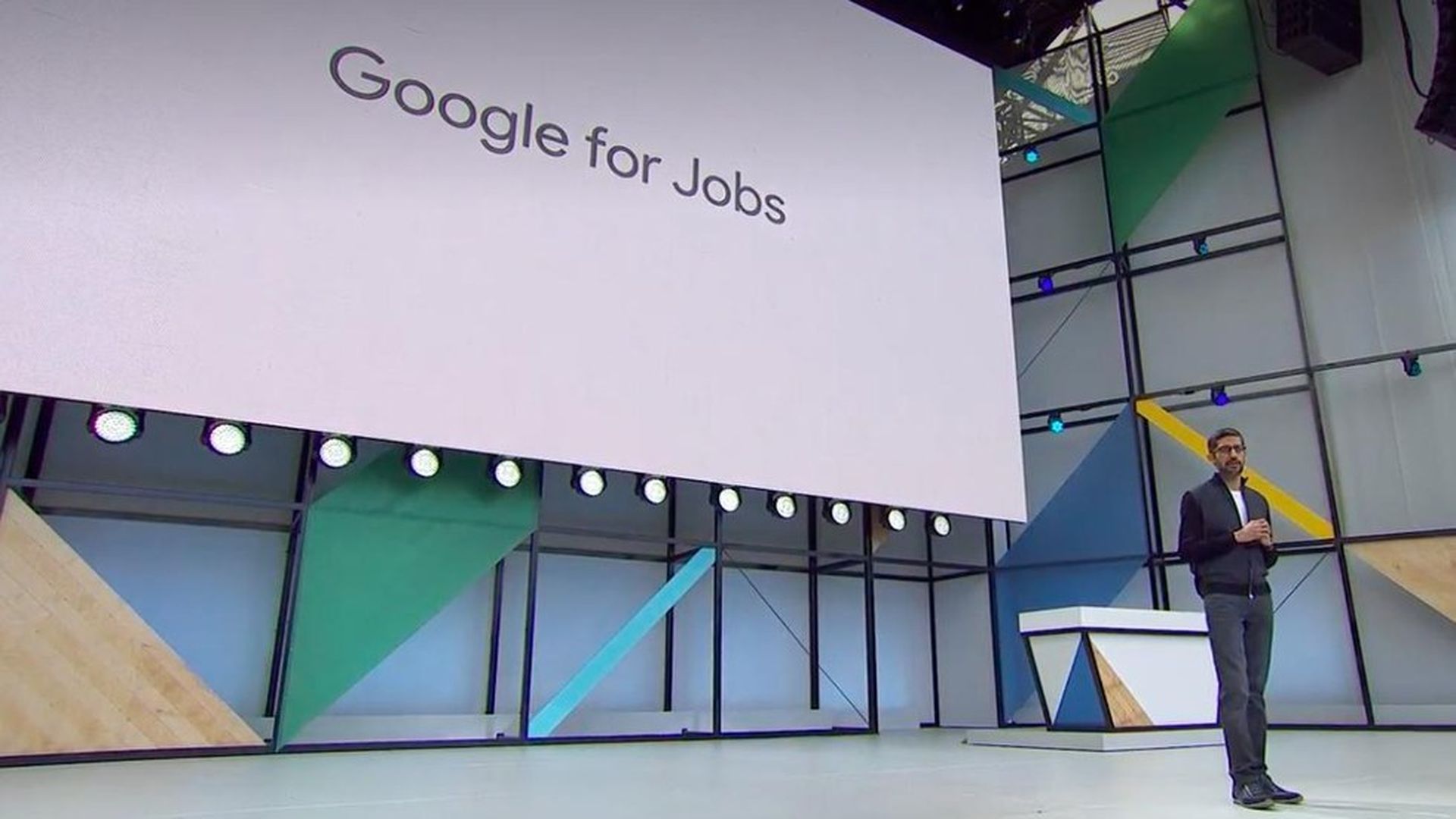 Tucked right at the end of Google's flurry of announcements at its annual conference on Wednesday (find them all here) was a timely new initiative: Google for Jobs. In short, this means that Google will turn up job listings through its search engine, and it has partnered with job sites including LinkedIn, Monster.com, Glassdoor, ZipRecruiter, and CareerBuilder to pull from their content.
Modern-day job seeking: It's not hard to see that the new feature is inspired by other recent employment trends, notably the rhetoric of many "on-demand" services like Uber and TaskRabbit. Like them, Google for Jobs wants to make it more efficient for job seekers to pull out their phones (or laptops) and quickly be matched with a job thanks to the Internet.
Bigger picture: Google's initiative is happening at a time where a lot of Americans are worried about the economy and ongoing employment changes created by new technology (the "robots are taking jobs" fear). In a way, Google is attempting to show that tech companies like itself and artificial intelligence, which it's using to help match job listings to seekers, can also be good for humans and their job prospects. Google is also quietly testing another job tool, application tracking system Google Hire, as Axios previously reported.
Go deeper