How Breitbart covered Bannon's WH drama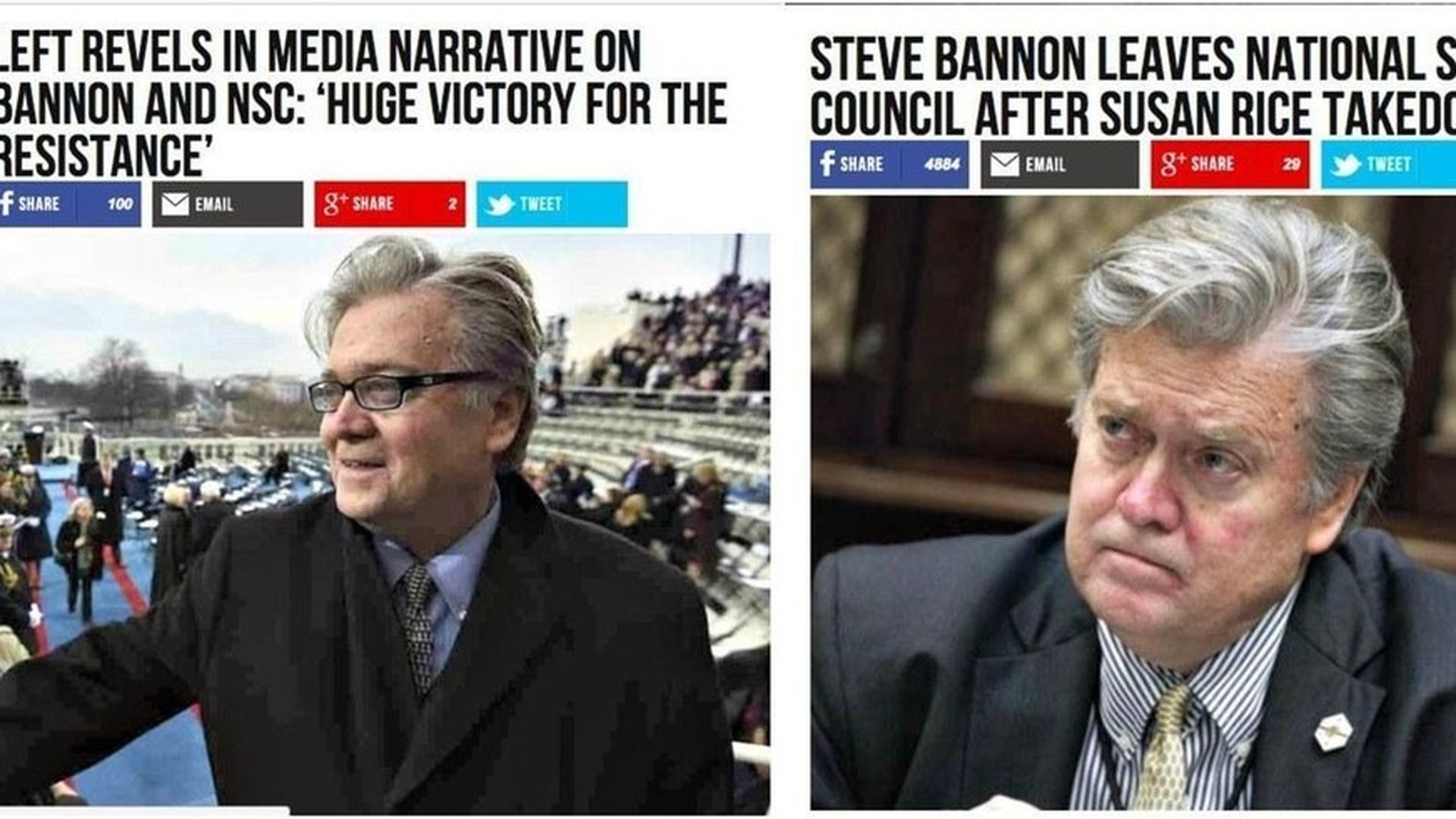 Steve Bannon's old, right-wing news company, Breitbart, defended their former CEO when covering his exit from the National Security Council by blaming the media for blowing the story out of proportion.
1. "Steve Bannon Leaves National Security Council After Susan Rice Takedown." The first piece featured Bannon's quotes on his mission being "complete," referring to dealing with Michael Flynn and Susan Rice.
2. "Left Revels in Media Narrative on Bannon and NSC: 'Huge Victory for the Resistance.'" The second piece shifted to blaming left-wing media for blowing the story out of proportion.
The lede: "As soon as the media learned Steve Bannon, one of President Donald Trump's senior advisers, would no longer have a "permanent seat" on the National Security Council, the headlines shouted he'd been 'removed,' 'booted,' and 'demoted.' In fact, Bannon remains a close adviser to Trump, with top security clearance and an open invitation to attend NSC meetings."
What to watch: There have already been 4 negative Breitbart reports about Jared Kushner in the past two days, so expect there to be more — especially if Bannon leaves the administration, as Mike Allen was told is a real possibility.
Go deeper