How — and when — Trump tweets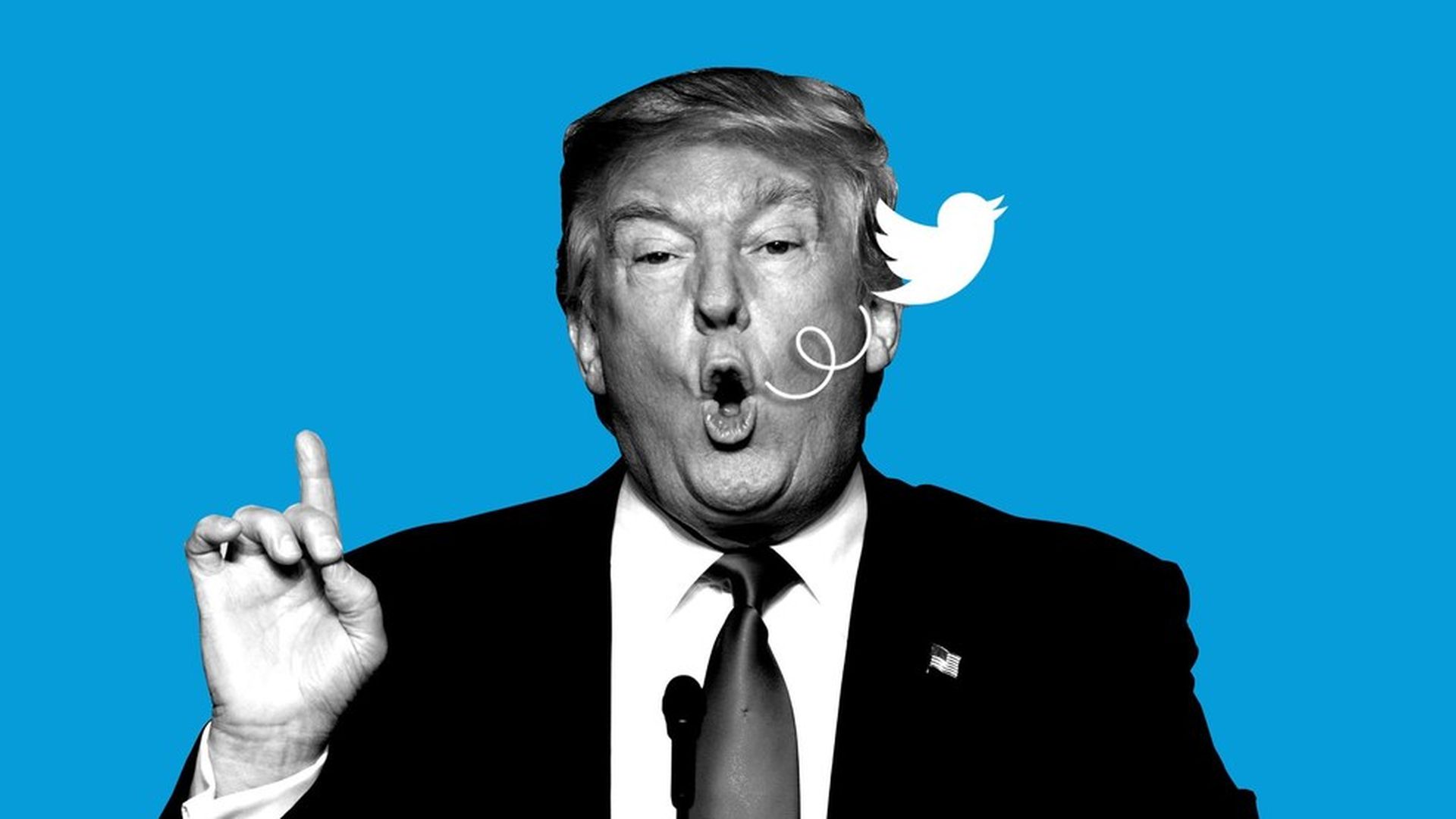 Since becoming president, Donald Trump has tweeted 109 times from his trusty (and very unsecure) Galaxy S3. Monday was the first day since entering the White House that Trump did not tweet before 8:15 AM. That's notable because his Twitter usage has some very clear trends...
A closer look at the times that Trump fires off a tweet reveals some insight into how he spends his days as president and his never-ending fascination with media coverage…
A morning tweeter: He's tweeted 70 times from 6 AM to 9 AM, the time slot for his favorite cable news shows, Morning Joe and Fox & Friends, and his prime time for news consumption. That's 64% of his tweets as president. It's not a new trend: 47% of his tweets as president-elect and 33% as the GOP nominee came during that 3-hour block.
He really does watch the shows: And he takes them to heart. At least 15% of his tweets so far during the presidency were directly in response to a segment on cable or network news.
Media matters to him: 29 of his tweets as president mention the media somehow — a specific outlet, ratings, or "FAKE NEWS." That's more than a quarter.
He actually works: From 9 AM to 6 PM on workdays (excluding weekends and federal holidays), Trump has only tweeted 4 times as president. And just 33 times as president-elect — 13% of his tweets during that period.
No more 3 AM tweets: His late-night post-debate tweetstorm hitting Alicia Machado was infamous, but since winning the election, he's only tweeted once between 12 AM and 4 AM — to call SNL "unwatchable" and "sad."
Go deeper