How one tweet moved Twitter's stock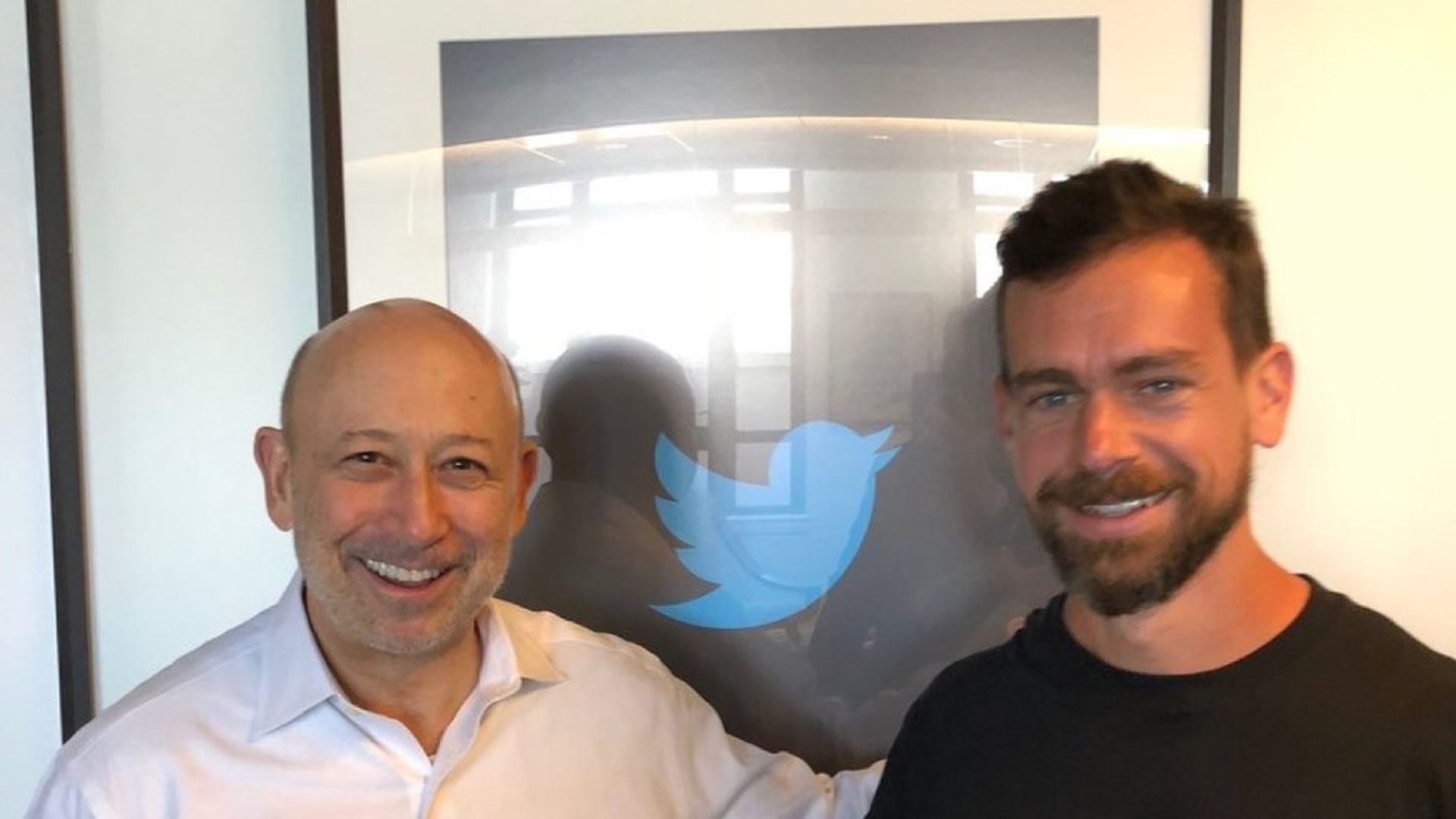 Twitter shares soared yesterday, a day after Goldman Sachs CEO Lloyd Blankfein tweeted a photo of himself with Twitter CEO Jack Dorsey at the tech company's HQ in San Francisco, Bloomberg reports.
Why it matters: "Disney had explored the possibility of buying Twitter when the company considered selling itself last year ... Goldman Sachs was said to have advised Twitter in those discussions."
Blankfein was cited by several traders as a factor in the stock's rally, amid rekindled merger speculation on the day Walt Disney Co. announced its Fox deal. Twitter, which has struggled as a business despite its hold on the culture, rose as much as 7.3%, reaching the highest in more than a year.
"Blankfein was at the social network's offices as part of an ongoing question-and-answer series with well-known users."
Go deeper