How a secret POTUS trip led to startling details from Yemen
It all started: On Wednesday, the President and his daughter, Ivanka, boarded Marine One in the afternoon for an undisclosed, not-on-the-planner destination.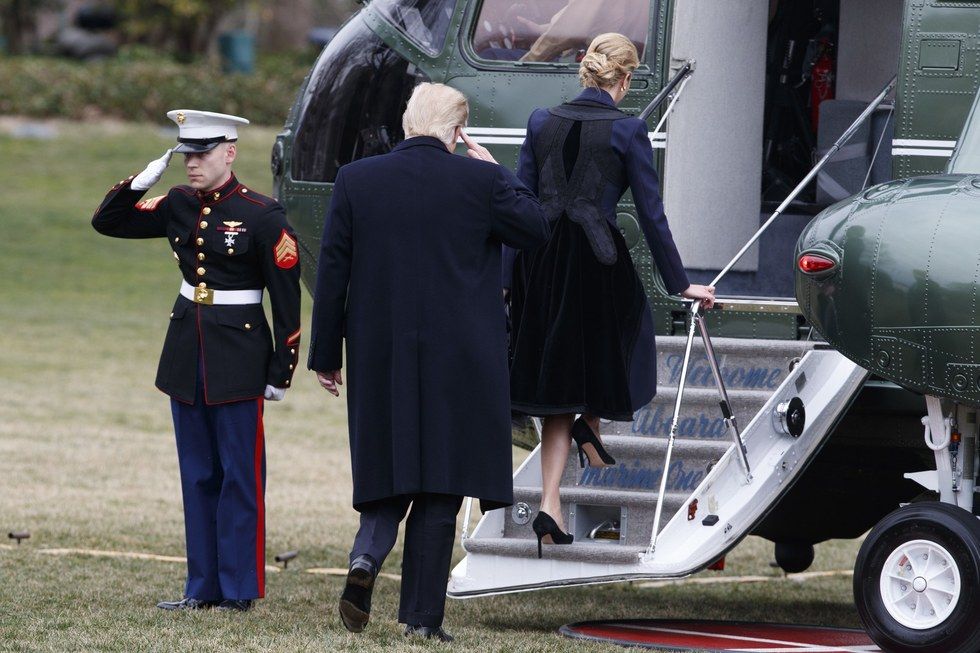 It turned out: Trump was going to Dover Air Force Base to honor the U.S. Navy SEAL, William "Ryan" Owens, who was killed in a raid on al Quaeda in Yemen. He was the first member of the U.S. military to be killed during Trump's administration.
The next day, the military leaked to the press: A few anonymous military personnel made startling claims to Reuters about the raid that cost an American commando. They blamed Chief Owens's death on Trump's decision to approve the raid without proper intelligence.
They disclosed that 15 women and children, including an 8-year-old girl who was the daughter of U.S.-born al Qaeda leader Anwar al-Awlaki, were killed in the raid.
Then, Trump called the raid successful: Backed up by Spicer, the president called the operation a success. In a statement, he claimed the military was able to gather "materials and information that is yielding valuable intelligence."
"When you look at the totality of what was gained to prevent the future loss of life here in America, against our people and institutions here and around the world … I think it is a successful operation by all standards."— Sean Spicer at his daily press briefing on Thursday
After that, Dems demanded a briefing: Democratic lawmakers demanded an emergency briefing on the raid in Yemen.
"Serious questions have been raised regarding a recent raid in Yemen that resulted in the death of an American sailor," — Rep. Ruben Gallego wrote in a statement to the House Armed Services Committee
More details leaked:
NBC News got more details about what happened during the raid from military personnel. The sources said the terrorists had been tipped off somehow, and the U.S. troops were attacked with heavy gunfire before they got to the village. Several village women also took position and shot at them.
3 top al Qaeda leaders were killed, and at least 6 Americans were injured, in addition to Chief Owens' death, according to NBC, and an Osprey chopper — worth $70 million — was destroyed by a U.S. bomb.
Why it matters: This wasn't a good start for Trump. Military people leaking info to the press reveals distrust and disrespect for their leader. Spicer deflected to Obama, claiming the original military plans were approved by the DoD and seen by the national security team during the previous administration, but Trump's administration had the final sign off for this specific raid.
Go deeper