House will consider a second health bill the same week as Obamacare repeal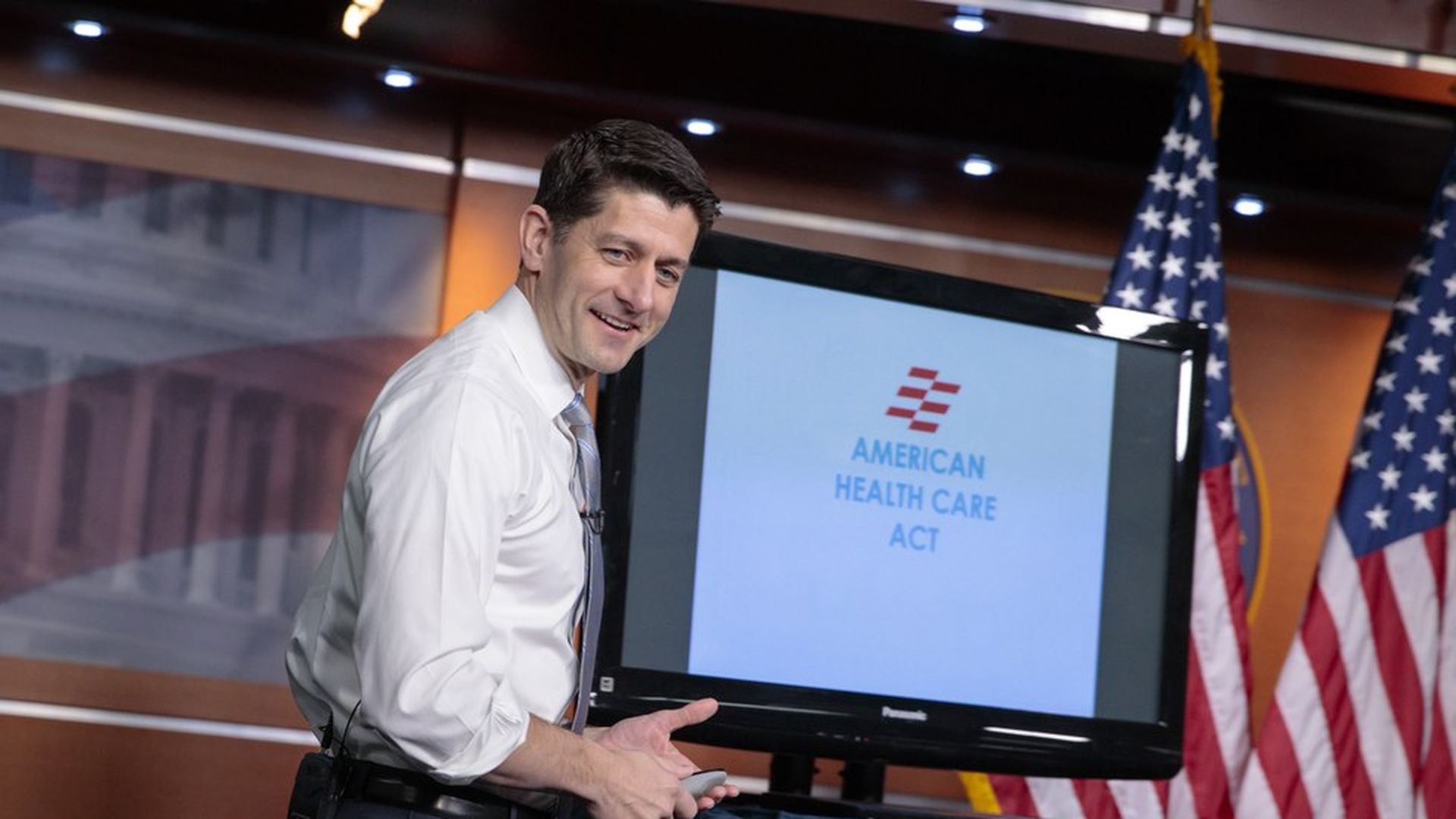 The House will consider a second health care bill the week it votes on the Obamacare repeal and replacement, Speaker Paul Ryan said Thursday on the Sean Hannity Show.
Republicans have long said the plan is to do repeal and replace in three "buckets," or phases. First comes budget reconciliation, which is the legislative method being used to repeal Obamacare without any Democratic votes. That's what the House is currently working on, and it contains pieces of a replacement as well as the repeal.
Next comes whatever Tom Price can do administratively as secretary of the Department of Health and Human Services.
Then comes the legislation that can't be done through budget reconciliation, which would necessarily need Democrats to pass in the Senate. Ryan is now saying that bill will come to the House floor sooner than anyone thought. It will include a provision allowing people to buy insurance through association health plans, although it's a fair guess that it'll include other things too.
"We're bringing that bill to the floor the same week we're doing reconciliation," Ryan said. The two sections of the bill passed through the Energy and Commerce and Ways and Means Committee on Thursday. Next week it's expected to be considered by the Budget Committee, and then it'll likely head to the floor the week after.
Spoiler alert: This bill probably has no chance of passing in the Senate. If Republicans successfully repeal Obamacare, outraged Democrats are absolutely not going to help them pass their bag of market reform goodies. At best, it gives Republicans the chance to say they tried to undo Obamacare's regulatory framework.
Go deeper