House passes $7.9 billion Harvey aid package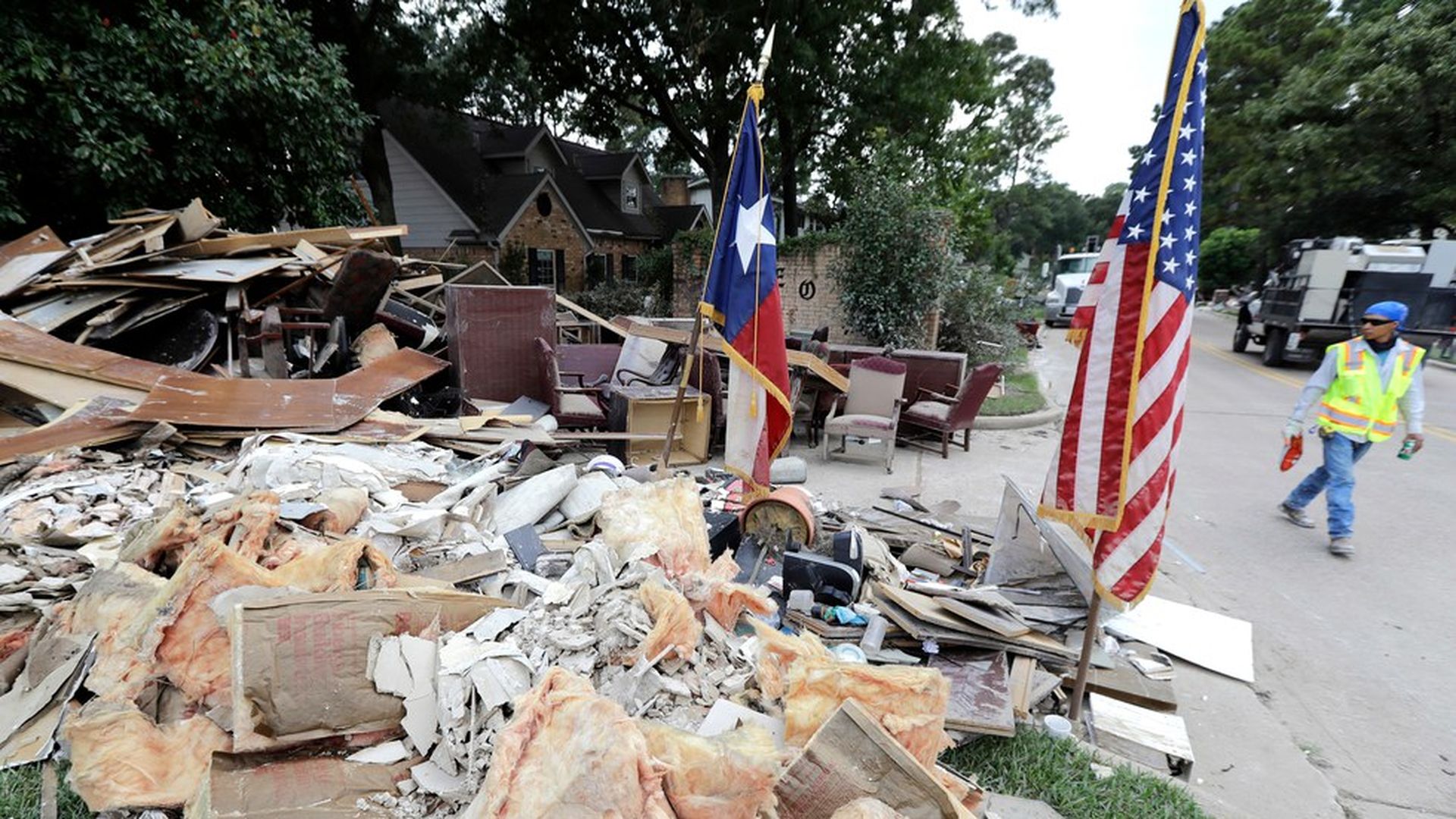 The House overwhelmingly passed a $7.9 billion funding package to aid Hurricane Harvey recovery efforts Wednesday, per CNN.
The bill is now off to the Senate, where lawmakers are expected to attach a measure to raise the debt ceiling. They will then vote on the package and send it back to the House for a final vote, which is expected by the end of the week.
The bulk of funding, $7.4 billion, will go to the Federal Emergency Management Agency's (FEMA) Disaster Relief Fund, which FEMA has said is rapidly running out of resources.
The other $450 million will go to the Small Business Administration's disaster loan program.
Go deeper