House of (SIM) Cards: It's tough to keep your phone as POTUS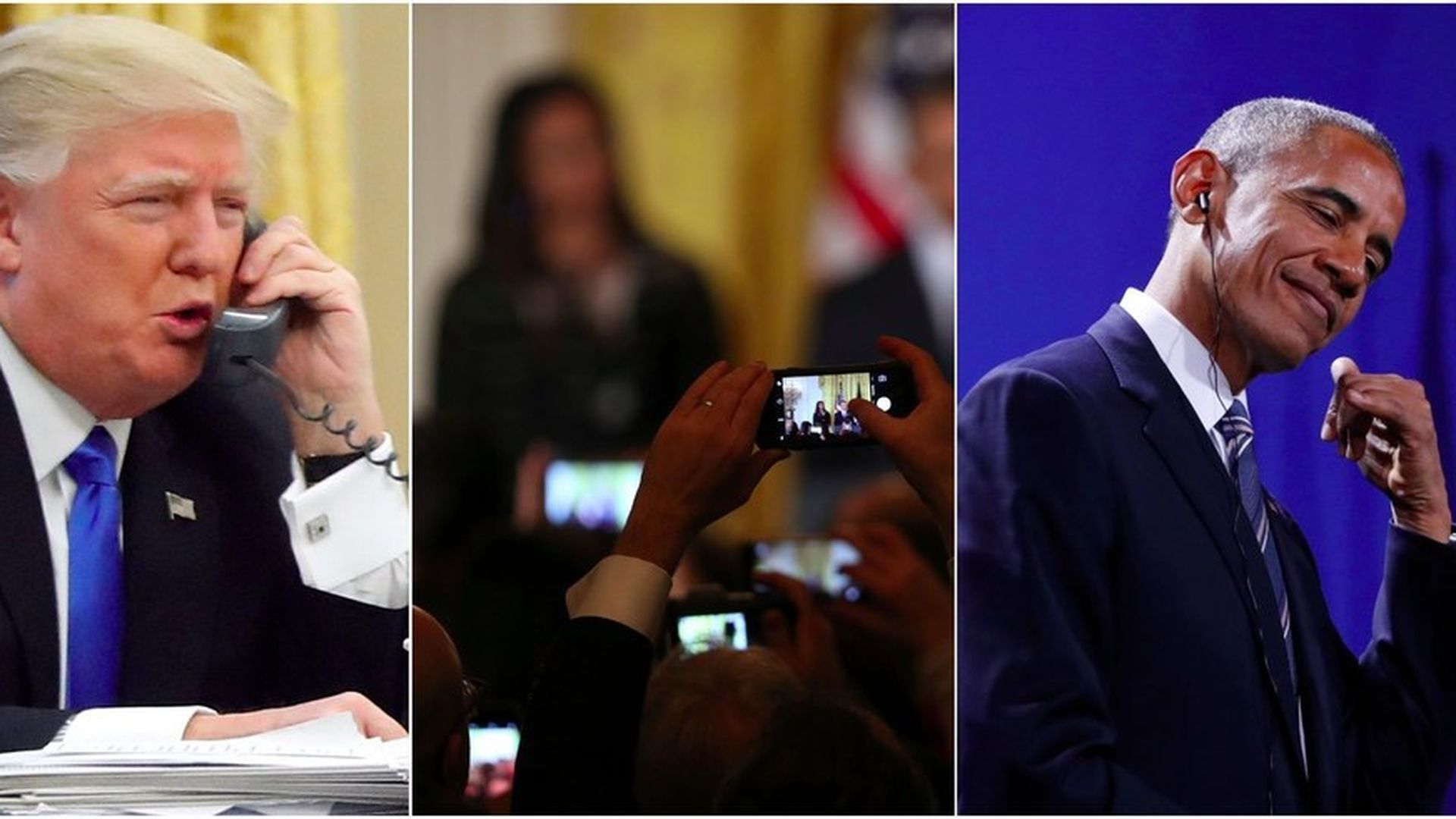 The two tweeting Presidents fought hard to keep their favorite devices in the Oval Office.
Phone choice: In 2009, Obama had to convince his team to let him keep his BlackBerry for emailing, and this year, Trump tweeted from his old Android Galaxy S3 for the first few months of his presidency.
Security: Obama was allowed to use his BlackBerry — a presidential first — only after having the phone secured, changing his contact information and being restricted to communication with a short, pre-approved list of senior staff and close friends. Trump, however, did not have his Android secured against malware or hacking, as far we know, and tweeted at will.
Media coverage: Obama was considered cutting edge for having a BlackBerry at the pre-iPhone-craze time. It wasn't until years later that people started wondering when he would upgrade. Obama had to borrow an aide's smart phone to send his first tweet in 2015. He claimed in 2013 that he wasn't allowed to use an iPhone for security reasons.
Meanwhile, Trump was pressured to switch to an iPhone for security reasons. Some recent headlines:
"That Old Phone Trump Uses for Twitter Could Be an Opening to Security Threats" — New York Times, Jan. 25
"Trump ran a campaign based on intelligence security. That's not how he's governing." — The Washington Post Feb. 13
The switch: Obama's attempt to use an iPhone in 2012, as Huffington Post reported, was a struggle. "Oh, I got to dial it in. Hold on, hold on. I can do this," he said at the time. He finally upgraded to his own smartphone last June, although most of the phone's features were disabled for security purposes as Obama complained to Jimmy Fallon.
Trump finally got a new iPhone last month.
Our Presidents might be slow when it comes to updated communication devices, but we've come a long way since George W. Bush:
Go deeper