House members join bipartisan fight for criminal justice reform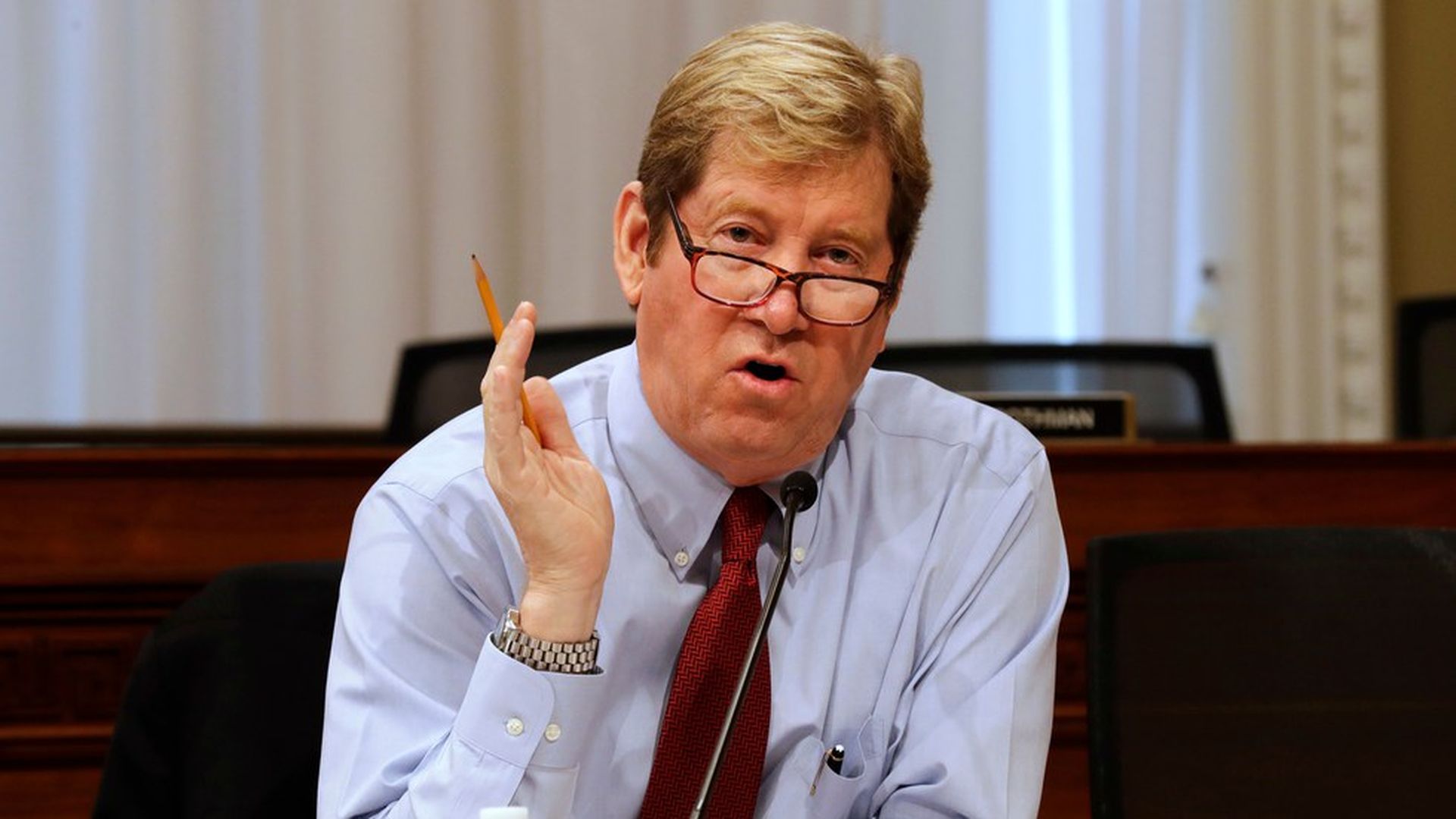 House members Jason Lewis (R-MN) and Bobby Scott (D-VA) announced a bipartisan criminal justice reform bill this morning with the goal to decrease "the size and associated costs" of the federal justice system. The bill will: focus on violent and repeat-offenders; decrease the three-strike penalty to 25 years instead of life for drug trafficking offenses; and make it easier for drug offenders to qualify for less than the mandatory minimum.
Why it matters: The Senate unveiled a couple bipartisan criminal justice reform bills last month, but they have yet to be brought to the floor despite Sen. Mike Lee hoping for a vote by the end of the year. Now, House members are re-upping their legislation, which is almost identical to bills proposed last year. Reform efforts in the House and Senate died last year because of the election and President Trump's tough-on-crime rhetoric.
Other highlights from the bill:
Specifies that only leaders and supervisors of drug trafficking organizations should be subject to higher mandatory minimums.
Asks the Attorney General to create and publish a full list of all federal offenses with criminal penalties.
Calls for processes which would reduce the number of people arrested before their first trial date.
Requires the AG as well as the U.S. Sentencing Commission to establish a way to assess the likelihood of inmates toward recidivism.
Incentivizes prisons to reduce their number of revocations and to institute programs to fight recidivism.
Allows prisons to use funds toward programs to prevent recidivism, as well as addiction treatment and therapy.
Creates two additional safety valves, which would make drug offenders without any history of fire-arm related, sex, terrorism or racketeering offenses eligible for less than the mandatory minimum as well as those with a history of mental illness.
Makes the Fair Sentencing Act retroactive as well as the SAFE bill retroactive.
Go deeper with the bill summary.
Go deeper