House Intel members: Kushner hearing "very productive"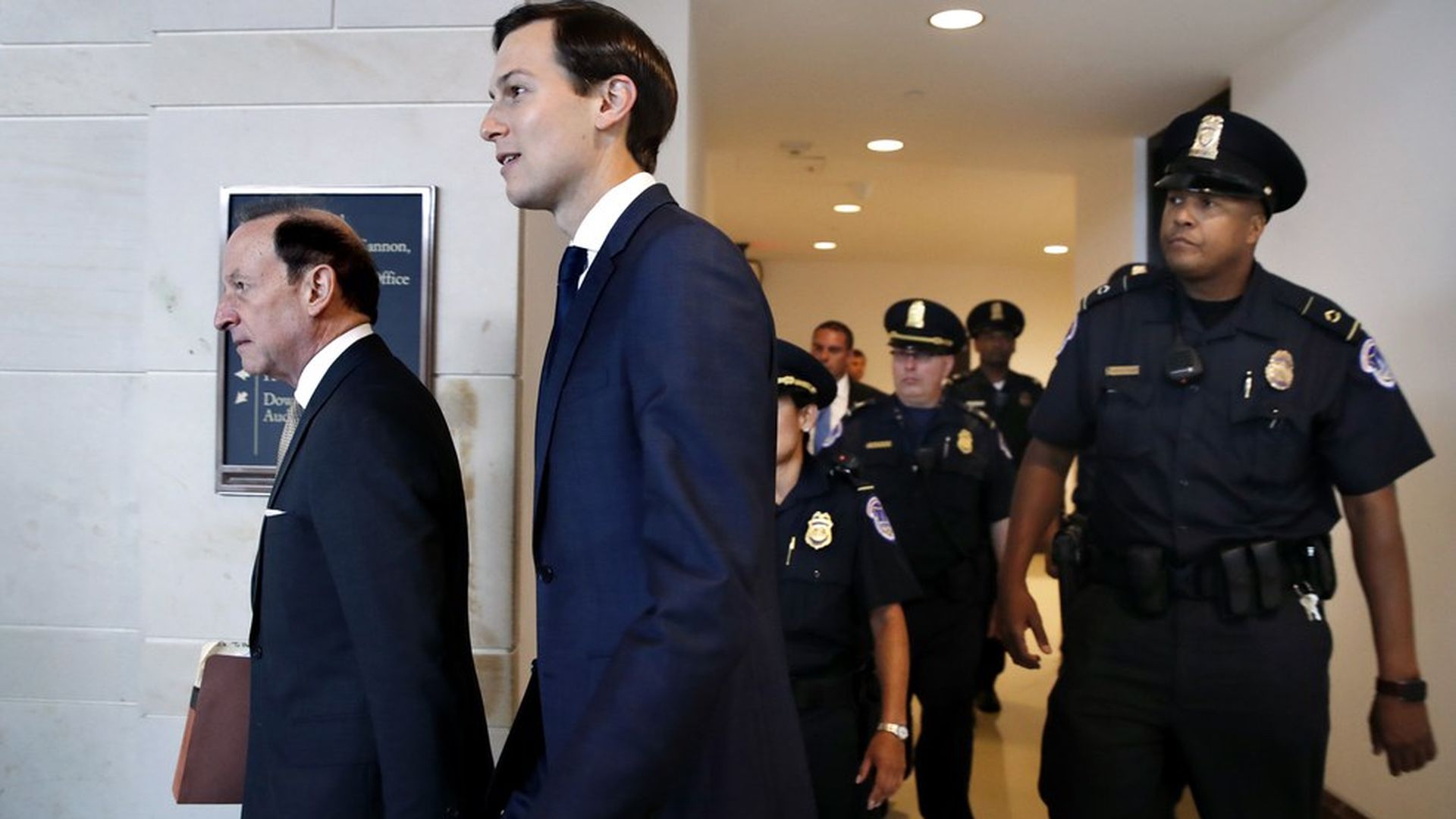 Jared Kushner was questioned on his Russia contacts for roughly three hours on Tuesday by members of the House Intelligence committee, per Reuters.
Ranking member Adam Schiff (D-CA) said the hearing was "a very productive session" and that Kushner and his counsel were receptive to the notion that they may need to come back for more questioning. Rep. Mike Conaway (R-TX) also stated that he found Kushner to be "straight forward and forthcoming," adding that he "wanted to answer every question that we had."
Go deeper