House GOP not happy about Mnuchin's debt ceiling plea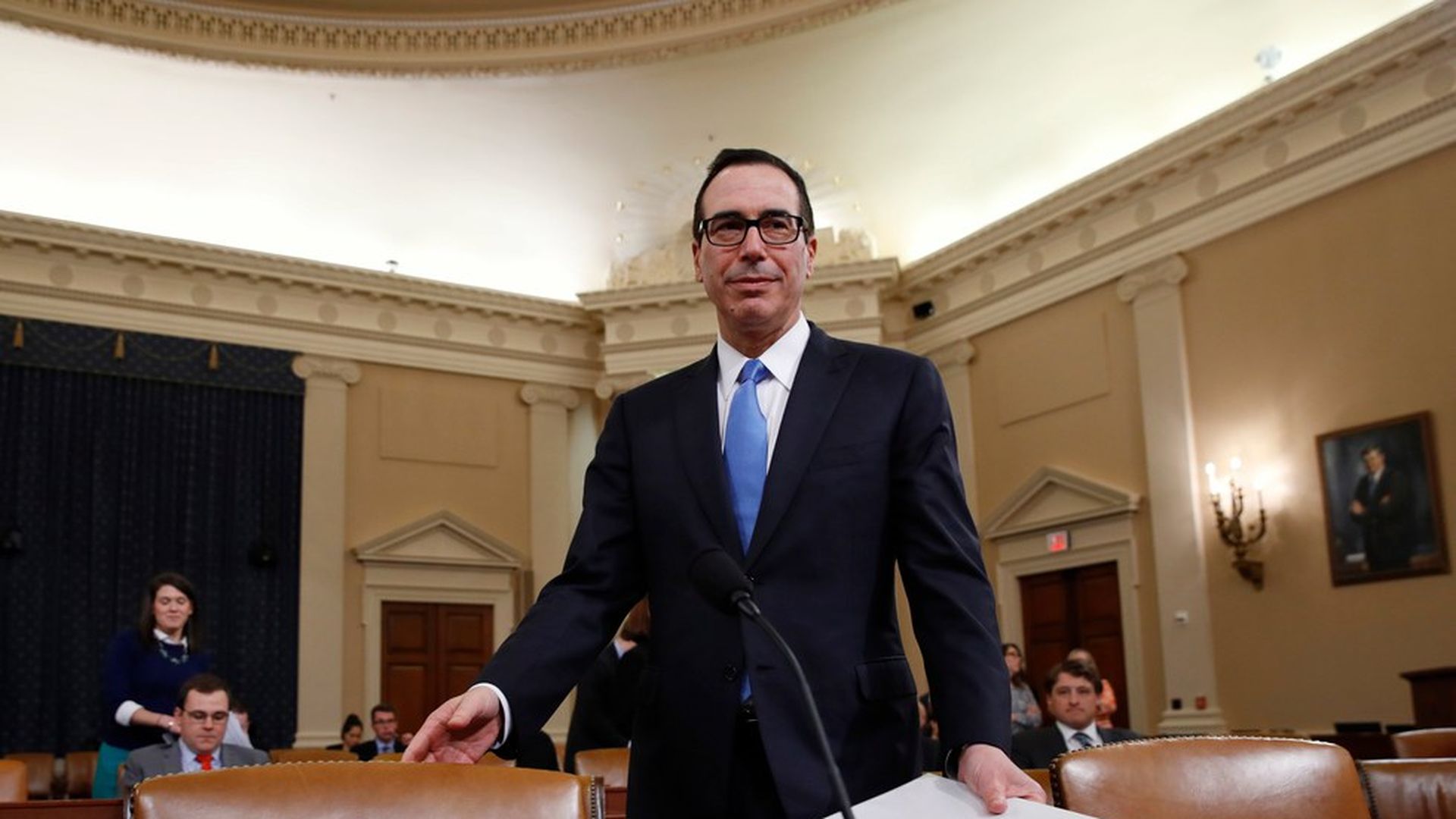 House Republicans were not happy today when Treasury Secretary Steve Mnuchin urged members to "vote for the debt ceiling for me," per The Hill.
Why it matters: Mnuchin's pleading, which some House leaders called "arrogant" and "intellectually insulting," is placing further strain on an already tense relationship between Capitol Hill and the White House following this deal with the Democrats.
The critiques:
"His performance was incredibly poor," said Rep. Mark Walker (R-NC).
"It was a very arrogant lecture that turned off more of the conference," said another congressman. "I'm less sold than when I walked into the meeting."
Rep. Ryan Costello (R-PA) said the pitch was "about as well received as his wife's Instagram post."
Rep. David Brat (R-Va.), a Freedom Caucus member, called the comments "unhelpful" and "intellectually insulting."
Go deeper