House chairmen to conservatives: don't blow this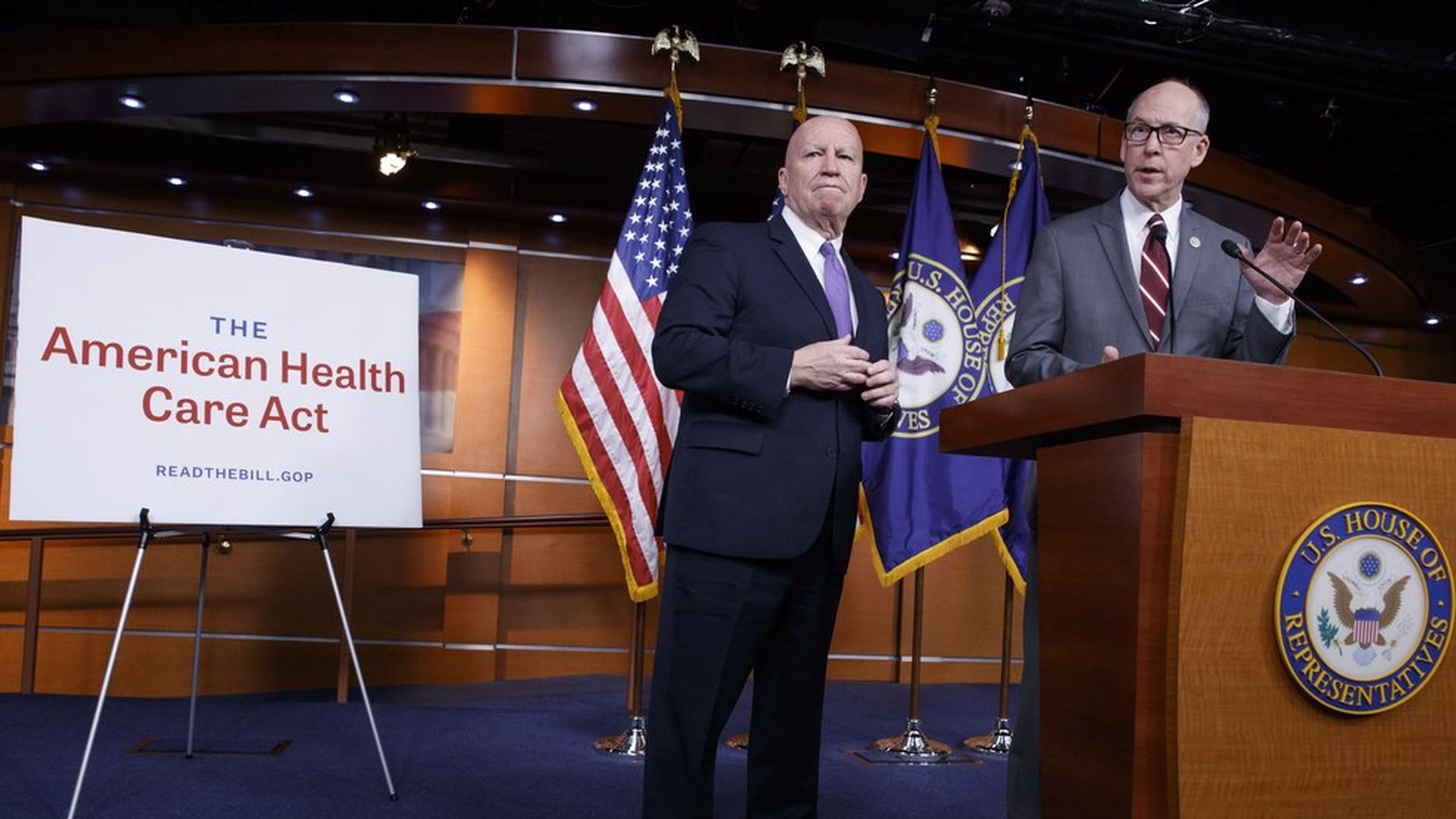 The chairmen of the main House health care committees had a message for conservative Republicans today: Don't tank the Obamacare replacement bill. "We can act now, or we can keep fiddling around and squander this opportunity to repeal Obamacare," Ways and Means Committee chairman Kevin Brady said at a press conference about the replacement bills. Energy and Commerce Committee chairman Greg Walden added that the Medicaid rewrite in his bill — which would convert the program to per-person funding limits — would be "the biggest entitlement reform in the last 25 years."
Between the lines: They're trying to fight back conservatives' charges that the package is "Obamacare Lite." Some of the leading GOP critics, including Freedom Caucus Chairman Mark Meadows and Sen. Rand Paul, are having a press conference this afternoon to blast the bills, which are scheduled for markups in both House committees tomorrow.
Go deeper