Hospitals have a labor problem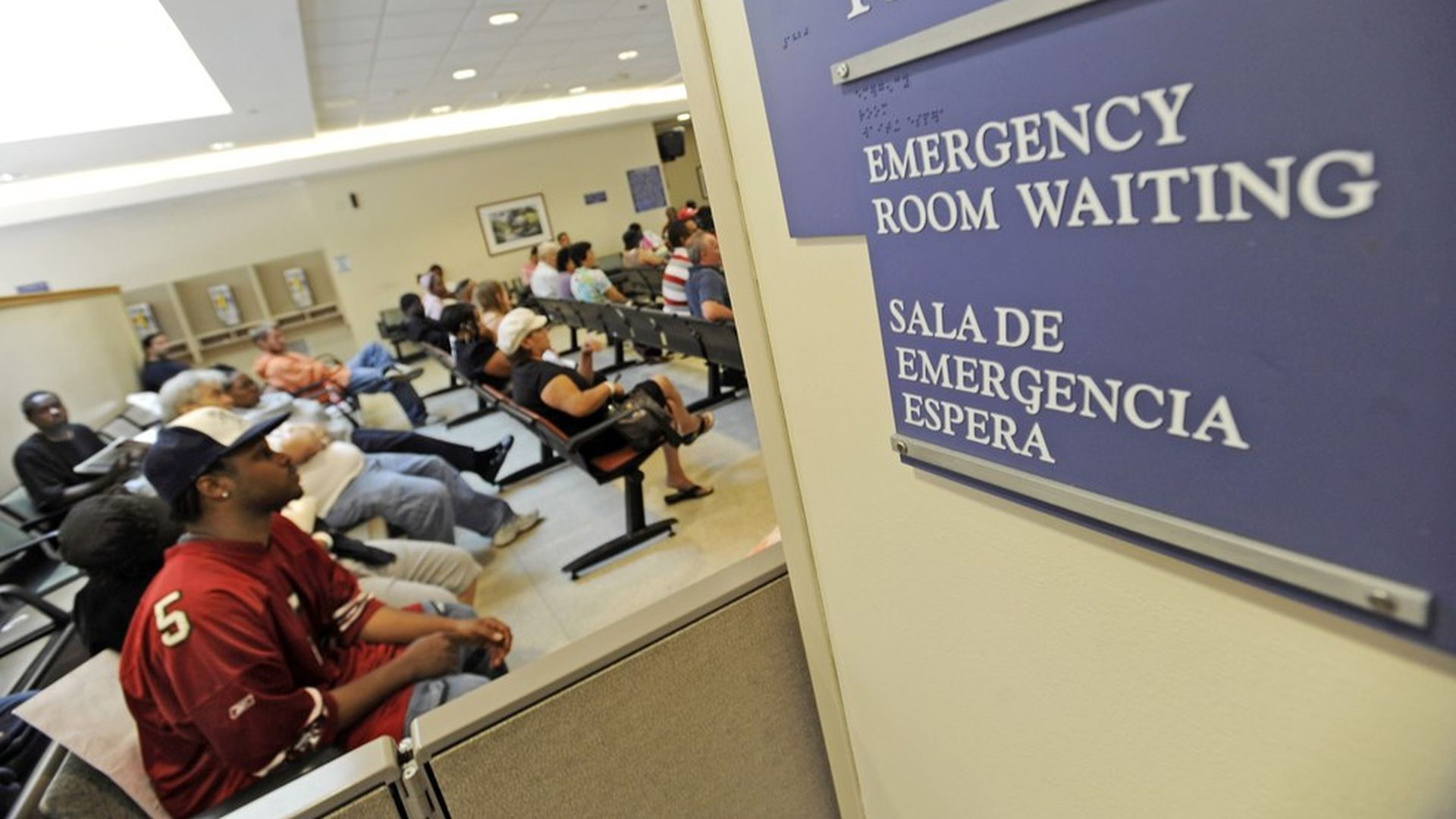 Hospitals across the country have benefited from Obamacare's insurance expansions, and they hired physicians, nurses, technicians and others in droves to handle the influx of newly insured patients. But now hospitals face tough choices about what they should do with their increasingly expensive staffs if millions of Americans lose health coverage under the Republican Obamacare replacement.
The latest federal data reinforce what hospital officials say is happening: Hiring is slowing down in the face of the political uncertainty.
Health care's hiring frenzy: There's a legitimate debate about whether the boom of health care employment is actually a bad thing for the economy, since it inherently leads to more spending. But one thing has become clear since Obamacare's exchanges and Medicaid expansion went into effect in 2014: the health care industry has hired a lot of people to care for those populations and the aging baby boomers, and hospitals accounted for a lot of those new jobs.
According to the Bureau of Labor Statistics, health care added:
259,200 jobs in 2014
438,800 jobs in 2015
296,400 jobs in 2016
The problem: The new hires have started to take a financial toll on the hospitals. Physicians earn high pay, while other clinical roles have good salaries and benefits. Labor costs for hospitals consequently have exploded and often have grown faster than the revenue that's collected.
Here are the annual growth rates of employee compensation costs at a handful of not-for-profit hospital systems in 2016. Note: The rate for each system outpaced revenue growth.
Adventist Health System (Altamonte Springs, Florida): 7.2%
Advocate Health Care (Downers Grove, Illinois): 8%
Mayo Clinic (Rochester, Minnesota): 7.4%
Memorial Hermann Health System (Houston): 9.4%
Methodist Health System (Dallas): 8.8%
The industry is still hiring: But the annual growth rate has slowed. Hospitals know that if Republicans uproot Obamacare, the ranks of the uninsured would grow by 14 million people in 2018, according to the Congressional Budget Office.
Fewer insured patients means more uncompensated care and less money to pay staff. Hospitals would either have to temper hiring through attrition or "remove people from the rolls," said Craig Garthwaite, a health economist at Northwestern University.
Rural hospitals would be clobbered the most: They already operate on much thinner ice, as numerous studies have shown. Any changes to rural hospital revenues could force the organizations to lay off employees or shut down altogether, which continues to happen in some areas.
"Local hospitals in small towns start to close — that's not a great headline if you're sitting in the White House," said Tom Getzen, a Temple University health economist.
Go deeper