Hospitals aren't happy about Trump's withdrawal from Paris climate deal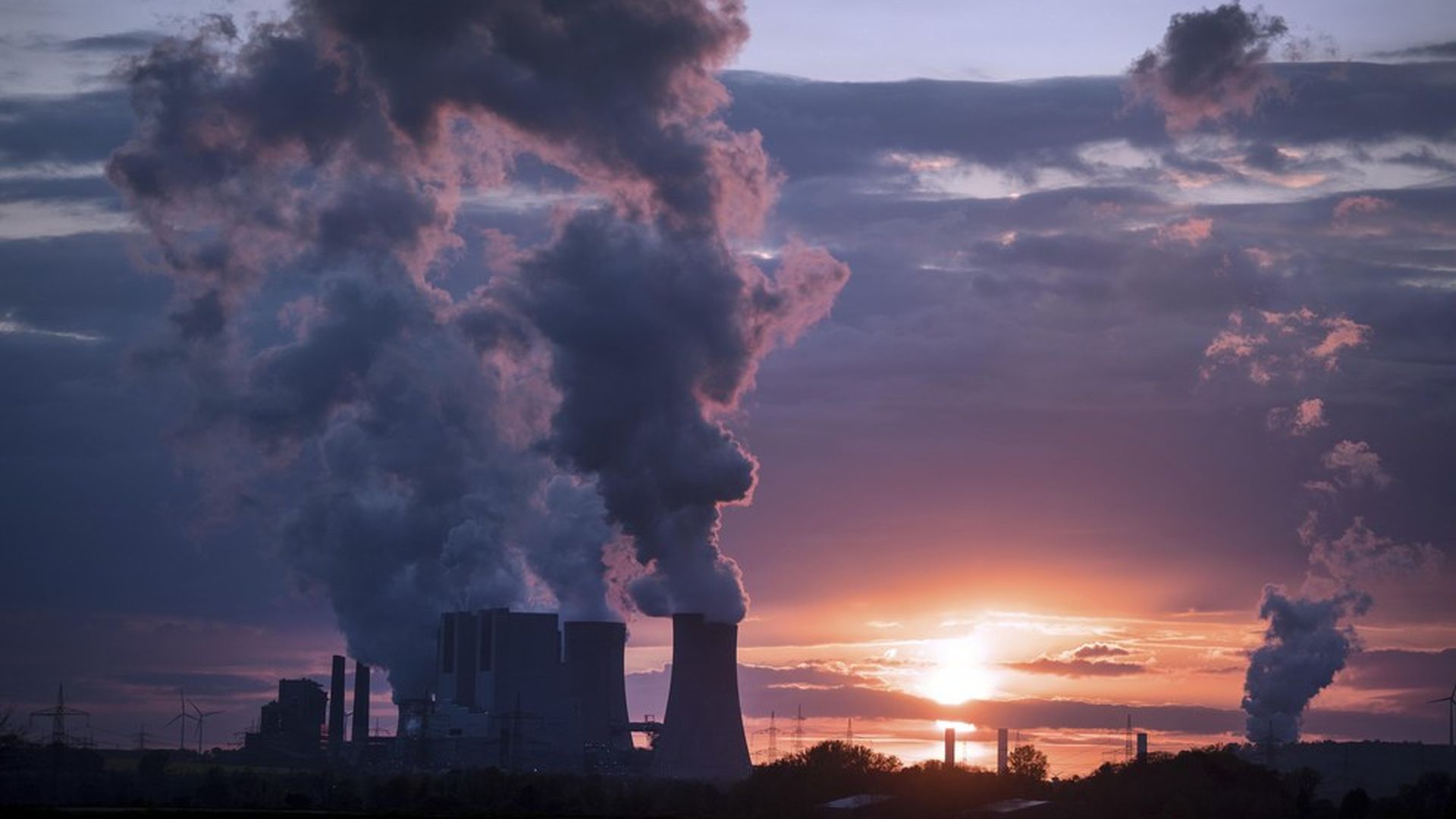 Environmentalists and scientists aren't the only ones who are upset about President Trump's decision to pull the United States out of the Paris climate accord. Leaders at many of the country's largest hospital systems are grumbling behind the scenes that the withdrawal is a mistake after pleading with the Trump administration this month to stay.
Between the lines: Hospitals are on the front lines of climate change, as studies have shown climate change increases the incidence of infectious diseases, respiratory illnesses and other health problems.
What we're hearing: The CEOs of three large faith-based health systems — Kevin Lofton at Catholic Health Initiatives, Lloyd Dean at Dignity Health and Dr. Richard Gilfillan at Trinity Health — sent a letter to Trump in May urging him not to abandon the Paris deal because it is "simply essential to the health of the U.S. and global populations."
But many hospital leaders are concerned that the partial repeal and replace of the Affordable Care Act is sucking the air out of any other relevant health care issue. Hospital officials thought the Paris pact was a no-brainer, but it's been difficult for them to prioritize it over the Republican health care bill, which would drastically slash Medicaid funding and increase the ranks of the uninsured.
"The idea that we're going to pull back on our commitment to reduce our reliance on fossil fuels, and we're going to cut everybody else's health insurance on top of that — it's a double blow," said Gary Cohen, president of advocacy group Health Care Without Harm.
Reality check: Like corporate America, hospitals won't stop pursuing efforts that mitigate climate change because of the Paris agreement. Virginia Mason Health System in Seattle told Axios that it was "disappointed" by Trump's decision. However, "Recognizing that climate change is a significant threat to human health, Virginia Mason will continue to pursue a path of providing quality health care in such a way that it protects individual, community and global health."
Which hospitals to watch: Cohen helped create the Health Care Climate Council, a group of 19 health systems that have aggressively moved toward renewable energy and in some instances stopped investing in fossil fuel companies. Their next battle will be supporting clean-energy proposals that are under attack at the state level, Cohen said.
Go deeper