Hollywood v. Trump: Disney CEO intrigued by 2020 bid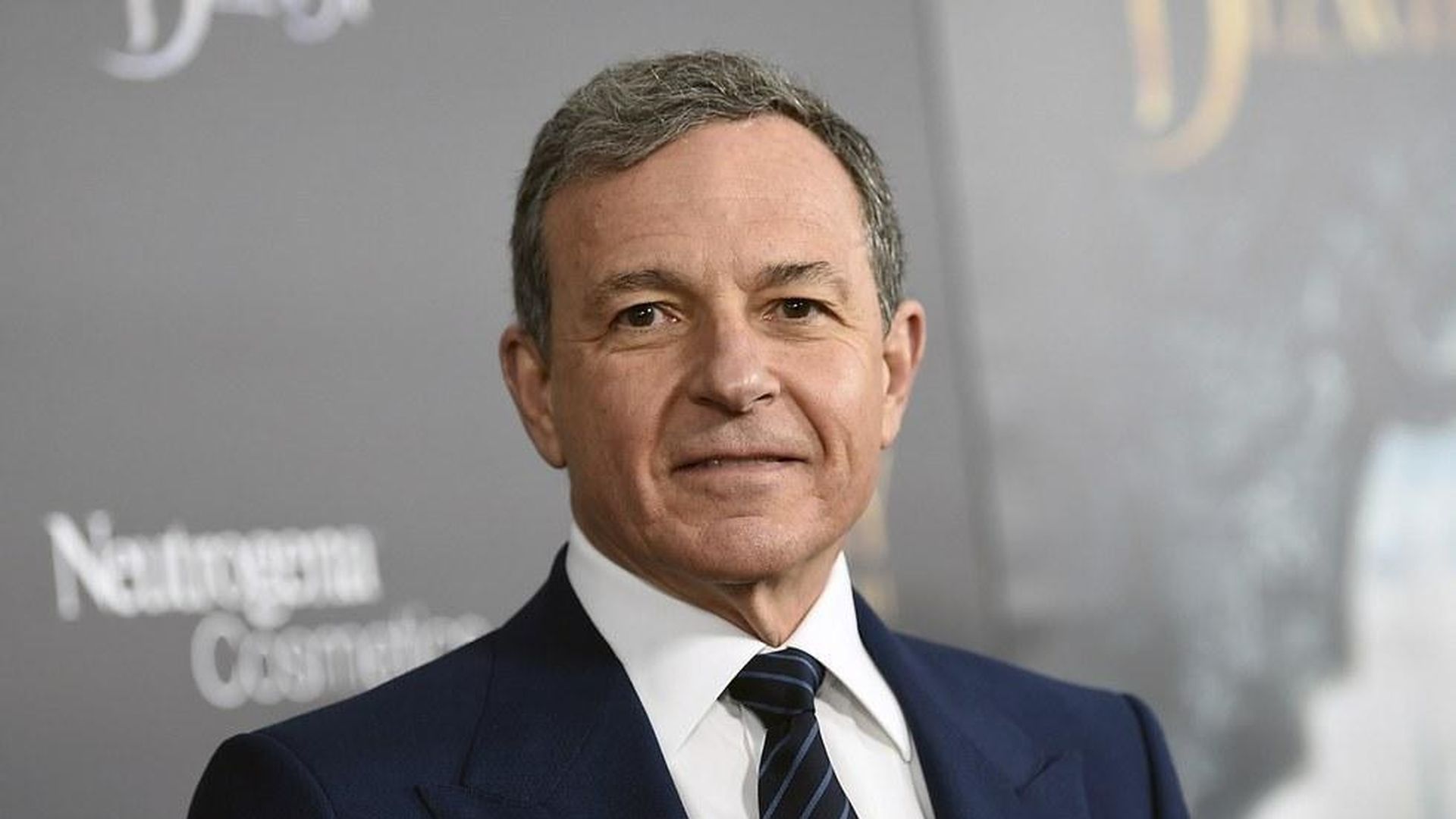 Disney CEO Bob Iger is being pelted with entreaties to run for president in 2020, and is clearly intrigued by the idea, according to industry sources. Iger has discussed the feasibility with friends but has made no formal moves.
"He's hearing quite a bit of: You should run — you'd be a great president," said one Hollywood insider. "He's hearing that quite a bit from prominent fundraisers and Democratic insiders."
A ringleader? Jeffrey Katzenberg, the former Disney Studios chairman, is said to be among those encouraging a run. The Hollywood Reporter said in March that "Iger has told friends he is considering their nudges." The rumor in Hollywood is that Katzenberg was a key leak of the story.
Why he might do it: Trump's triumph has resulted in lots of businesspeople, from Oprah to Starbucks' Howard Schultz, being mentioned as possible candidates. Trump's win showed you don't need experience in government or a military record. So suddenly, lots of CEOs think they should be hired. Iger led an iconic company on a huge growth spurt and has long toyed with the idea of running.
Why he might not do it: Iger is committed to his Disney job through July 2019, which wouldn't leave lots of time to get a campaign going.
FYI: Willow Bay, his wife, in March was named dean of the USC Annenberg School for Communication and Journalism.
Go deeper