Hillary: Trump aides' email use is "the height of hypocrisy"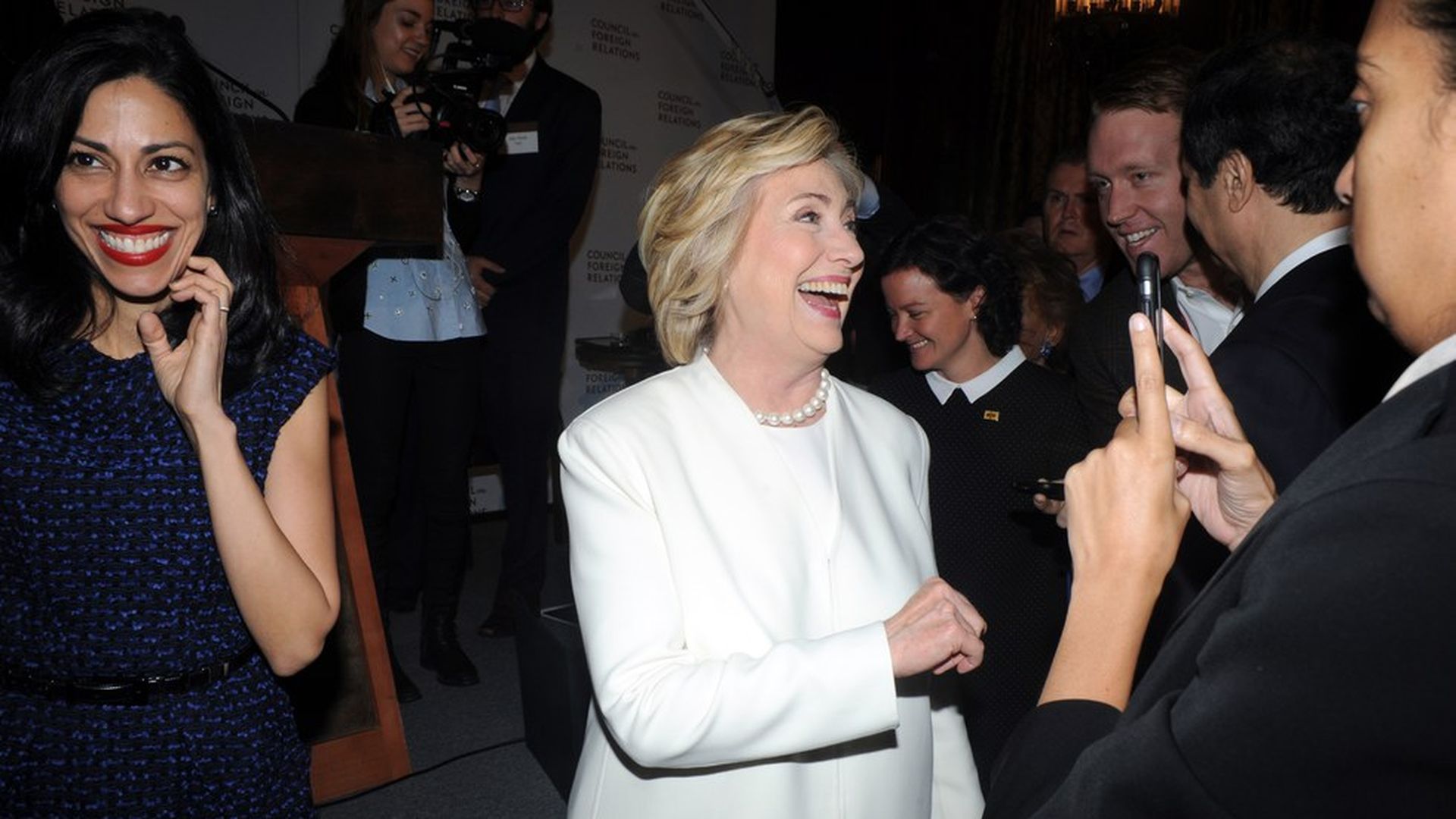 Hillary Clinton spoke with SiriusXM's Zerlina Maxwell about the news that several Trump campaign officials, including Ivanka Trump and Jared Kushner, had used personal emails for official business. "It's just the height of hypocrisy," she said, calling her own personal email scandal "a dumb mistake but a dumber scandal."
On Republicans' attacks on her use of a private email: "They didn't mean any of it. If they were sincere about it, I think you'd have Republican members of Congress calling for an investigation. I haven't heard that yet."
Why it matters: Trump often led his rally crowds in chants of "lock her up" during the campaign, pointing to her misuse of a private email server while Secretary of State. Hillary has blamed the investigation and former FBI Director James Comey's handling of it for her election loss.
Go deeper