Hillary Clinton: My "skin crawled" when Trump stood behind me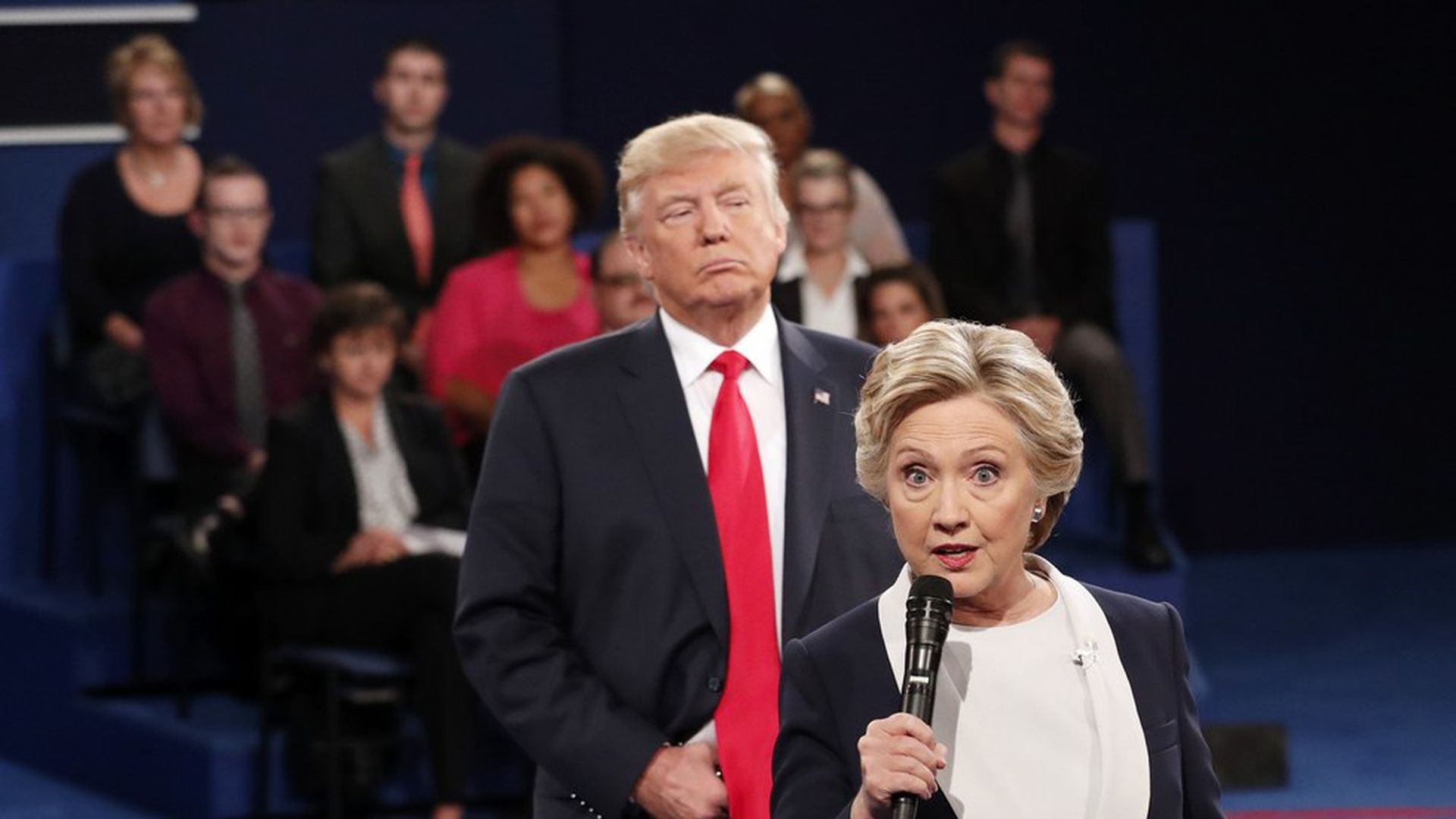 MSNBC's Morning Joe has the first batch of excerpts from "What Happened," Hillary Clinton's forthcoming memoir on the 2016 presidential election, which feature her reflecting why she wrote the book and on President Trump's intimidation tactics that made her "skin [crawl]" during their second, town hall-style debate.
Her reason for writing: "I want to pull back the curtain on an experience that was exhilarating, joyful, infuriating, and just plain humbling. Every day I was a candidate for president, I knew that millions of people were counting on me. And I couldn't bear the idea of letting them down. But I did. I couldn't get the job done. And I'll have to live with that for the rest of my life."
Her question to America during the second debate: "Well, what would you do? Do you stay calm, keep smiling and carry on as if he weren't repeatedly invading your space? Or do you turn, look him in the eye and say loudly and clearly: 'Back up you creep, get away from me. I know you love to intimidate women, but you can't intimidate me, so back up.'"
Go deeper