Hillary Clinton is going on a book tour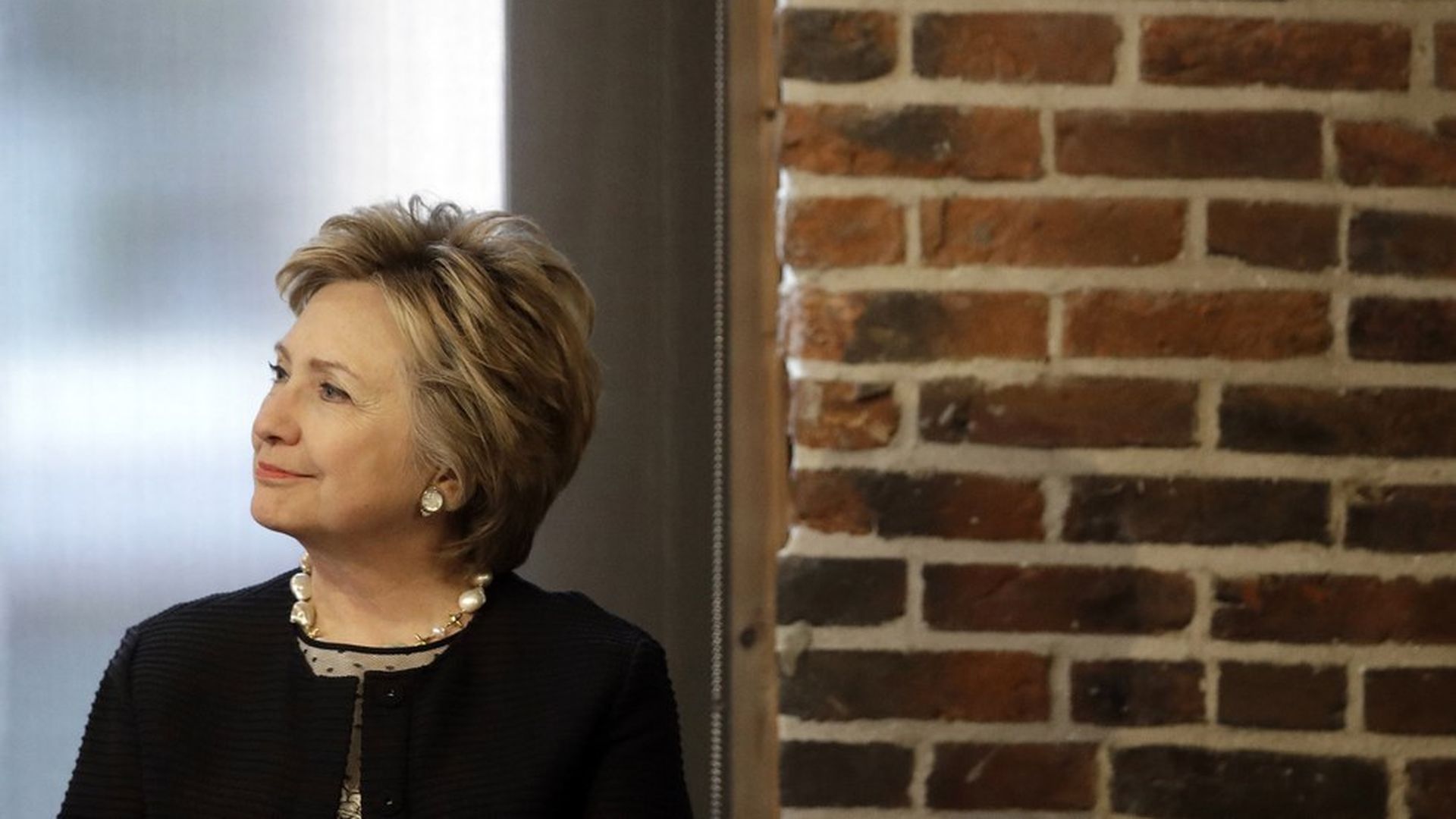 Hillary Clinton is hitting the road for a book tour across the United States and Canada this fall to promote What Happened, her forthcoming memoir on the 2016 presidential election.
How her publisher is promoting it: "She'll connect with audiences with a story that's personal, raw, detailed, and surprisingly funny. She'll take you with her on her journey and talk about WHAT HAPPENED, what's next, and what's on your mind."
The content: From the excerpts released so far, it sounds like Clinton will let loose in the book — branding President Trump a "creep" who made her "skin [crawl]" and discussing letting down millions of Americans.
Cue the jokes: The tour is taking her to Wisconsin exactly one year and one day after the 2016 election. She'll be stopping in Michigan and Pennsylvania, too.
Go deeper