Hill Republicans warn big tech: tread carefully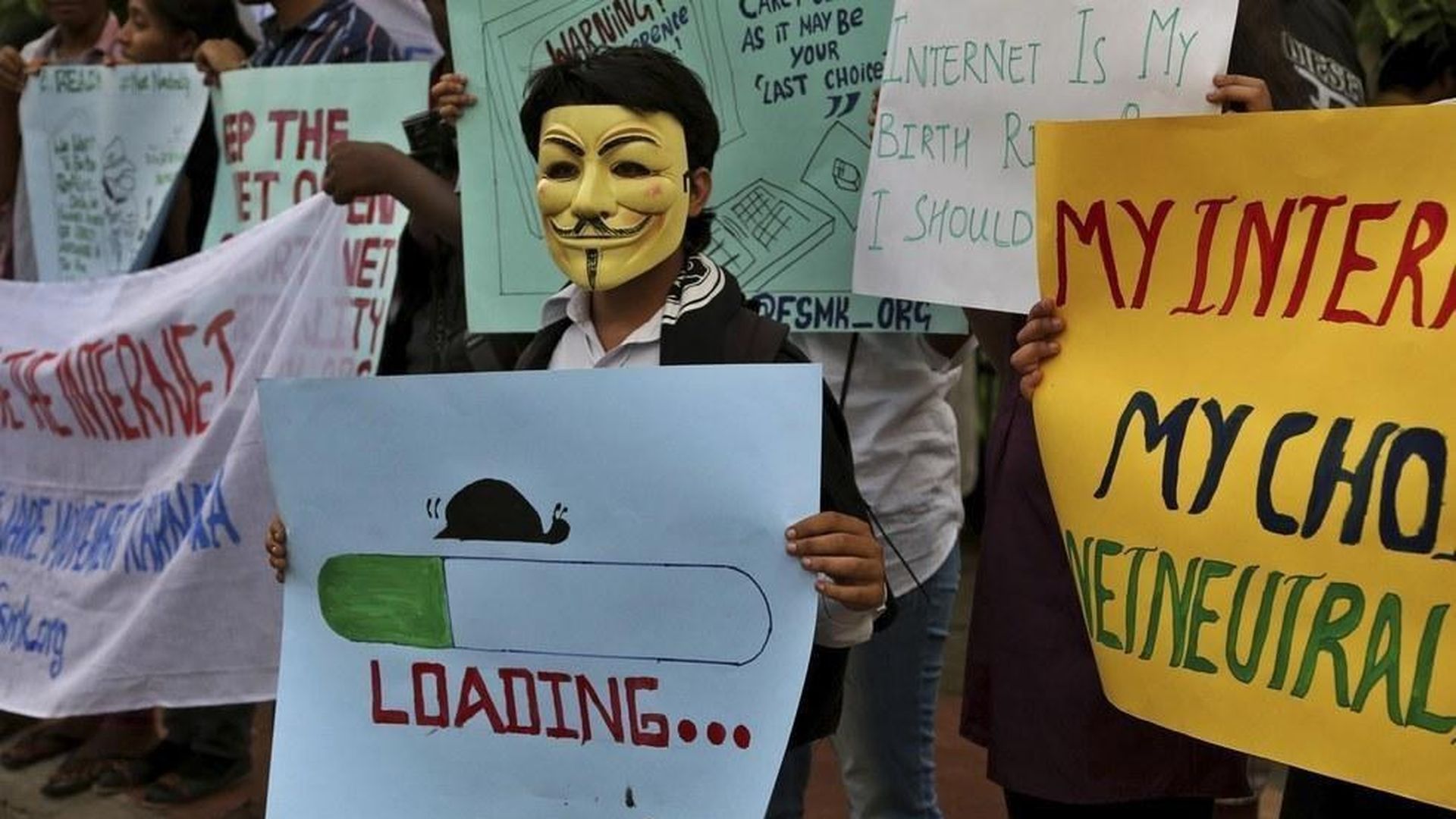 Republican House leadership told Facebook, Google and Amazon that overly aggressive net neutrality activism could make it harder to work together on other policy issues the firms care about, according to two sources familiar with the conversation. The message was delivered in a meeting the day before dozens of internet companies protested the FCC's plan to unwind net neutrality rules.
Why it matters: Tech companies are walking a fine line in speaking out against Trump administration policies — and net neutrality is particularly sensitive. On one hand, they generally support the rules (even though they are now so big that they don't necessarily need them) and their employees care deeply about the issue. On the other, they are asking Congress for help on touchy issues like consumer privacy and legal liability for content on online platforms that would have major business ramifications.
More details:
The staffers told the companies that they want to settle the net neutrality debate with a legislative compromise, according to a Hill source familiar with the meeting.
On Wednesday, Facebook CEO Mark Zuckerberg pushed his support of the rules, but said the company is "also open to working with members of Congress and anyone else on laws to protect net neutrality" — the first time the company has publicly expressed support for legislation, which is also supported by the major telecom companies.
The companies were joined by their trade group, the Internet Association. Staffers from the offices of Speaker Paul Ryan, Majority Leader Kevin McCarthy and Majority Whip Steve Scalise and the House Republican Conference were there, and a staffer from the Energy & Commerce Committee.
When asked about the meeting, Internet Association spokesman Noah Theran said they remain "committed to working with all stakeholders to protect and preserve strong rules."
The protest: While companies participated in Wednesday's so-called "day of action," their efforts were seen by some Hill allies on the left as the bare minimum. Facebook's Zuckerberg and Sheryl Sandberg posted notes of support on their profiles. Google emailed a list of users who had previously taken action on policy issues, and Amazon put a minimalist message on its homepage.
Go deeper