Highlights from Spicer's Thursday briefing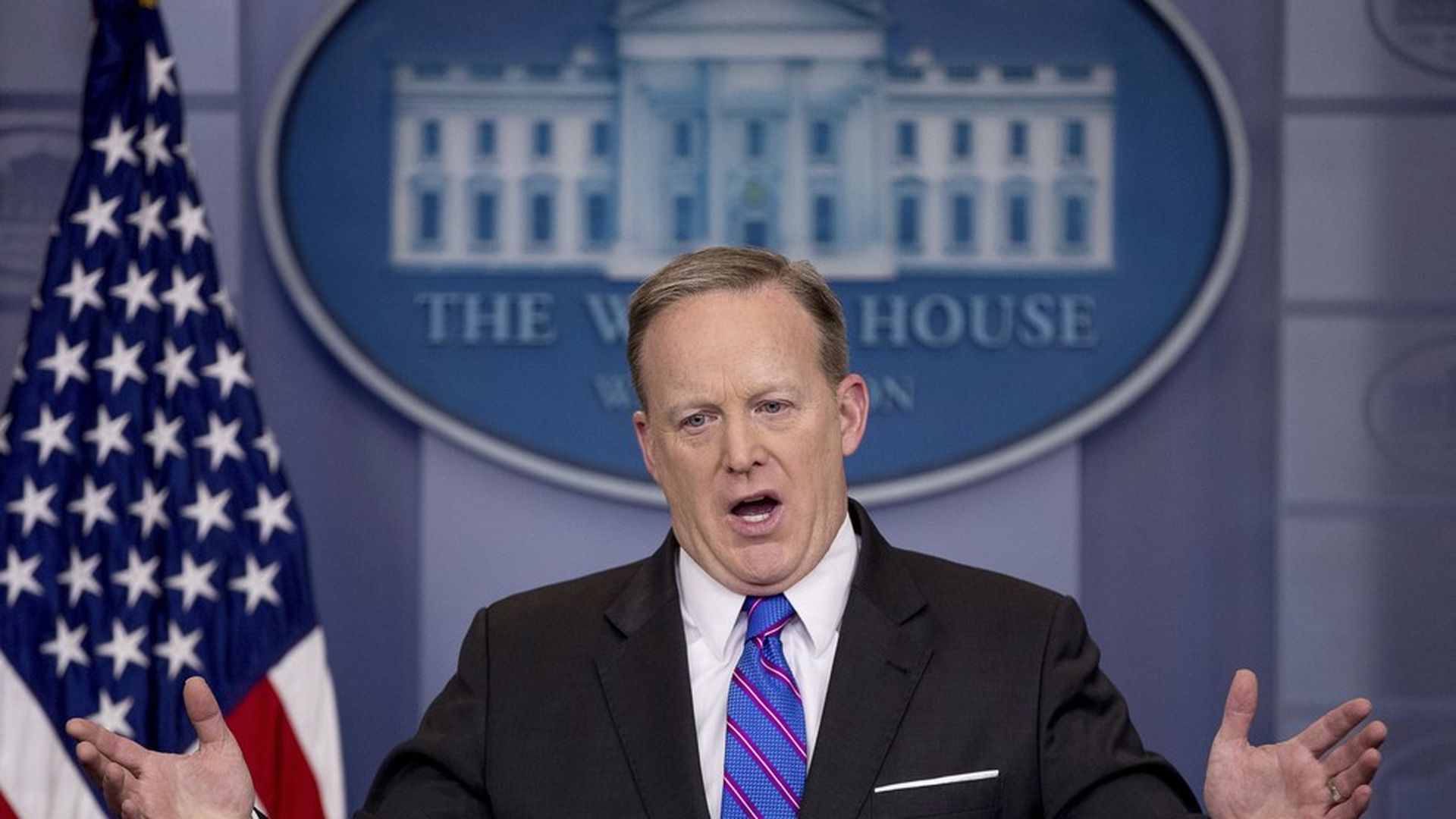 When asked whether the president knew if Michael Flynn was acting as a foreign agent for the Turkish government when selected as Trump's National Security Adviser, Spicer said, "I don't believe that was known," adding that "you should ask them." He later noted, "This is what [Flynn] did for a living... He was a private citizen at the time..." More takeaways:
On WikiLeaks allegedly leaking CIA documents: The president believes "the systems at the CIA are outdated and need to be updated."
Is Trump the target of an intelligence investigation? "I am not aware..." Same question yesterday: "There is no reason to believe..."
Glass-Steagall bank regulations: Spicer said Trump is committed to restoring those rules.
Obamacare repeal bill: "Anybody who's been in Washington a few days or longer recognizes any piece of major legislation takes a lot of explanation," said Spicer, sidestepping questions of GOP disunity on the bill. Later added: "This bill will land on the president's desk. He will sign it."
Will Trump get rid of DACA? Spicer dodged. "The president has been clear on immigration."
Go deeper