Highlights from Sanders' Wednesday briefing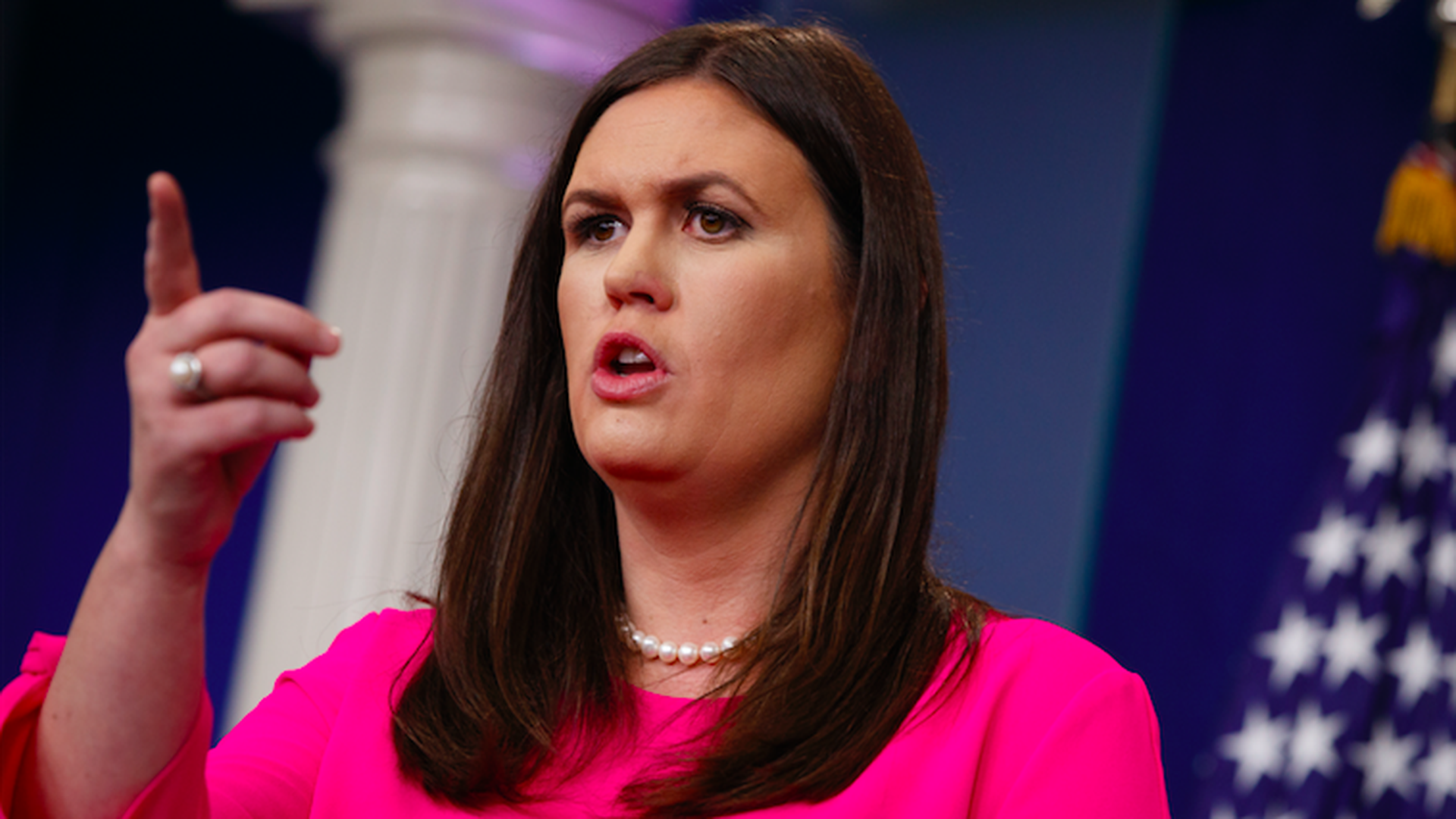 Sarah Sanders said Wednesday that President Trump supports the Russia sanctions bill, and stated that he did not speak to Vladimir Putin before signing the legislation earlier today. Other highlights from the press briefing:
On Trump inaccurately saying he had spoken by phone with the Mexican president and head of Boy Scouts: "I wouldn't say it was a lie. That's a pretty bold accusation. The conversations took place. They just didn't take place over a phone call."
On GOP Sen. Flake's jabs at Trump: "I think Sen. Flake would serve his constituents much better if he was less focused on writing a book and attacking the president."
Trump's senior policy advisor, Stephen Miller, on President Trump's latest push to reduce legal immigration:
"The most important question when it comes to the U.S. immigration system is who gets a green card... [that's] the golden ticket of U.S. immigration."
Basis of Cotton-Perdue immigration bill: "Switching to a skills-based system and ending unfettered chain migration... over time you will cut net migration in half... public support is so immense on this."
When NYT reporter Glenn Thrush asked for statistics proving low skilled workers are a detriment to the economy: "Maybe we'll make a carve-out in the bill that says NYT can hire all the low skilled... workers they want... and see how you feel then."
When CNN's Jim Acosta asked if the bill would favor people from English-speaking countries: "Your cosmopolitan bias is showing."
Will the new immigration bill affect Trump properties? "This legislation deals with green cards with permanent immigration.. those are separate categories from the guest worker visas."
On DACA: "Whatever we do is going to prioritize the interests of American citizens and workers."
A veteran WH correspondent's impression of today's briefing:
Go deeper