HHS on Obamacare subsidies: Not so fast, we haven't decided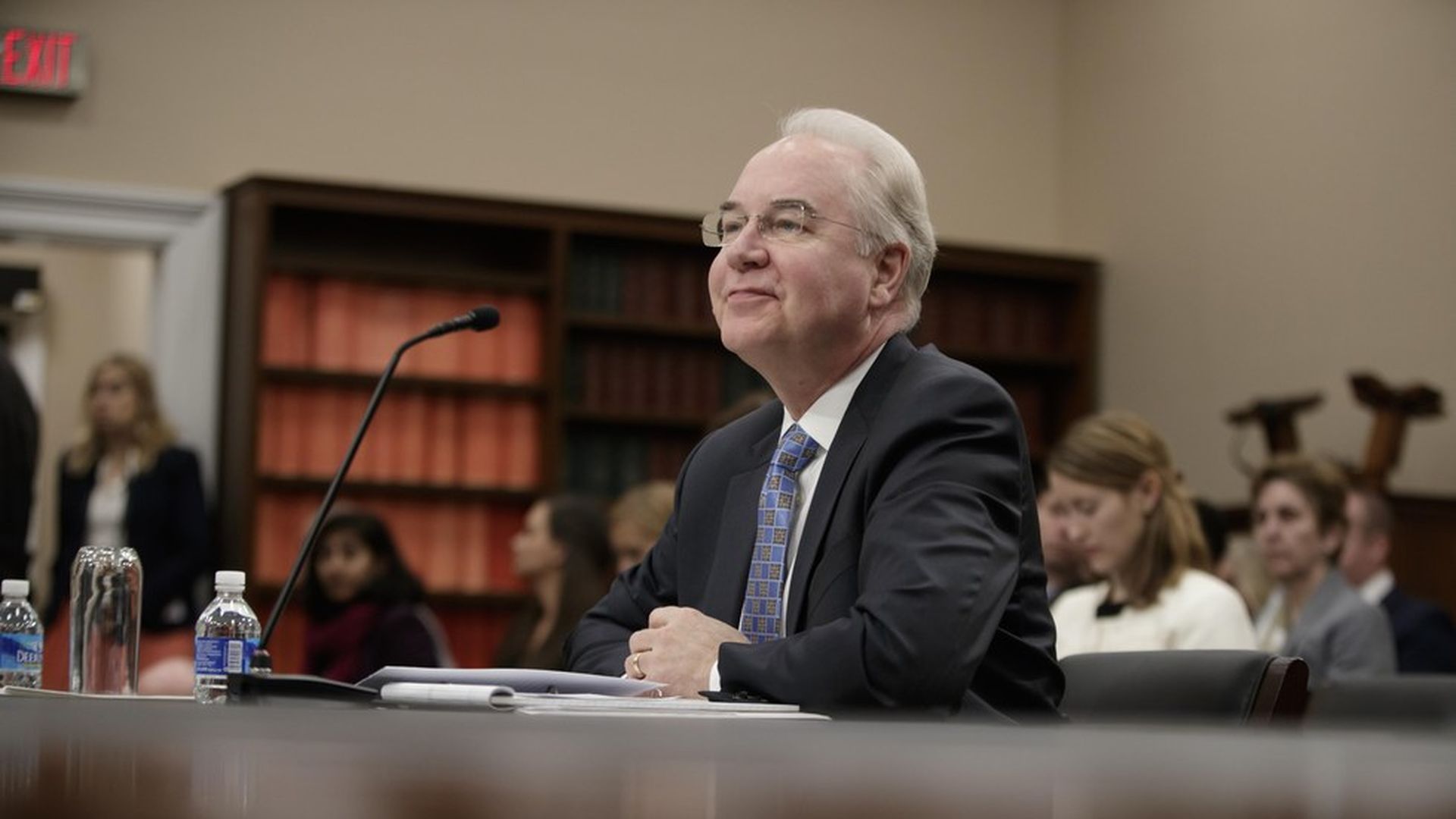 The Department of Health and Human Services is disputing a New York Times report that it has decided to keep paying for Obamacare cost-sharing subsidies for low-income people. "The administration is currently deciding its position on this matter," HHS spokeswoman Alleigh Marré said in a statement this afternoon. "The report was in reference to the current status of the lawsuit [over the subsidies] and is not an indication of what will happen in the future."
Why it matters: The Trump administration says it will keep paying the subsidies while a congressional lawsuit is being resolved, as the Times story points out — but HHS wants to make sure everyone understands that it hasn't made any long-term decisions. And that's likely to create more uncertainty for insurers, not less, as they decide whether to stay in the Obamacare marketplaces next year.
Go deeper