Here's what Trump's social media transition looks like
This morning was the last day President Obama was accessible through official websites and digital platforms, like @POTUS on Twitter, before they are transitioned to Donald Trump's team.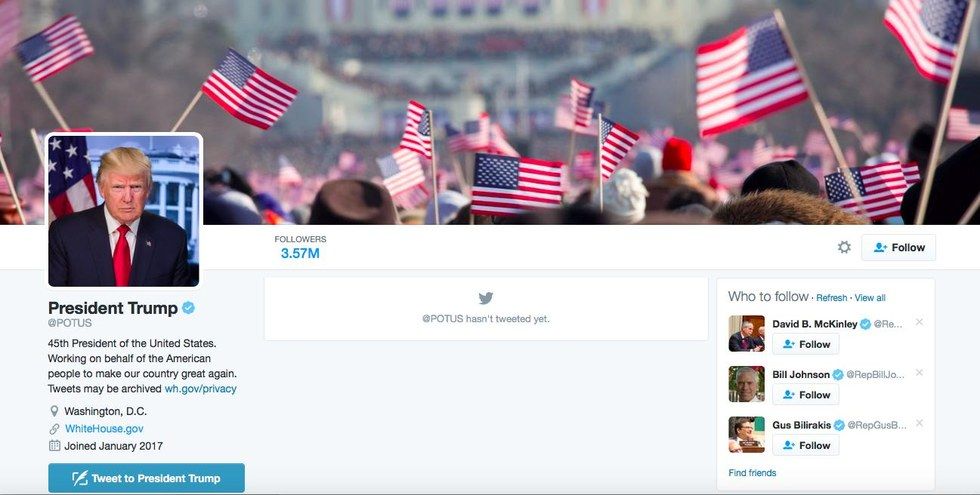 On Twitter: The official White House twitter account has sent out two tweets thus far, while @realDonaldTrump has sent ten. Earlier this week, President Trump said he would be using his personal social media accounts, as opposed to the official accounts. Transition officials say the administration would likely make use of both, and make distinctions based on who authored the tweet, as President Obama did with his -BO signature.
Trump's first personal tweet as President:
On Facebook: The official White House page will retain its followers from the previous administration. A Trump transition staffer says it's loading thousands of followers by the minute. In total, the official White House Twitter, Facebook and Instagram accounts have have almost 25 million followers.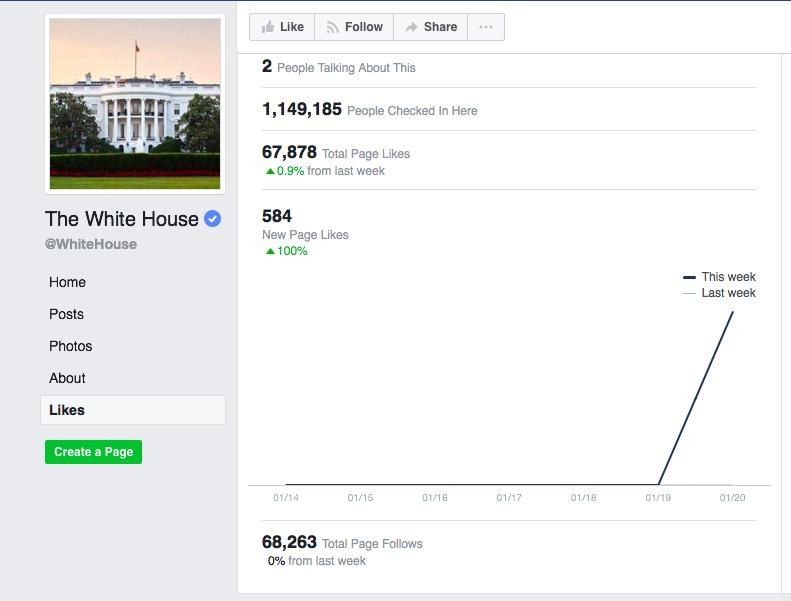 Instagram: While President Trump will receive access to all handles and their following, he will receive each with a clean slate: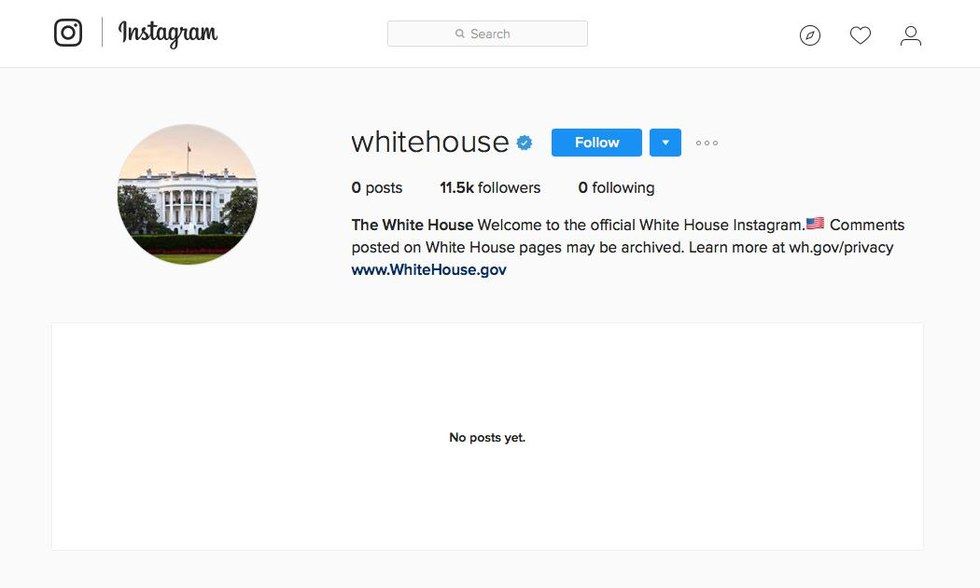 Agencies: The transition of agency websites is also a part of the digital transition between administrations. While each agency will have different digital teams, the WHCA will assist in their transitions as well. Some agencies have already removed certain content from their sites.
Staying in touch with 44: The Obama Administration announced an update on the transition of all POTUS accounts and records on the National Archives Records Administration website earlier this week. The site will be maintained by NARA ad beginning Friday, the agency will transition the following accounts and handles:
@WhiteHouse becomes @ObamaWhiteHouse
@POTUS becomes @POTUS44
@VP becomes @VP44
@FLOTUS becomes @FLOTUS44
@DrBiden becomes @DrBiden44
You can follow a Twitter list created by NARA of Obama White House officials here.
Go deeper