Here's what Tom Price told the Senate health committee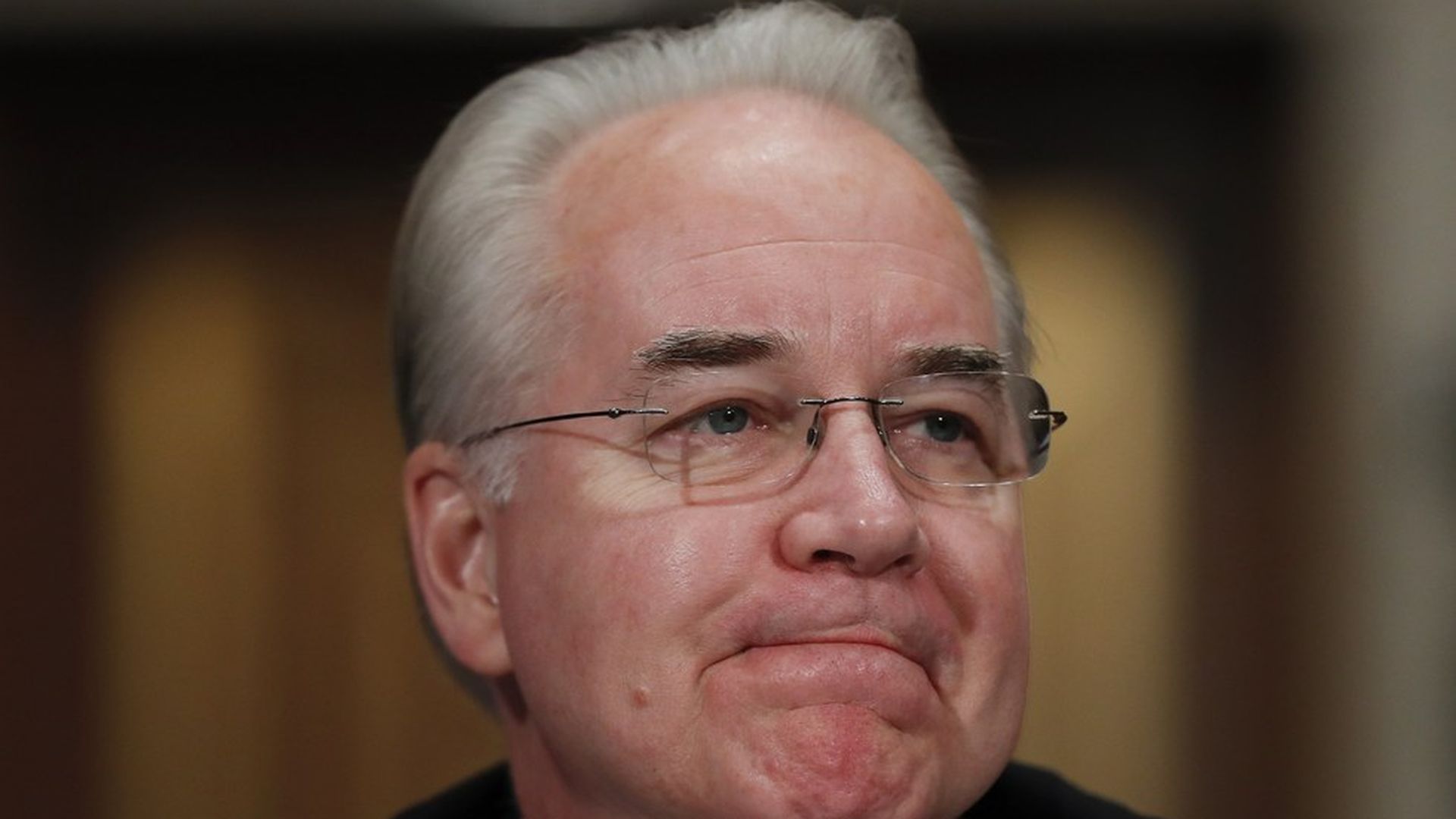 President-elect Trump's nominee for Health and Human Services secretary testified for nearly four hours before the Senate HELP Committee on Wednesday. In that time, he suggested that the Trump administration wants to cover more people than Obamacare, hinted he might drop his opposition to Medicare negotiating drug prices, and tangled with Democrats over whether he was actually in charge of his stock purchases.
While the committee won't vote on his nomination, Price's testimony reveals more about what he'll do if confirmed — and how that might clash with Trump's public comments.
Read on for some of Price's notable answers:
"Choices and access and cost are the heart and center of where we ought to be putting our attention."
"Anybody not being able to get access to the coverage they want or need is not a system that works for patients."
Agreed with Sen. Susan Collins that the goal is for more people to have health insurance.
Repeal and replace legislation is "absolutely not" the bill to reform Medicare.
On whether no repeal will happen before pieces of a replacement are in place: "I think that's fair."
Said he bought stocks in Innate Immunotherapeutics himself — though he later said he directed his broker to do it.
Although Trump has said the administration will be putting out an Obamacare replacement plan shortly after Price is confirmed, Price suggested it would come later: "We look forward to working with Congress to come up with that plan."
On following through with Trump's support of allowing Medicare to negotiate drug prices: "The boss that I have will be the President of the United States."
On Medicaid expansion: "We absolutely must ensure individuals don't fall through the cracks" during the transition to a new health system.
Refused to promise not to cut Medicare or Medicaid: ""I believe the metric ought to be the care patients are receiving."
Go deeper