Here's how the House might cover pre-existing conditions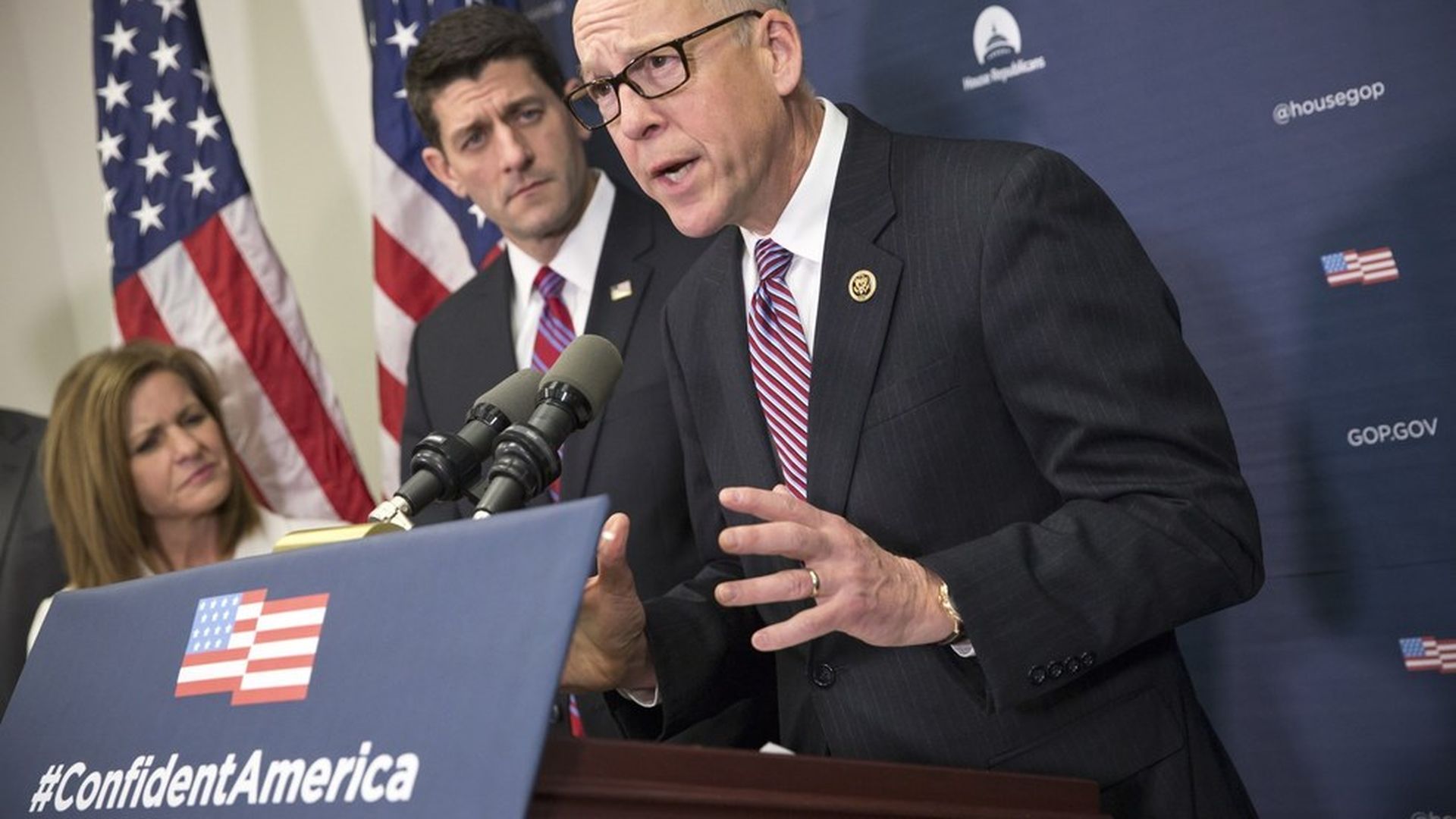 The House Energy and Commerce Committee is probably going to take the continuous-coverage approach, which means people with pre-existing conditions will be covered as long as they have kept themselves insured. Here's the discussion draft of their bill, which the committee will talk about at a hearing Thursday. It has all of the language about requiring the coverage from insurers, but the continuous-coverage language hasn't been written yet.
Committee aides tell me that part is likely to be introduced by Rep. Susan Brooks, but the details — like how long a person would have to stay insured — are still being worked out. Their goal is to find the right incentives for people to stay insured, and to mirror employer-based coverage as closely as possible. Also still being discussed: whether to prevent insurers from charging more to people with pre-existing conditions, not just require insurers to cover them.
Other bills the committee will talk about on Thursday:
Letting insurers vary premiums by age at a 5 to 1 margin, rather than 3 to 1 under Obamacare.
Verifying that people who sign up outside of open enrollment are eligible to do it.
Setting the grace periods for paying premiums to match state laws.
Go deeper