Hawaii judge denies motion to limit scope of Trump travel ban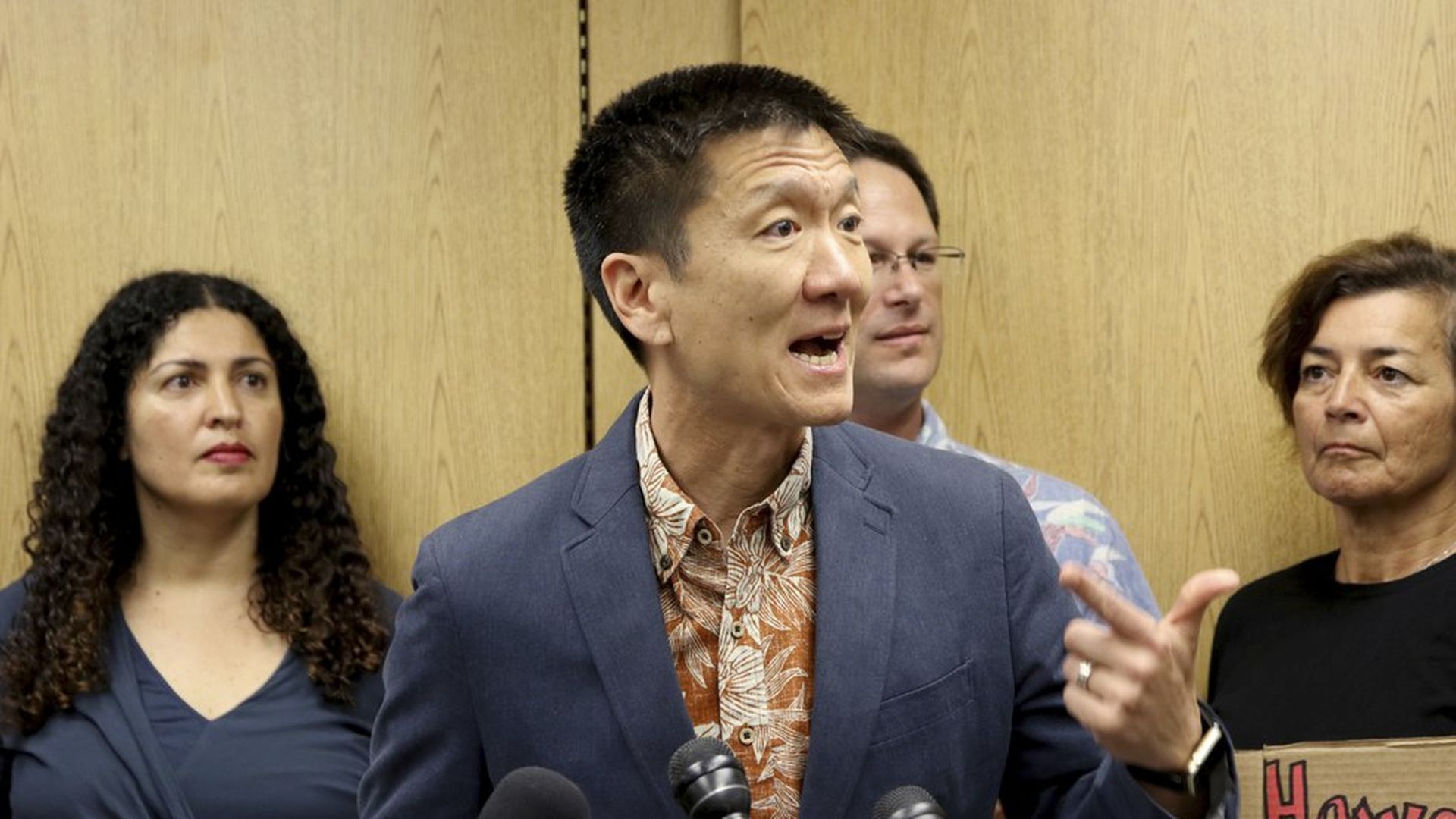 A federal judge in Hawaii Thursday denied a request filed by the state seeking to clarify the Supreme Court ruling on the scope of President Trump's travel ban, and told lawyers that they must take their motion to the Supreme Court, per CNN.
Refresher: Last month, the Supreme Court allowed Trump's 90-day ban to go into effect for foreign travelers who lack any "bona fide relationship with any person or entity in the United States." But Hawaii argued Thursday that he ruling was too narrow, and wrongly excluded grandparents and other close relatives.
What's next: Hawaii plans to appeal the judge's ruling to the 9th Circuit Court of Appeals, the same court that upheld Hawaii's block on the second version of the ban in June.
Why it matters: The Supreme Court will review arguments in the case when the justices return from summer recess in October, at which point they will make their final ruling. Expect Hawaii's pushback to play a role in their decision.
Go deeper