Harvard Business School dissects the problems with U.S. politics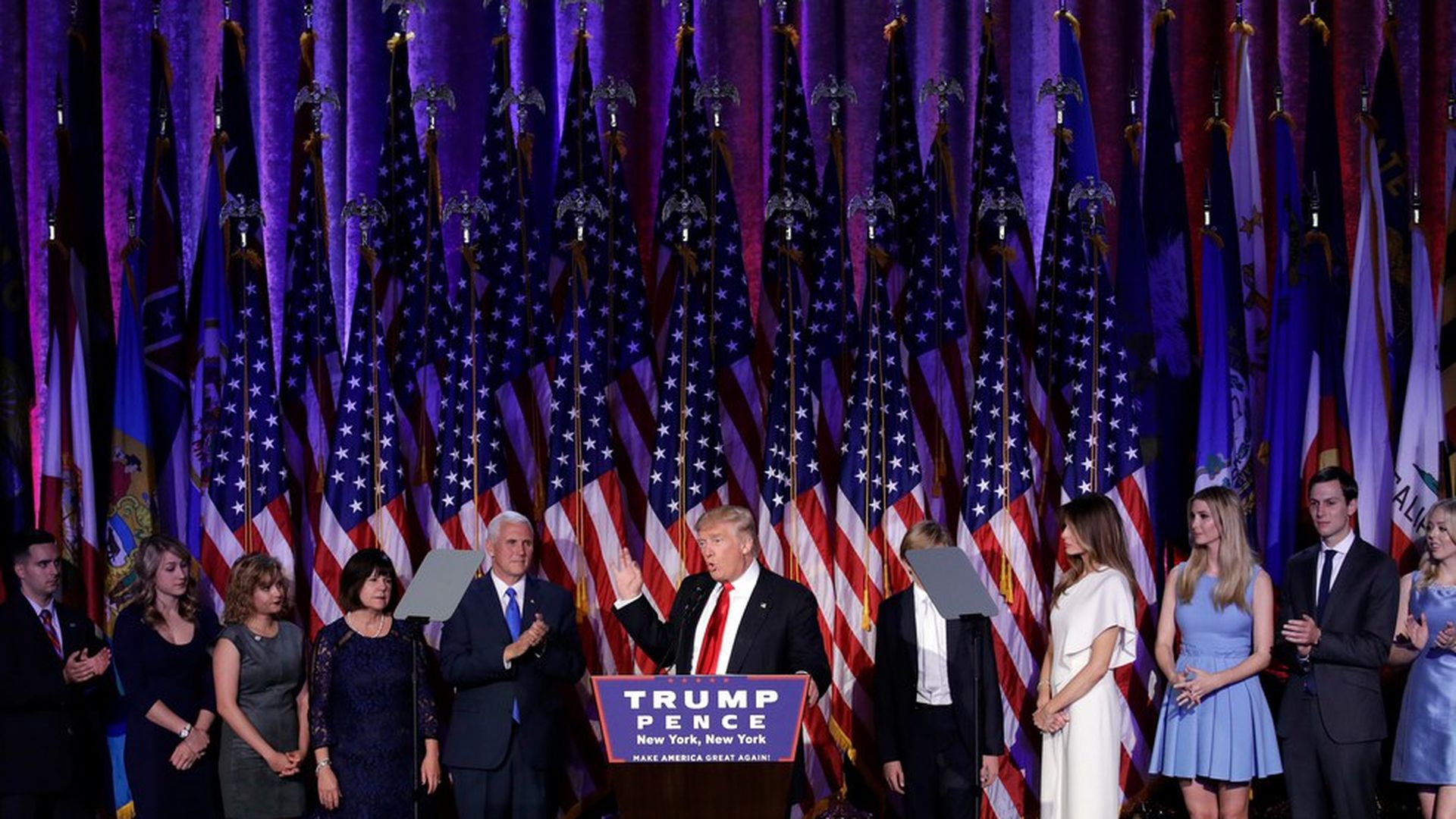 A study out overnight from Harvard Business School and its U.S. Competitiveness Project, titled, "Why Competition in the Politics Industry Is Failing America," concludes that
"Our political problems are ... a failure of the nature of the political competition that has been created. This is a systems problem."
Trump didn't change this: Under Trump, "neither the structure of the politics industry nor its incentives have fundamentally changed."
Why it matters: "Politics in America is not a hopeless problem, though it is easy to feel this way ... It is up to us as citizens to recapture our democracy — it will not be self-correcting."
Be smart: Each side's unresolved splits — Bernie v. Hillary, and Trump v. GOP — signal the possibility that the two uber-parties could splinter further, with dozens of Democrats seeking the 2020 nomination, and populist Republicans empowered while the establishment tries to reassert dominance.
Go deeper