Grassley accelerates Senate Judiciary's Russia probe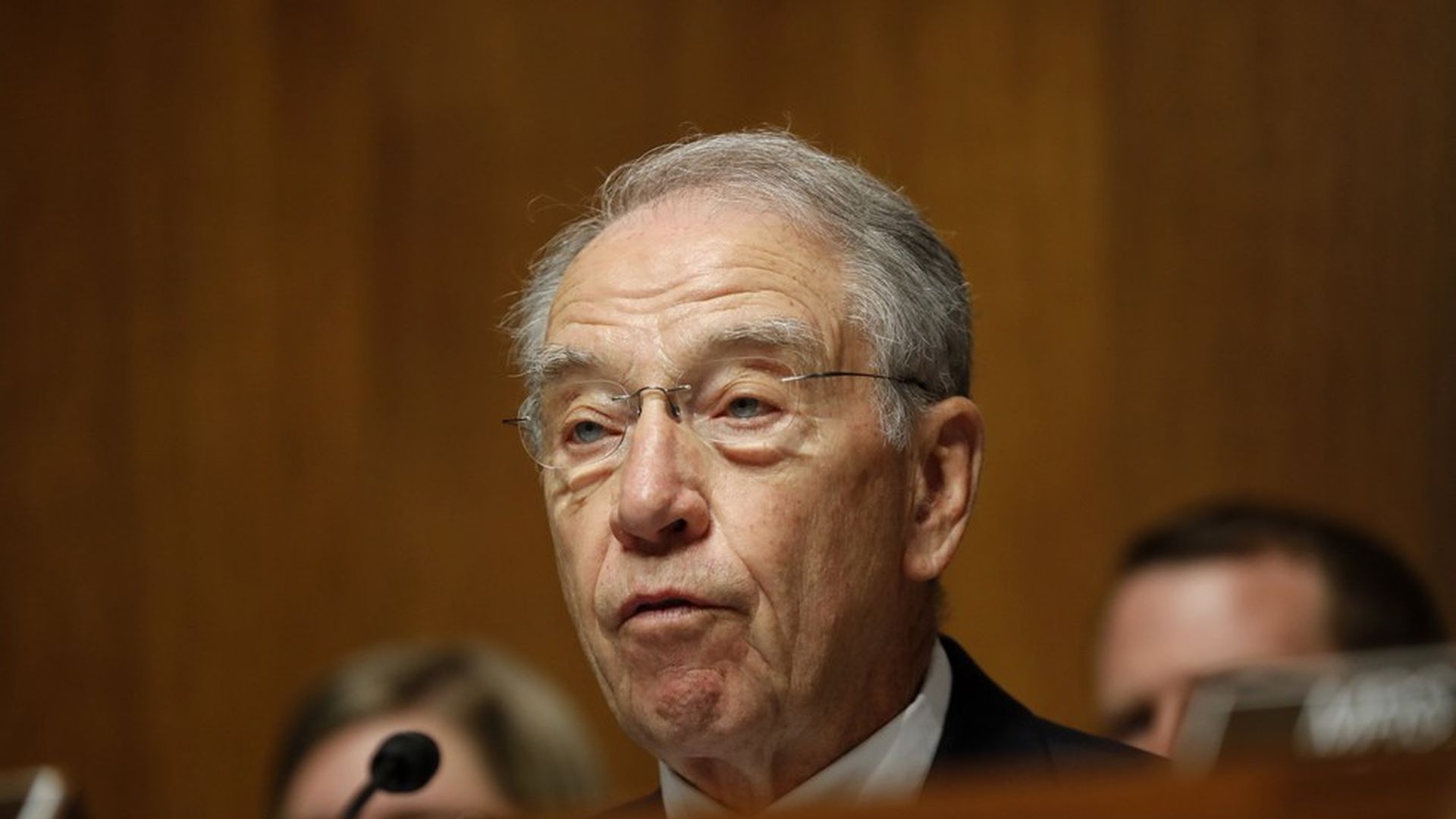 Senate Judiciary Chairman Chuck Grassley has accelerated his committee's Russia investigation — threatening to subpoena Donald Trump Jr. and former Trump campaign chairman Paul Manafort — leading to both cheers and jeers within the GOP, per Bloomberg.
The argument for: Some, like Sen. Lindsey Graham, think Grassley is just doing his job by addressing issues that fall under the purview of his committee, like obstruction of justice and possible campaign finance violations.
The argument against: Others feel the Senate Intel Committee's investigation, along with Robert Mueller's probe, are sufficient, especially as Judiciary doesn't have access to classified documents.
Grassley on Grassley: "This is what Chuck Grassley does... I think I've got a pretty good reputation for being what I call an equal-opportunity overseer."
Go deeper