Government shutdown looms over divided Congress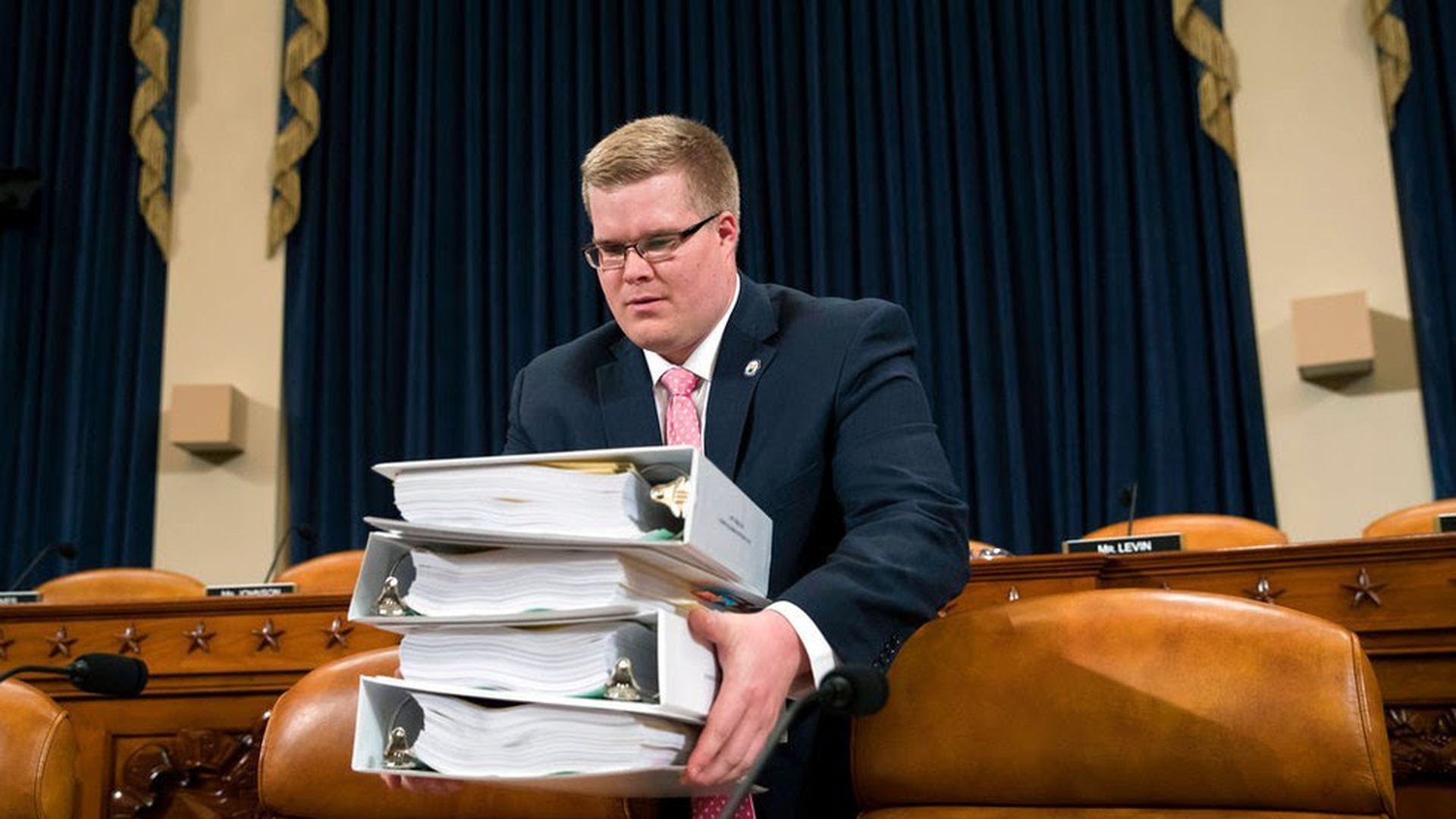 "An early December government shutdown is a real possibility, since a divided Congress can't agree on military spending, Democrats insist on help for young immigrants and President Donald Trump's position can change with each lawmaker he talks to," AP's Andy Taylor writes:
"Most of Washington is focused on overhauling the nation's tax code, but lawmakers face a combustible mix of must-do and could-do items, with the current government spending bill set to expire Dec. 8."
The to-do list: "immigration and a U.S.-Mexico border wall; an impasse over children's health care; pent-up demand for budget increases for the Pentagon and domestic agencies; and tens of billions of dollars in hurricane aid."
For Republicans, "there's an urgency to avoid a debilitating shutdown."
But "Democrats retain considerable power in the endgame ... They want protections for immigrants who were brought to the U.S. illegally as young children. They also demand budget increases for domestic agencies."
"Trump tends to waver depending on the situation — siding with Democrats on a debt deal in September, promising Republicans last week that the controversial immigration issue won't be part of the year-end spending measure."
Be smart: There is a real shutdown risk. But it's likely to be avoided since it hurts everyone.
Go deeper