GOP trying to get a grip on their Obamacare strategy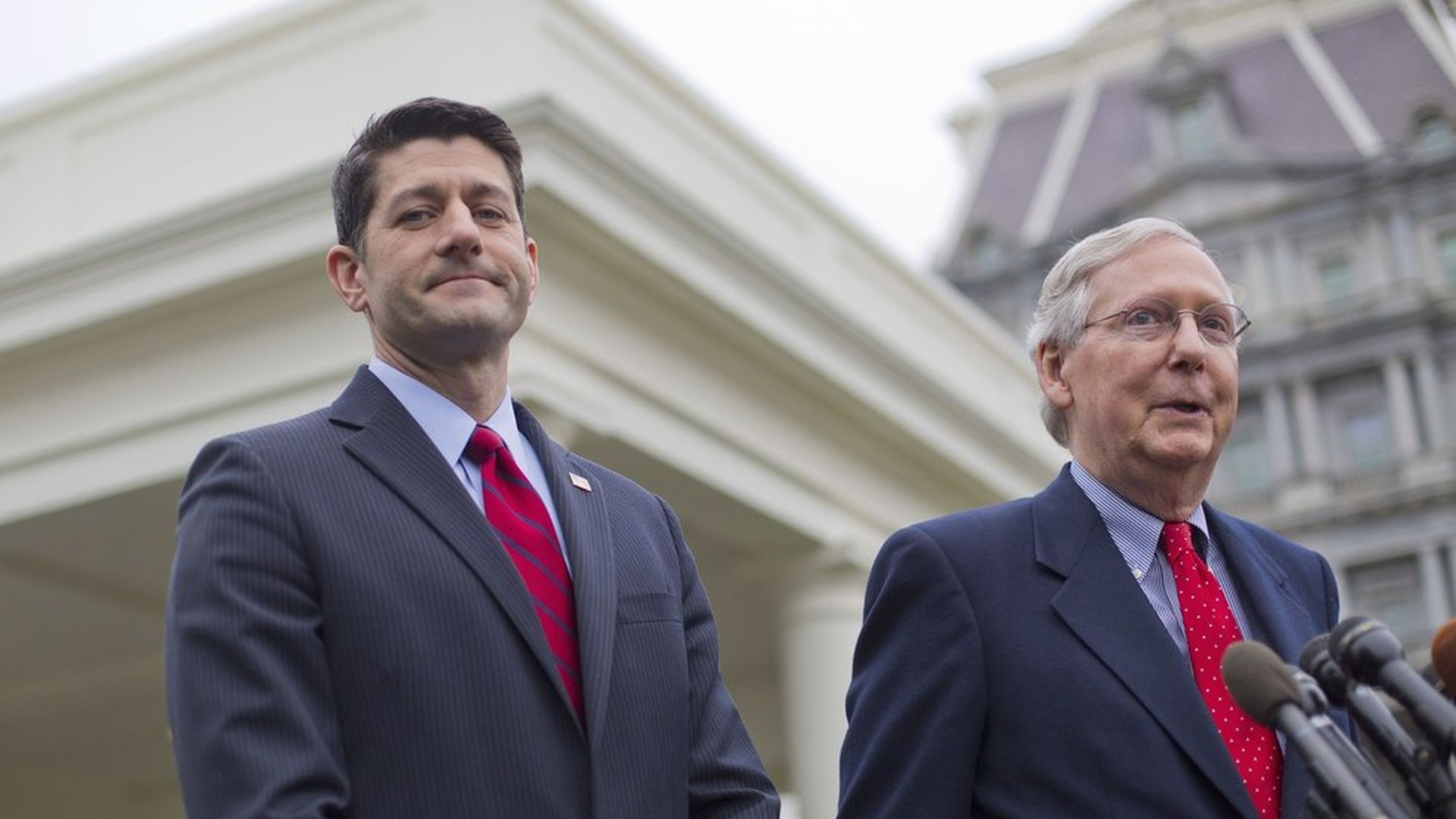 It's been a hectic day for Republicans and Obamacare. First the leaked draft of the replacement plan is discounted by a member of leadership.
Paul Ryan tells reporters "there are no rival plans," and that the House, Senate and White House are all working together.
And Mitch McConnell calls for Senate Republicans to meet about it tomorrow afternoon, Politico reported.
Go deeper