GOP takes WH victory lap after House passes health care bill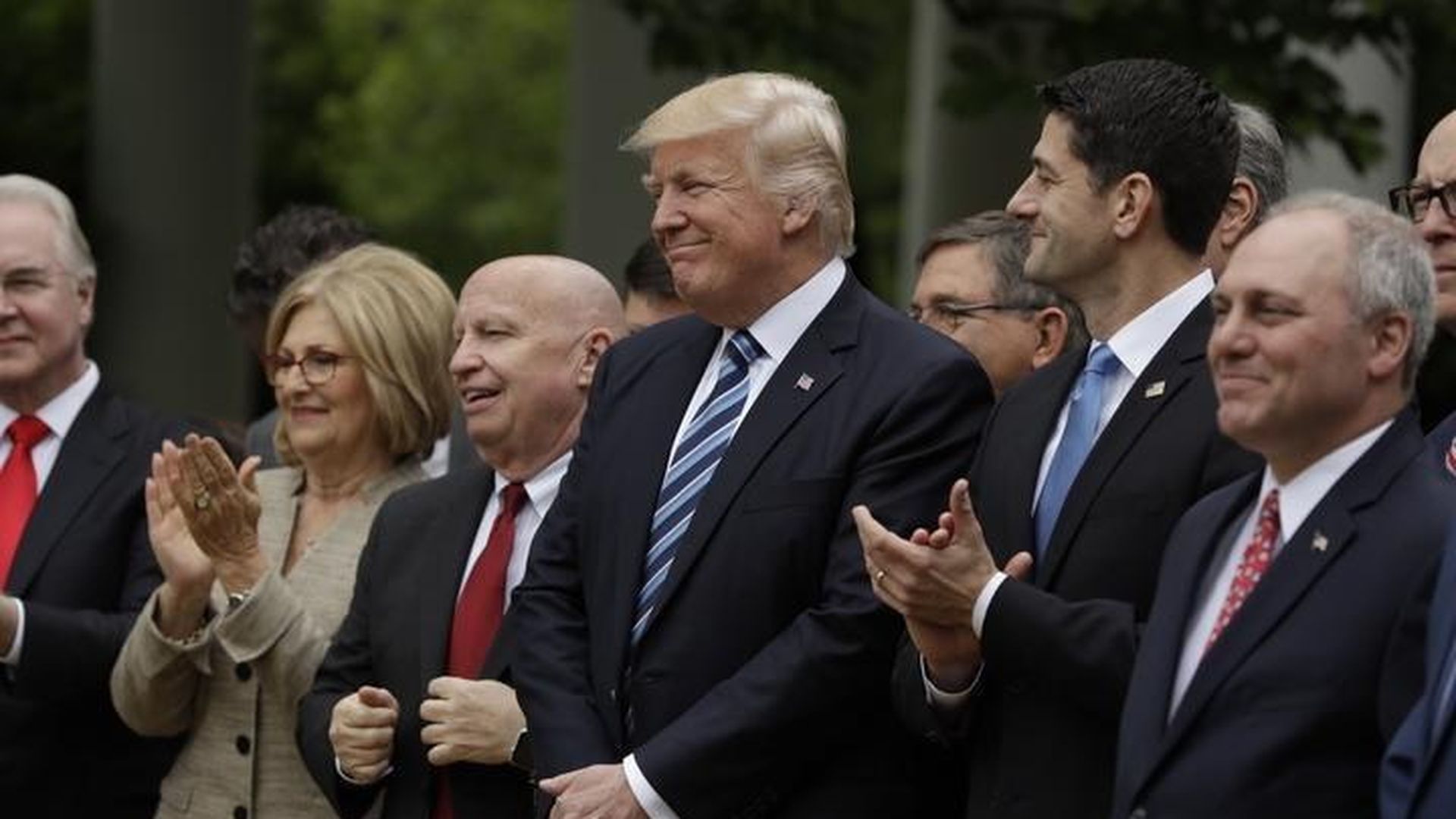 House Republicans gathered in the White House Rose Garden after they passed the American Health Care Act Thursday. President Trump kicked off the congratulatory speeches, saying he's "so confident" the bill will pass in the Senate.
Trump: "[For] only being a politician for a short period of time, how am I doing? Okay? I'm president. I'm president! Can you believe it?"
Pence: "Thanks to the leadership of Pres. Donald Trump, welcome to the beginning of the end of Obamacare..."
Paul Ryan: Ryan thanked Trump and Pence for "their personal involvement in working with our members."
Kevin McCarthy: The president told me, "Let's not make this partisan... Do what's right for the American country... I've only been through a few presidents, but I've never seen someone so hands on."
Go deeper