GOP Senators urge McConnell to shorten or cancel August recess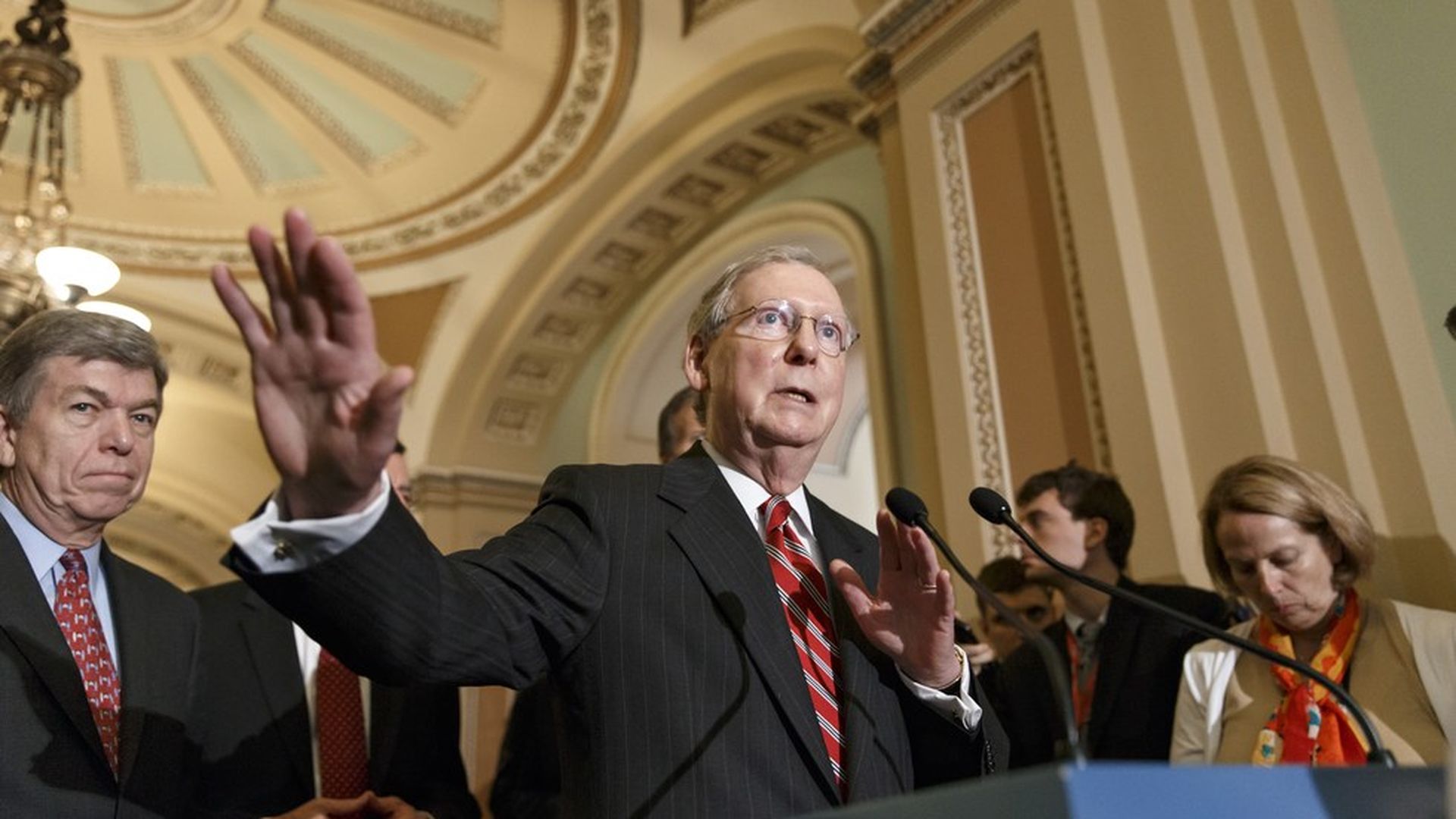 A group of 10 senators is sending a letter to Senate Majority Leader Mitch McConnell Friday asking him to shorten their August recess, or cancel it altogether, if the GOP fails to make progress on their legislative agenda in July, reports Politico.
Why it matters: It's the latest example of the Republicans' increasing frustration with the GOP's delayed legislative agenda and how long it is taking them to pass policies that their constituents depend on, like health care and tax reform.
Who signed it: Sens. Mike Lee (UT) — who is one of five GOP senators against the Senate's health bill — David Perdue (GA), Steve Daines (MT), Joni Ernst (IA), John Kennedy of (LA), James Lankford (OK), Mike Rounds (SD), Luther Strange (AL), Thom Tillis (NC), and Dan Sullivan (AK).
Go deeper