GOP senators scold Trump for "Morning Joe" tweets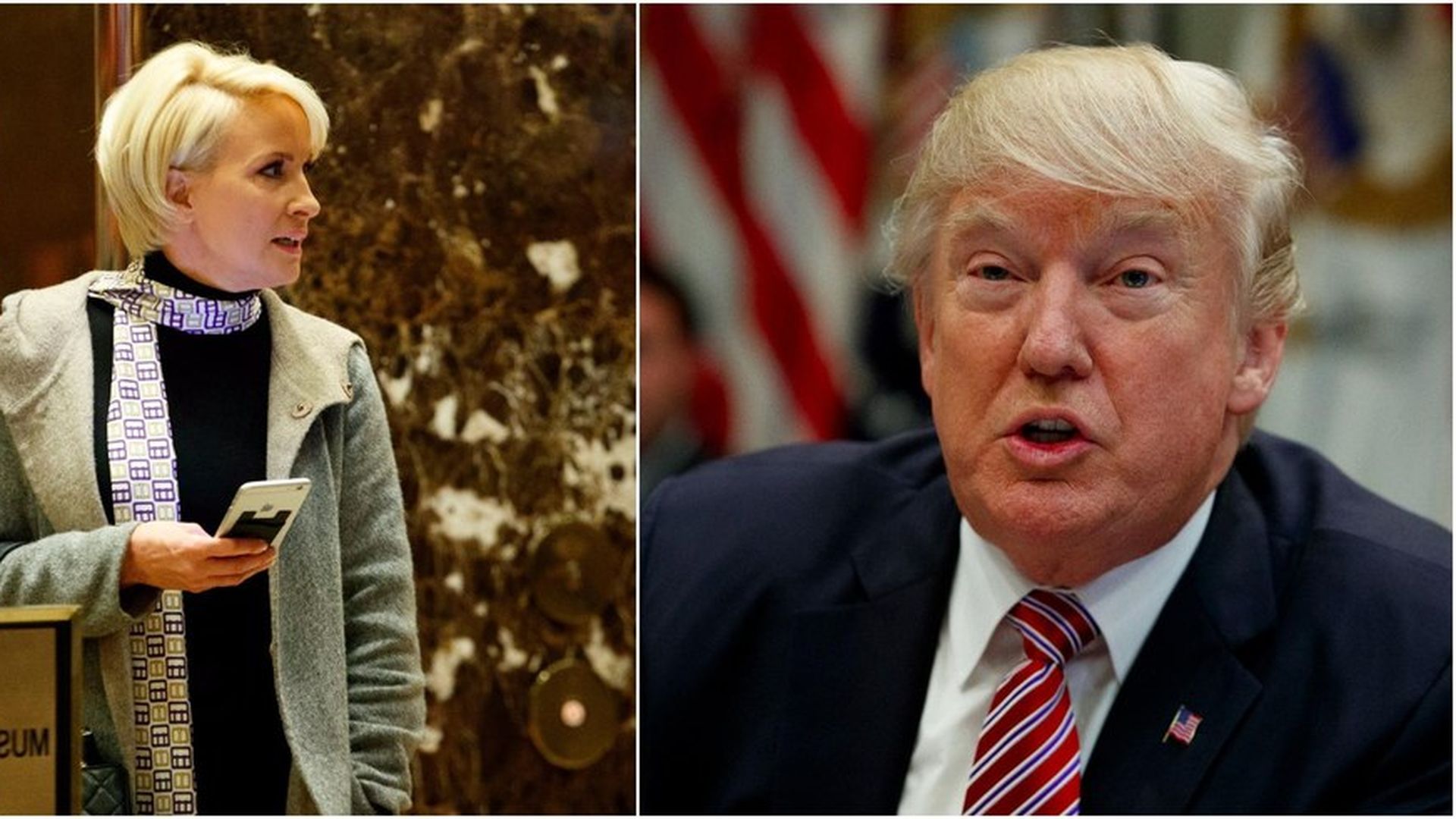 President Trump bashed Joe Scarborough and Mika Brzezinski this morning for "speaking badly" of him on Morning Joe, tweeting, "Then how come low I.Q. Crazy Mika, along with Psycho Joe, came to Mar-a-Lago 3 nights in a row around New Year's Eve, and insisted on joining me. She was bleeding badly from a face-lift. I said no!"
Quick thought bubble from Jonathan Swan: Trump continues to make a mockery of news reports that his staff would install some kind of vetting system for his tweets. Trump never allowed his impulses to be "managed" during his business career and he sure as heck won't now he's proven all the squares wrong and become President.
Sen. Ben Sasse (R) tweeted: "Please just stop. This isn't normal and it's beneath the dignity of your office."
Sen. Lindsey Graham (R): "Mr. President, your tweet was beneath the office and represents what is wrong with American politics, not the greatness of America."
Sen. Susan Collins (R): "This has to stop – we all have a job – 3 branches of gov't and media. We don't have to get along, but we must show respect and civility."
Senator James Lankford (R): "The President's tweets today don't help our political or national discourse and do not provide a positive role model for our national dialogue."
Speaker of the House Paul Ryan (R): "Obviously I don't see that as an appropriate comment. What we're trying to do around here is improve the tone, the civility of the debate. And this obviously doesn't help do that."
Sen. Lisa Murkowski (R): "Stop it! The Presidential platform should be used for more than bringing people down."
Melania Trump's spokesperson Stephanie Grisham said, "As the First Lady has stated publicly in the past, when her husband gets attacked, he will punch back 10 times harder." The First Lady has said she would fight against cyber bullying while her husband was in office.
Go deeper