GOP senators propose conservative alternative to Dream Act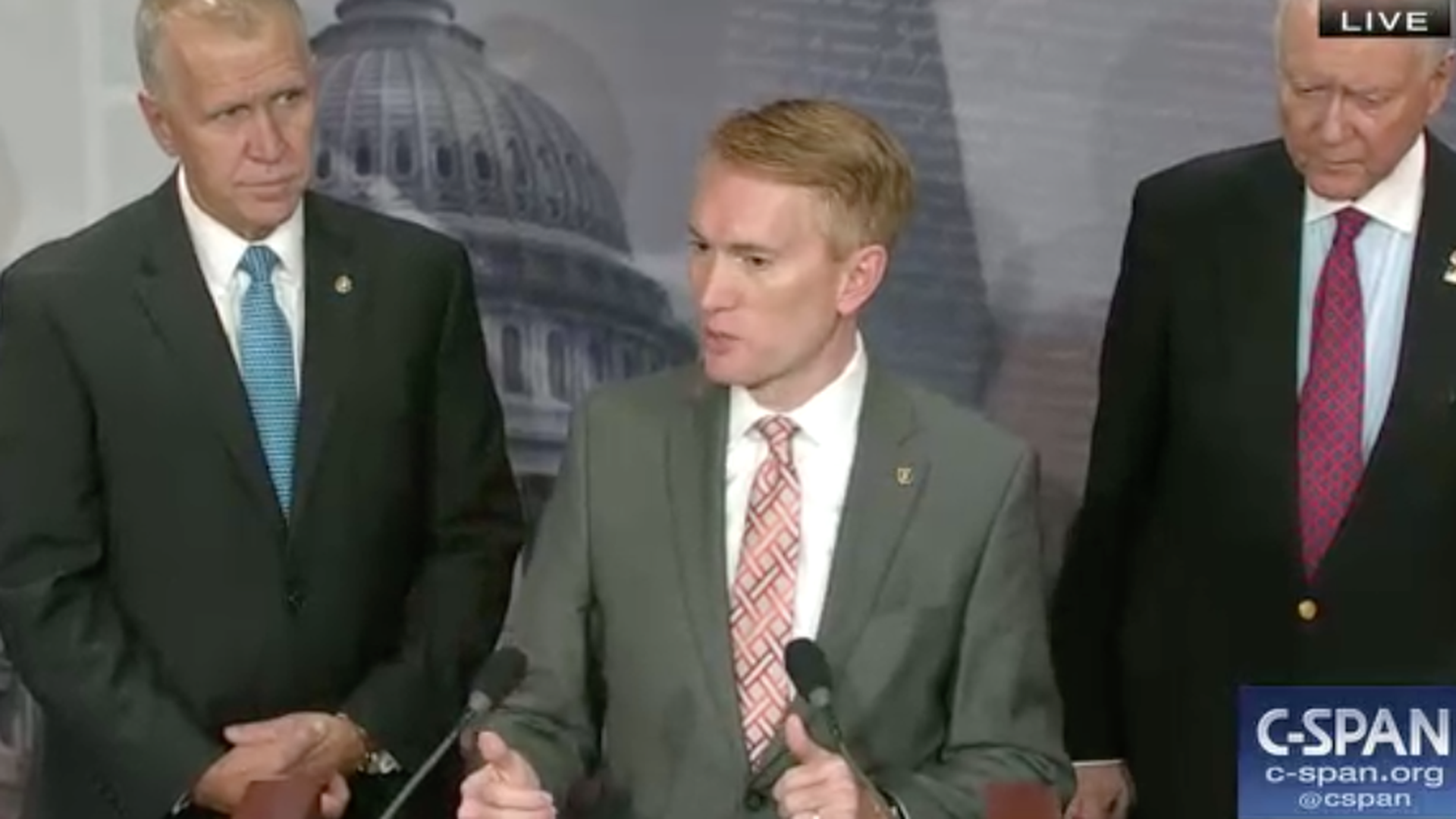 GOP Sens. Thom Tillis and James Lankford, joined by Sen. Orrin Hatch, announced the Succeed Act, a conservative alternative to the Dream Act that would give Dreamers a pathway to citizenship with a host of Republican-friendly restrictions.
Why it matters: President Trump has expressed a desire to allow Dreamers to stay in the United States, indicating to Democratic leaders Sen. Chuck Schumer and Rep. Nancy Pelosi that he'd support the Dream Act — provided that it came packaged with increased border security measures. The Tilis-Lankford plan might give Republicans another path forward on immigration.
Lankford said Trump called him late at night to discuss his ideas on the issues, while Tillis said the "far-right and the far-left" don't seem interested in reaching a permanent solution. Hatch said he wanted to pass something that would recognize the "positive contributions" Dreamers were making in U.S. society.
The model:
Eligibility would be extended to undocumented immigrants who entered the U.S. under the age of 16 and have been in the country since DACA's inception in June 2012.
Young immigrants need to pass a criminal background check and receive a high school diploma, and pay off any back taxes in order to gain "conditional permanent residence," a status they'll have to maintain for 10 years via a college education, steady employment, or military service before they can obtain a green card.
Once the young immigrants get a green card, they can apply for citizenship after 5 years.
The big restriction: Young immigrants wouldn't be able to sponsor their parents or family members for permanent residency until they became citizens, essentially creating a 15-year window to prevent "chain migration."
Go deeper