GOP senator targets Trump in new book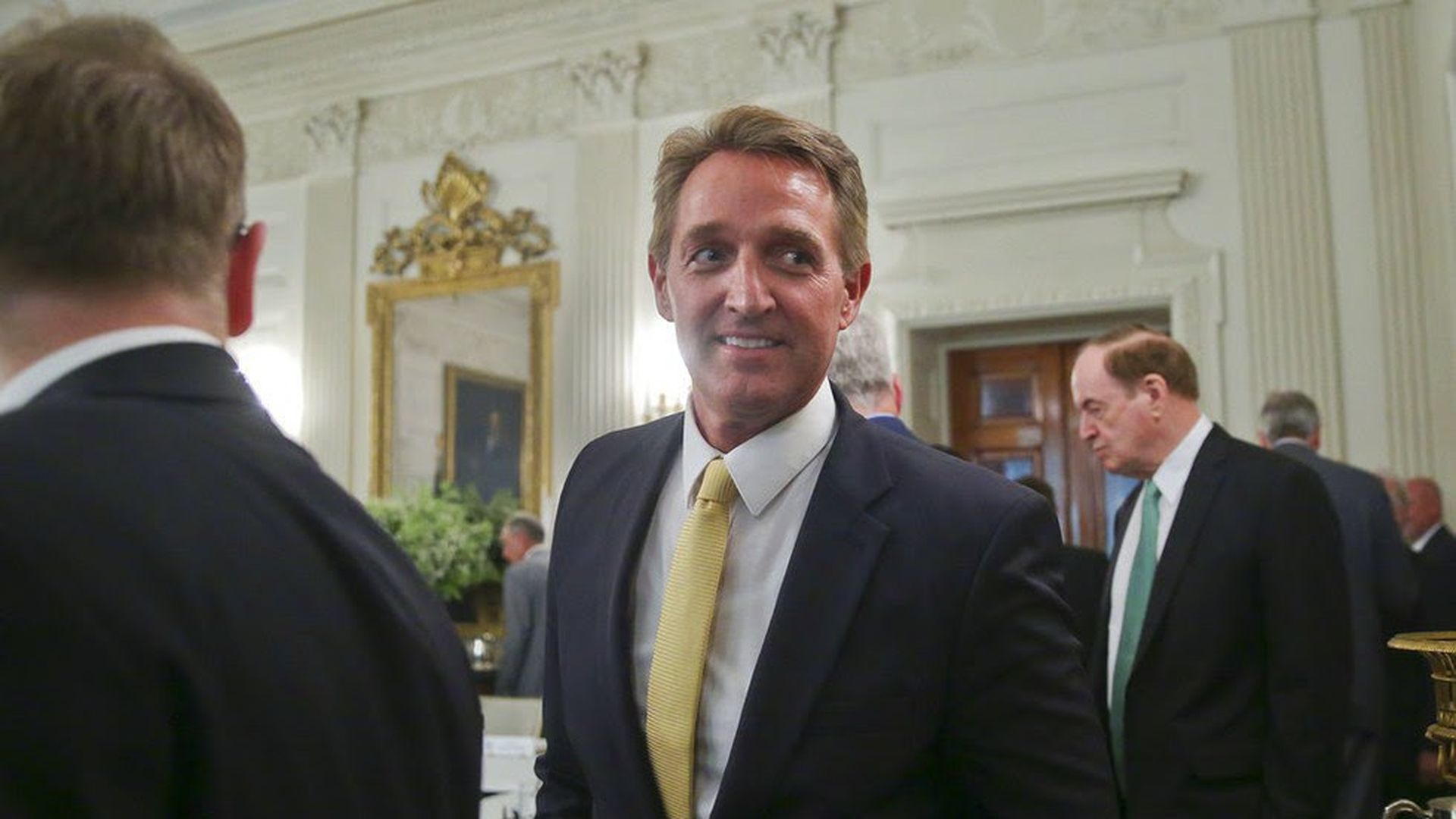 Sen. Jeff Flake, a conservative Republican from Arizona, goes after Trump in a book out today from Random House, "Conscience of a Conservative: A Rejection of Destructive Politics and a Return to Principle," per this writeup from the Arizona Republic:
"In a section under the rubric 'What Would Goldwater Do?' Flake catalogs a litany of Trumpian sins against conservative thought and action, from protectionism, to ducking entitlement reform, to praising dictators."
"Flake describes the 2016 presidential campaign as a 'sugar high of populism, nativism, and demagoguery.'"
"Conservatives ... practiced a politics that was 'a race to the bottom to see who can be meaner and madder and crazier.'"
N.Y. Times review by Jennifer Senior: "Flake has gone 'Bulworth' on us."
Go deeper