GOP scrambles to defuse shutdown bomb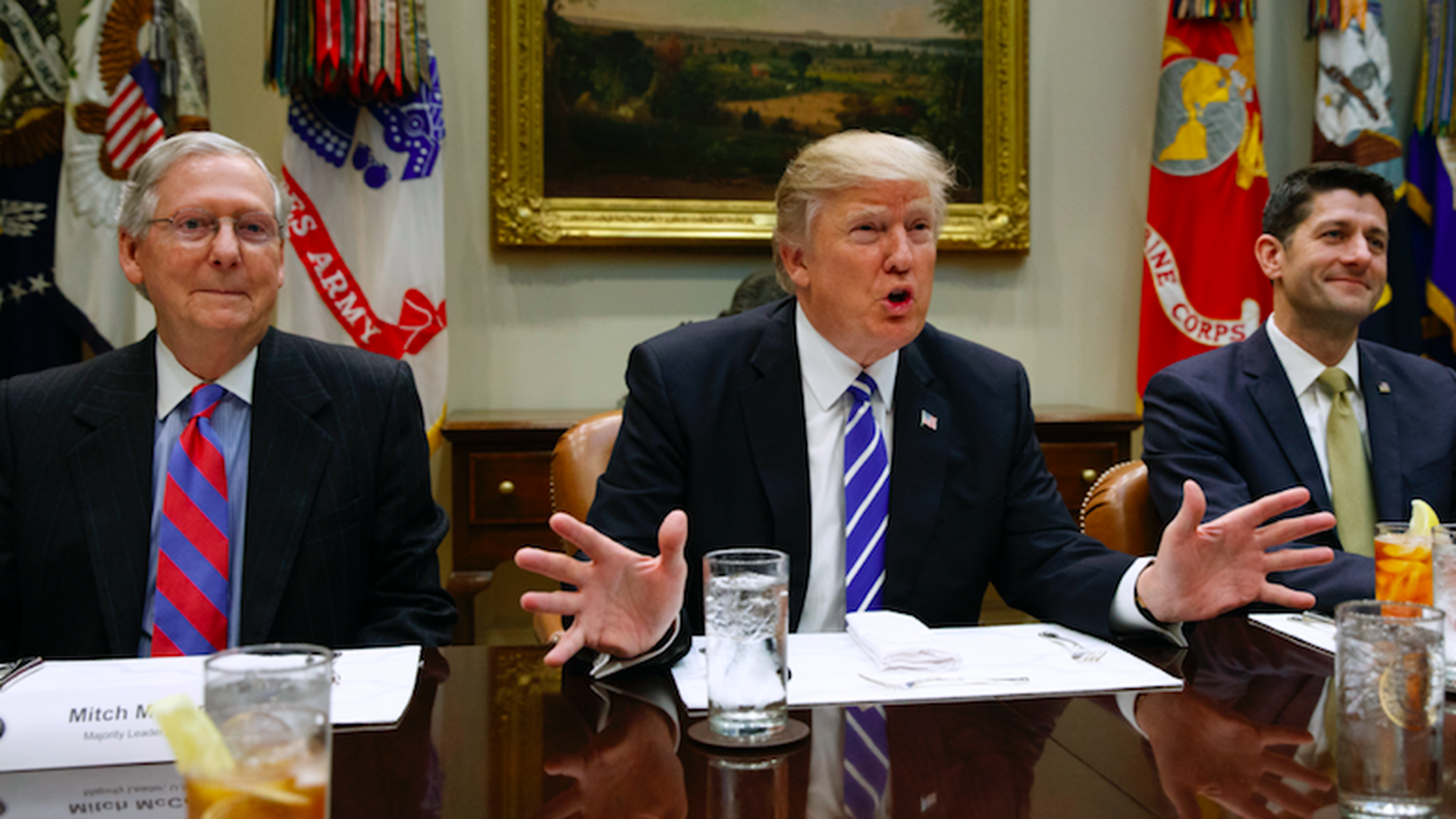 A top Republican with close ties to the White House tells me that after the GOP failure on healthcare, a government shutdown — looming when a continuing resolution runs out April 28 — is "more likely than not... Wall Street is not expecting a shutdown and the markets are unprepared."
And Chris Krueger of Cowen Washington Research Group today will warn financial clients: "Hello April 29 government shutdown."
That's Day 100 of the Trump presidency, by the way.
A senior GOP aide disputed the bearish forecasts: "The White House and Republicans on the Hill cannot/won't risk a shutdown. Given the last week — it's out of the question."
Reality check: While the GOP may have the will, party strategists don't see the way: The bleak House GOP math remains, with no sign it'll change. And the GOP can't count on the twin hail Marys floated over the weekend: enlisting moderate Dems (as we reported yesterday), or the Congressional Black Caucus (as Jonathan Swan revealed in his Sunday-night newsletter, Sneak Peek).
The message CEOs took from Friday's fiasco, according to an executive at a money-center bank: "Holy crap! We may be facing the same crap on a shutdown threat, and on the debt ceiling. Holy crap! We may not get tax reform, or a repatriation bill, or infrastructure spend, or substantial changes to regulations."
Be smart: Job 1 for Republicans, who technically control the government, is to convince investors and voters that they have some path to getting things done. But first (Russert homage!), they'll have to convince themselves.
Go deeper