GOP leaders tell Trump to let Congress fix DACA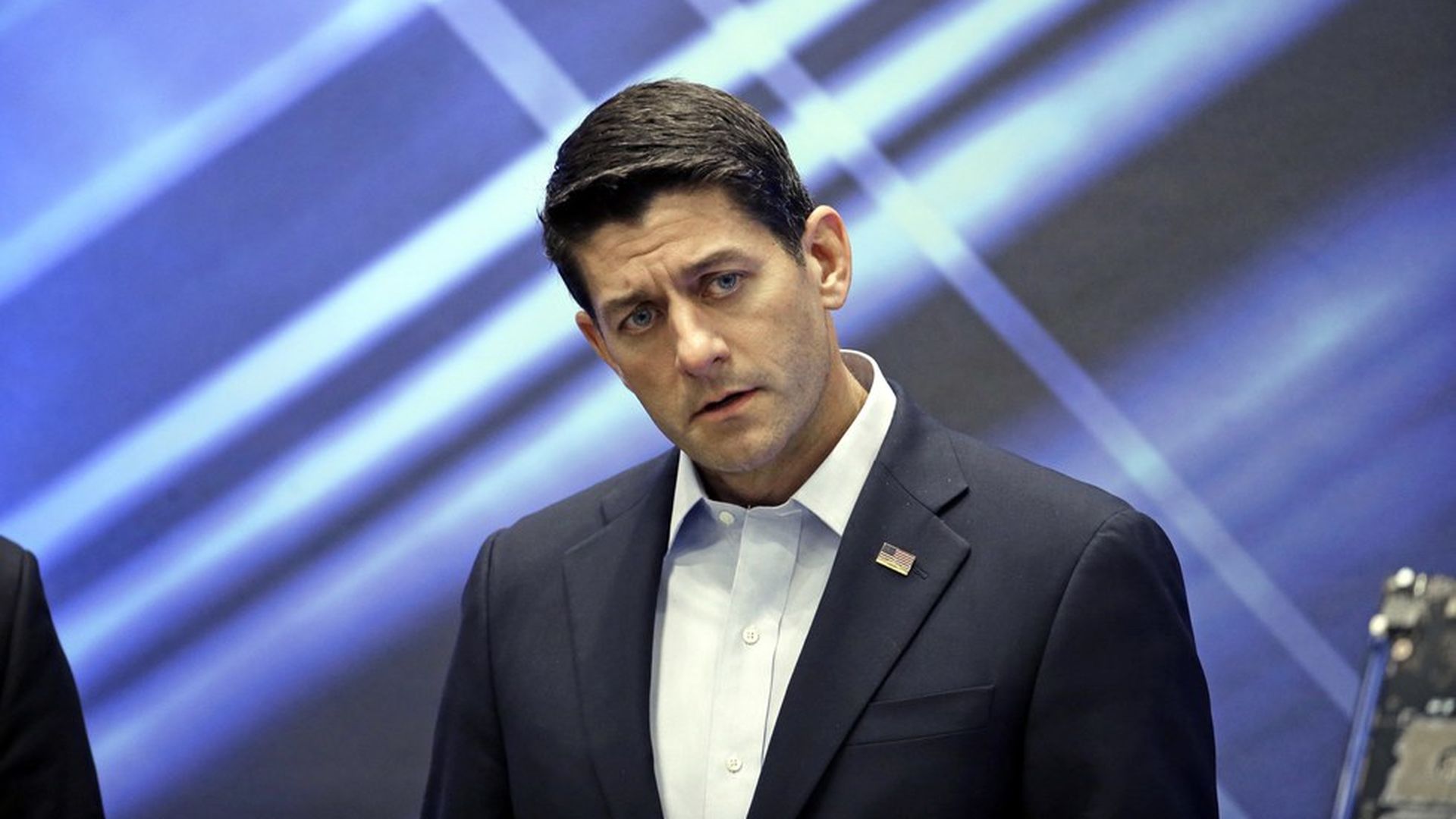 President Trump is expected to soon announce a decision on whether to end DACA, the Obama-era policy that temporarily shields illegal immigrants brought to America as children.
The problem: GOP leadership in both houses of Congress — and a number Republicans in the Senate — are for keeping the policies behind DACA in place, but most House Republicans oppose DACA.
Paul Ryan earlier today on Trump ending DACA: "I actually don't think he should do that. I believe that this is something that Congress has to fix."
Why it matters: Even though many Republicans agree with the principles behind DACA, they think that Obama's decision to utilize an executive order to enforce it overstepped the bounds of his office. They want a congressional solution via legislation, but that would require getting their colleagues in the House on board — plus, they'd need President Trump to sign any bill into law.
How to make it happen: Per WaPo, the BRIDGE Act, co-sponsored by Republican Sen. Lindsey Graham and Democratic Sen. Dick Durbin, is a bill that would implement all of the provisions in DACA and seems set to pass the Senate. But it would need 23 Republicans to support it, assuming every Democrat is on board, and only a handful of GOP representatives have wholeheartedly endorsed the BRIDGE Act.
What happened in the past: The original DREAM Act got just eight GOP votes in the House and only 2 of those representatives remain. And in 2015, 26 House GOPers voted against an amendment to a DHS funding bill that would have scrapped DACA — though the amendment still ultimately passed.
Go deeper