GOP calling in governors to help with Obamacare repeal bill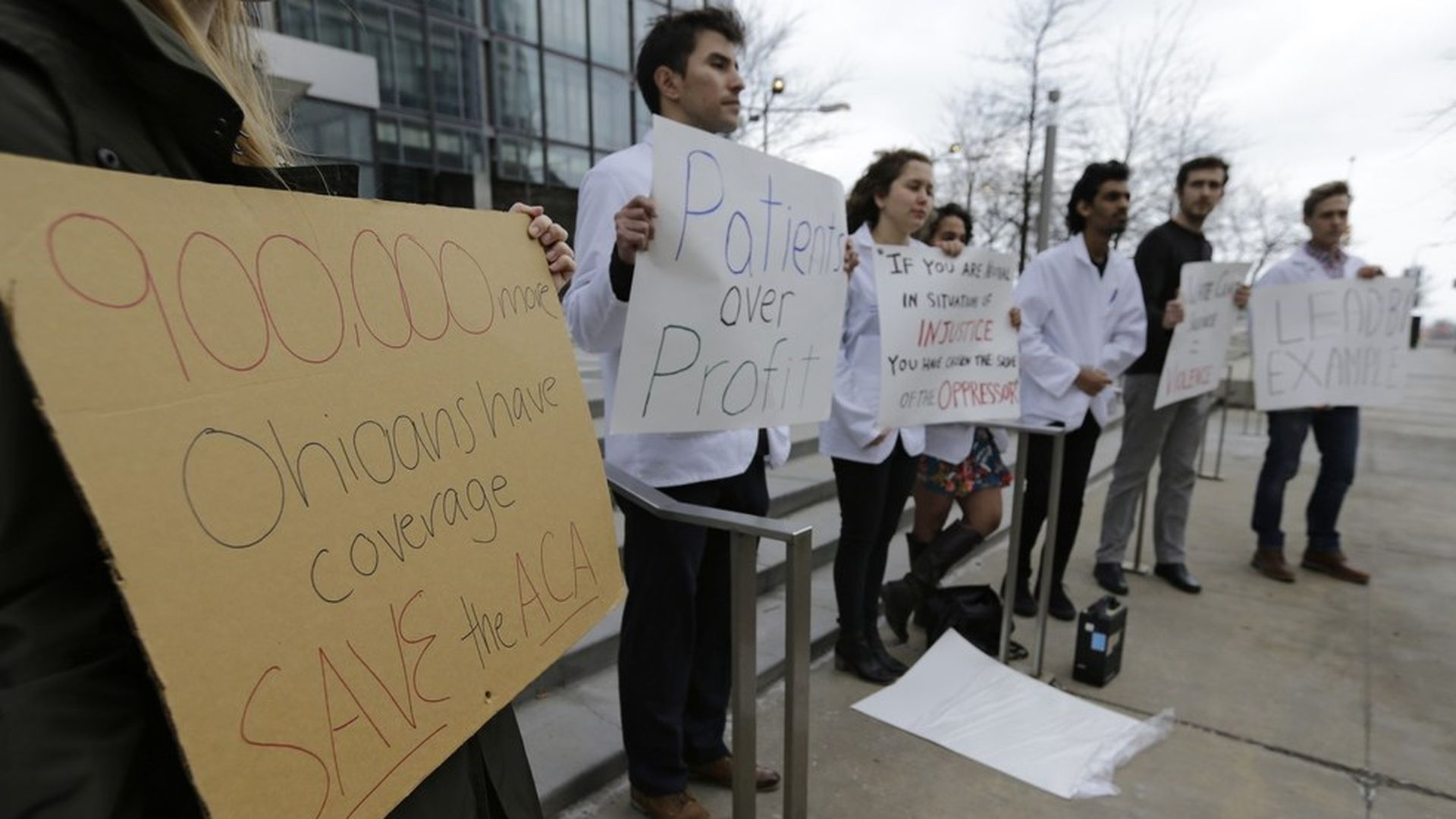 CNN reports that Republicans are calling in governors like Wisconsin's Scott Walker and Ohio's John Kasich to help them figure out what to do with Medicaid as they work on a repeal bill for Obamacare, which expanded Medicaid to cover millions of Americans.
Governors, help? The goal is to find a solution that's fair to all the states. (Walker did not expand Medicaid in his state, while Kasich did.) Once the governors figure out the best plan for Medicaid in their states, Congress can use that to help them draft a repeal bill that — if they're lucky — will keep people happy enough to vote for the bill. They can't afford to lose Republican votes.
Why it matters: If Capitol Hill has to outsource a Medicaid solution to the governors, it means they're really stuck on how to get rid of Obamacare's Medicaid expansion without being unfair to the states that expanded the program (or the states that didn't).
Go deeper