GOP at war: "Retaliatory crusade" targets Bannon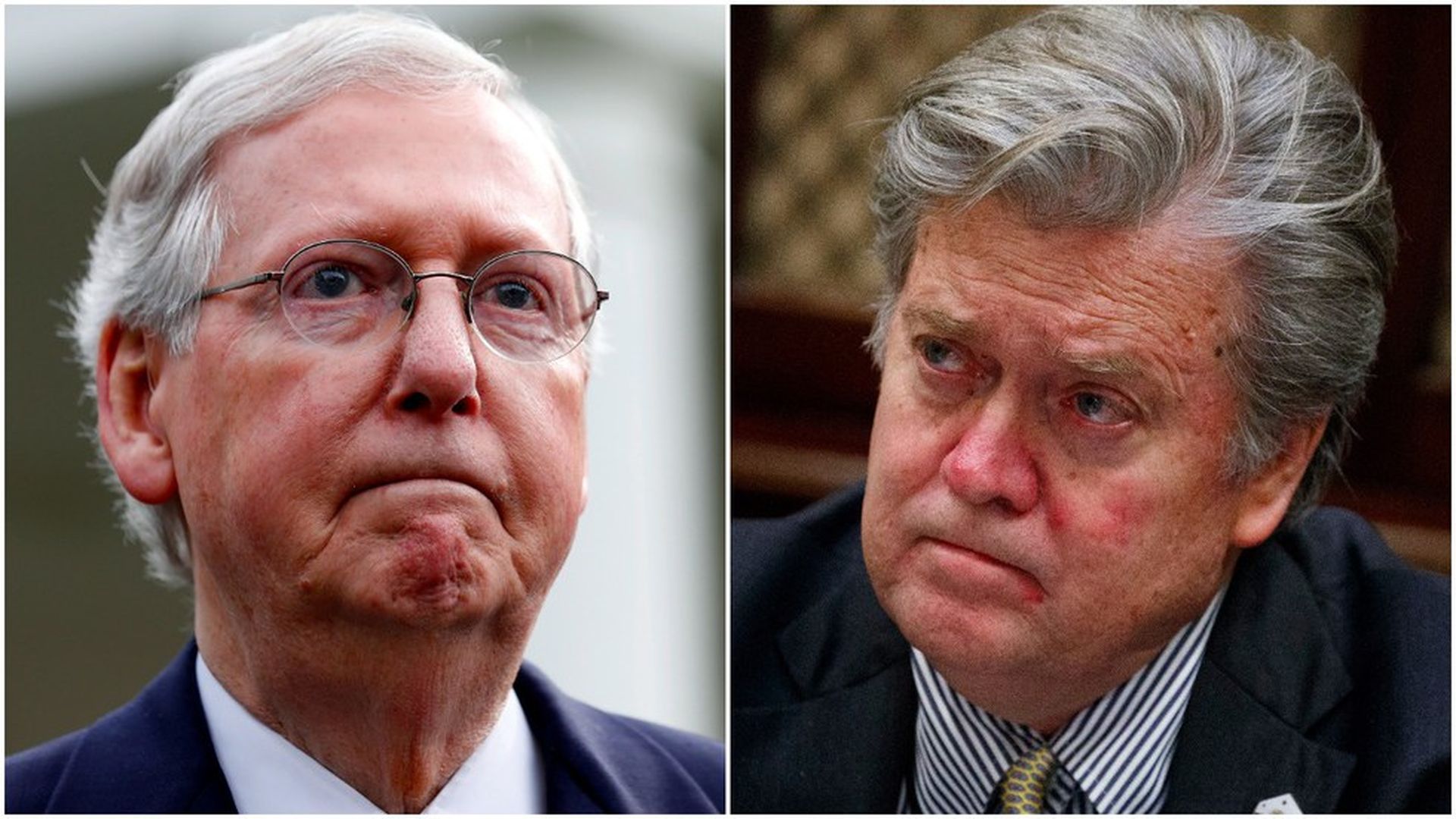 A super PAC aligned with Senate Majority Leader Mitch McConnell (the Senate Leadership Fund) revealed plans to attack Steve Bannon personally "as it works to protect GOP incumbents facing uphill primary fights," the Washington Post reports. The group plans to spend millions boosting candidates with traditional GOP profiles and excoriating those tied to Bannon, highlighting his hard-line populism and attempting "to link him to white nationalism to discredit him and the candidates he will support."
Why it matters: "The turbulence presents a danger to Republicans' narrow 52-seat majority in the Senate, with seasoned GOP lawmakers deciding against seeking reelection amid the political storm — and with many GOP voters cheering the rancor that Bannon has stoked."
Go deeper