GOP 'accelerating the replacement' of Obamacare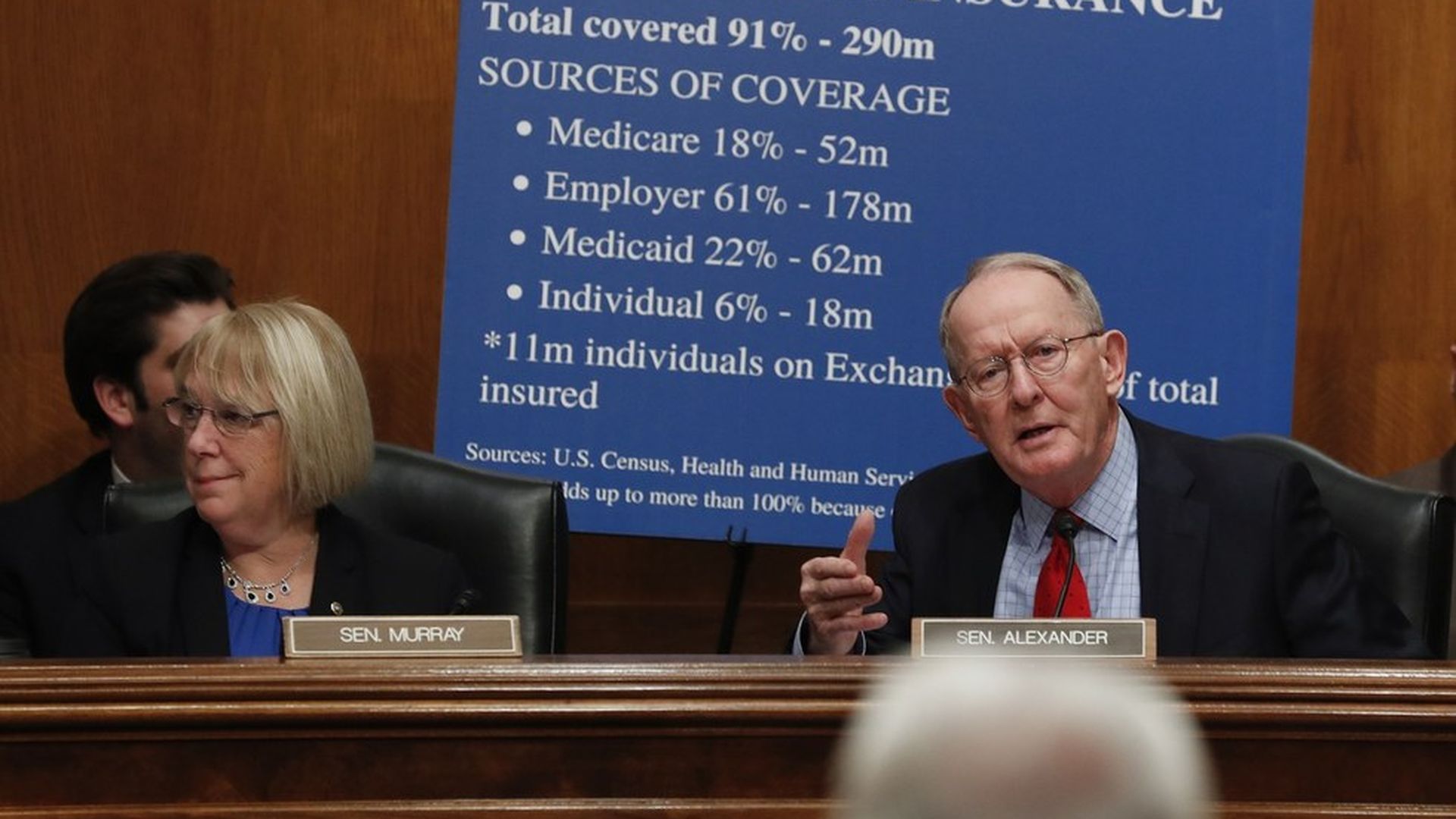 House and Senate Republican leaders met Tuesday to get on the same page before the GOP leaves for its retreat tomorrow. While no final decisions were made about the timing for repealing and replacing Obamacare, Senate HELP Committee Chairman Lamar Alexander said everybody agrees they need to be done at the same time.
"We're accelerating the replacement part of the package, because we want — both the House and the Senate, and the president — want to do repeal and replacement at the same time," Alexander said after the meeting. He said the timing of both repeal and replace is "governed by getting it right, making sure we do no harm."
A leadership aide said they talked about putting pieces of replacement in the repeal bill, which Republicans have said they plan to pass through a budget process called reconciliation. "It's going to be repeal plus, they're going to fit as much as possible into reconciliation," the aide said.
Go deeper