Google to bring augmented reality to Android, challenging Apple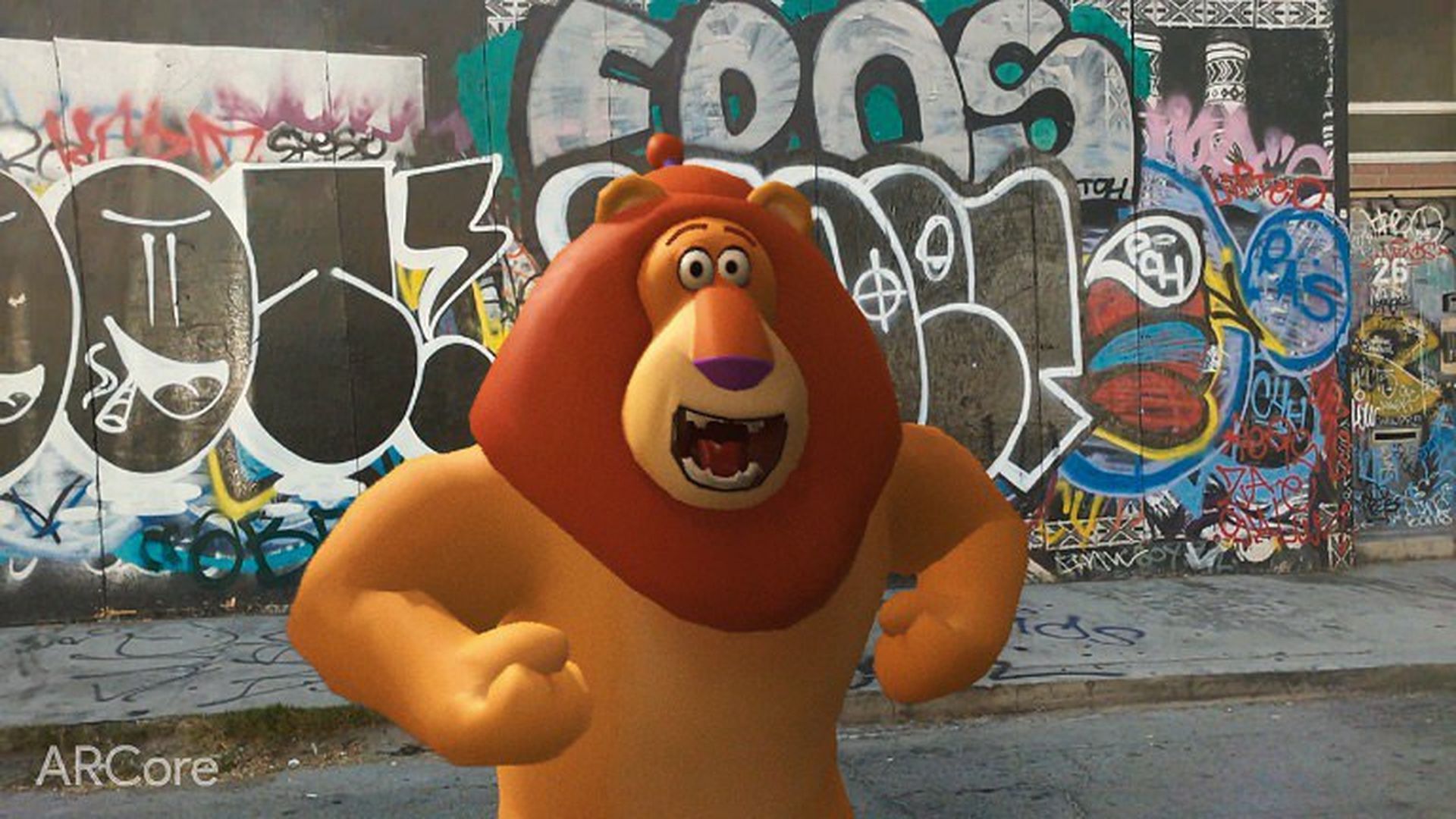 Google said Tuesday it is looking to bring augmented reality to a wider range of Android devices. The company is releasing a preview version of ARCore, a set of tools designed to make it easier to create AR apps that run on standard Android phones.
The backstory: While Google has been working on augmented reality for several years, Apple is poised to be the first company to bring it to the masses. With ARKit built into iOS 11, Apple is expected to bring augmented reality to hundreds of millions of devices this year.
ARCore is designed to eventually run on a wide range of higher-end phones, unlike its prior Project Tango efforts, which required special hardware and custom sensors In the current test version. ARCore runs on Google's Pixel and Samsung's Galaxy S8.
"We want this to be everywhere," said Clay Bavor, the Google executive who leads the company's virtual and augmented reality efforts.
Competition with Apple: "Obviously, its a lot easier to flip a switch if you have one flavor of phone," Bavor said of Apple. "That's helpful for achieving scale."
But he noted that Android runs on a much broader array of devices including phones that cost as little as $40. While ARCore might not run on today's cheapest phones, over time he expects it to run on millions of devices.
Google's challenge: As Bavor acknowledges, this is more easily done when there is a limited range of hardware to support. Getting quality AR requires a precise understanding of the camera position and of sensors like the gyroscope and accelerometer. And there are just a whole lot more different types of Android devices than there are iPhones. Google said it is working with a range of manufacturers beyond just itself and Samsung, including LG, Huawei and Asus.
Google's opportunity: The company isn't stopping with ARCore and intends to offer a wide range of services that support augmented reality. Google showed a demonstration browser that supports AR and has also talked about plans for VPS, a service that will make it easier for developers to build "world-scale" augmented reality apps, as opposed to traditional AR objects which are often limited to the size of a tabletop.
Go deeper